As from 6th April 2015, domestic house owners and small builders are affected by new construction regulations!
Over the last few weeks we have run a number of courses about the new CDM regs, and one of the biggest topics of discussion in these courses, has been the imposition of these regulations on the domestic client and the small builders.
One of the most repeated questions is: "How are small builders and householders supposed to know about these regulations when they haven't been brought to their attention?"
So I thought that I would do my bit to advise them by looking at this aspect of the regulations in the newsletter, which will also be sent out on social media. I will also be asking Pam, our wonderful marketing lady, to send this out to other media to get the message out to as many as possible. You could help by telling your local builders.
---
This week's 2 recent HSE cases both look at serious accidents that shouldn't have happened.
 George Falder was found dead in a machine used to heat parts of tyres to temperatures of up to 145 degrees Celsius.
 Mr Ullah failed to take suitable measures to prevent the spread of potentially deadly asbestos fibres, as the asbestos was removed in an uncontrolled manner.
As ever, if you have a subject that you would like us to cover one week, please contact us by phone 01458 253682, email or via our Facebook page or by Twitter
---
Domestic house owners and small builders affected by new construction regulations
Householders, who are planning to have any building projects, from the painting of a room to the building of a new house, must now ensure they use a contractor that adheres to new construction rules.
The Construction (Design & Management) Regulations now apply to them!
The Construction (Design & Management) Regulations 2015 CDM2015 are the third version of the CDM regs. The first two versions; 1994 and 2007 only applied to large commercial projects and, as such had no bearing on the private householder or the smaller domestic builder. However, neither of these versions of the regulations complied with the EU Temporary or Mobile Construction Sites Directive.
Consequently the latest version CDM2015  came into effect on April 6th 2015.
Aims to reduce the accident rate on smaller sites
One thing the previous two versions of the regulations have done is to greatly reduce the accident rate on the larger sites.
However, there was no similar reduction in accidents on the smaller sites, so to address this, and to comply with the directive, the new regulations are aimed to bring the smaller contracts into line with the larger ones.
The CDM2015 Regulations aims to reduce accidents during construction projects via good design, planning and co-operation, and also specifies legal requirements on site safety standards and for the provision of welfare facilities, such as, access to toilets.
The new regulations apply to all construction work but for people who have work undertaken on their own homes, their duties are allocated to the (principal) contractor and the (principal) designer.
So what are the duties of the housholder?
As a domestic householder you must:
The Principal Designer may be your architect, kitchen designer or a separate person altogether. But, whoever you appoint, they are responsible for managing health and safety in the pre construction phase and liaising with the Principal Contractor through the construction phase.
If there is only one contractor involved, i.e. no sub-contractor at all will be involved, then the client does not need to appoint a principal designer.
The Principal Contractor is the builder you appoint to carry out the works. They will be responsible for the on going health and safety throughout the contract. This includes, ensuring any sub contractors are working safely and not putting you or anyone else at risk.
If there is only one contractor because they employ all trades directly on the books, or the job is, for example, a decoration contract that only needs a firm of decorators. Then this sole contractor takes on the responsibilities of the Principal Contractor.
Construction Phase Plan 
Under the new regulations, all builders working in the domestic sector, will have to create a construction phase safety plan for all building projects.
The construction phase plan is a document that records how health and safety will be managed for the construction phase of a project. It is the basis for communicating to all those involved in the construction phase of the project, so it should be easy to understand and as simple as possible.
The information should be relevant to the project, in sufficient detail, and be proportionate to the scale and complexity of the project and the risks involved.
Site welfare
In addition to the duties listed above, all domestic projects will have to meet the same basic standards for the provision of welfare facilities, as commercial projects.
The principal contractor is responsible for ensuring welfare facilities are provided and are suitable and sufficient for the size and nature of the site.
Welfare facilities should include:
lit and ventilated toilets
lit and ventilated washing facilities next to the toilets, including hot and cold running water,
soap or hand cleaner, towels or means of drying hands
supply of drinking water and cups
facilities for rest (tables and chairs with backs)
Health and Safety File
Any domestic projects finishing after April 6, where there has been more than one contractor, must have a health and safety file presented at the end. The health and safety file is a handover pack, which should include "as built" drawings or specifications of components that have been installed.
This health and safety file, which outlines how the work was undertaken and what was installed, will be required at the end of the work and if this isn't provided it could affect the future sale of the property.
A final word of caution
The Health & Safety Executive (HSE) commissioned a report last year that showed very few homeowners consider safety when they choose their contractor and this may have to change.
If homeowners make it very difficult for their contractor or designer to comply, they could become responsible if this leads to an accident. Health and safety offences that lead to death or significant personal harm can result in unlimited fines and imprisonment for those who made decisions or failed to make the decisions that led to this. Homeowners should therefore choose their contractors wisely, and push for the health and safety file.
Builders, if you are unsure of your new duties under these regulations, NOW is the time to find out what you need to do. It probably wont be as onerous as you may think. It could also make the difference between you being awarded the contract or not. It may also stop you falling foul of the HSE should they turn up on site. The HSE intend to visit 1 million more sites a year!
If you have any questions about CDM2015, or would like to book on one of our CDM 2015 Awareness courses, please contact us by phone 01458 253682, email, or visit our website!
---
Our CDM2015 courses IN TAUNTON ARE SOLD OUT! – New dates and new venues!
As all our CDM 2015 Regulations awareness courses at Taunton Racecourse filled up so quickly – we have just announced more!
In order to serve our customers in other regions, we have agreed to run this course in three new venues.
These courses are open to everyone.
For more information and to book and pay on line please visit our website
So here are the dates and venues
JUNE 2015
Tuesday 9th June 2015
Exeter Racecourse,
Kennford , Exeter, Devon EX6 7XS
Tuesday 16th June 2015
Salisbury & South Wilts Golf Club,
Netherhampton Road, Netherhampton, Salisbury, SP2 8PR
Tuesday 23rd June 2015
The Folly Farm Centre,
Stowey, Pensford, Bristol , BS39 4DW
If you have any questions about these courses or any other training or would like us to run a particular course for you, call Jon Wilkins of the Wilkins Safety Group on 01458 253682 or email him.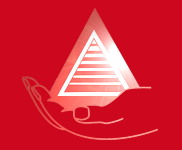 Your Business is Safer in Our Hands
---