Accidents at work are most common in the construction industry and consequently the Health and Safety Executive (HSE) focus a lot of their energy upon this sector.
External site health and safety inspections and audits by independent competent health and safety professionals are now considered an essential part of construction site health and safety arrangements and this is why we offer a Construction Site Safety Inspection Service.
THE WILKINS SAFETY GROUP inspections and audits provide reassurance and peace of mind to the Clients that the construction work on their projects is being carried out in accordance with legal and best practice requirements and an opportunity for Principal Contractors and Contractors to demonstrate that the safe systems of work and good health and safety standards are being followed on their sites.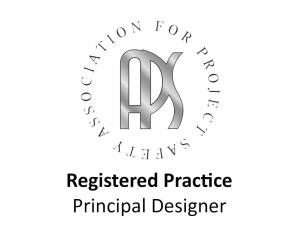 Our inspections and audit service include undertaking a thorough site visit (generally unannounced) to identify any shortcomings in the current health and safety arrangements and present a formal written report with identified issues where improvements may be required (with photos where necessary), suggested action plan and target completion time scales where applicable.
Consequently, our service is focused on supporting the site managers and supervisors in understanding the legislative and best practice requirements and assist them in rectifying any short comings in a practical and sensible manner.safety training that is approved for grants for CITB registered companies.
An initial health and safety review to establish a baseline with a report identifying how well you are complying with health and safety legislation.

We can prepare a bespoke Health & Safety Policy detailing staff, roles and responsibilities all updated on an ongoing and regular basis.*

We can prepare specific risk assessments.*

Unlimited advice via advice line & email answering your health & safety queries between the hours of 9.00 – 5.30 Mon – Fri

Newsletters, emailed regularly with up to date & relevant guidance on legislative, industry & best practice changes.

Support for SMAS or equivalent, applications to be on SSIPs Register

Health & Safety Training*

Accident/Incident investigation*
The cost is calculated on the average size of your workforce including sub-contractors. We charge an annual fee of £80 per person with a minimum charge of £800 a year.
So, for example; if you have:
(These fees can be paid monthly or quarterly by Direct Debit)
There is also an initial one-off joining fee of £99
As a subscriber you will also receive a 15% discount off our training courses
Items marked * may attract an additional fee