Let us introduce the team to you
Jon Wilkins MSc AIIRSM AMIOSH CMaPS AMAPM MHFA

Is our CEO. He is based in Somerset but regularly visits our other offices.
He re-trained in Occupational Health & Safety after many years in the Construction Industry working as a site manager. He started his own practice in January 1992, initially in association with a Solicitor before stepping out on his own.
Jon is a Registered CDM 2015 Principal Designer, a health and safety position required under the CDM 2015 Regulations. (APS Registration Number 15164). He is also a registered Safety Adviser. He can be found on the Safety Schemes In Procurement (SSIP) Register which is a National database
Local solicitors often consult him regarding personal injury and accident cases.
He is a recognised Health & Safety trainer and is registered with, amongst others, the CIEH. He is also accredited by the Association for Project Safety.
Jon has been a guest on a local radio station, answering listeners' safety queries. He has written many articles for papers and magazines about Health & Safety and has been appointed to act as a Judge on the HSE sponsored Health and Safety Award as part of the National Business Awards.
In 2004, following years of studying on a distance learning course, Jon was awarded a Master of Science Degree in Occupational Health & Safety.
For 7 years from 2006 Jon was returning to his old school, King's College Taunton, on a weekly basis, where he advised 4th Form students who embarked on running a business for a year. Jon is Enhanced DBS approved.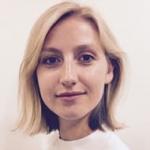 Ruth Orr
Ruth is Jon Wilkins' daughter, and like her father, she too was educated at King's College Taunton.
She is a director of the company and is responsible for ensuring that the administrative activities within the practice run efficiently and effectively, as well as providing core support to the management team.
Her background is in banking having been a Business Bank Manager with Lloyds Bank plc.
She has just completed Level 1c Continuous Improvement Project Management at Cardiff University and is also doing an Open University Batchelor of Science Degree in Psychology
Ruth is married and lives with her husband in Bristol.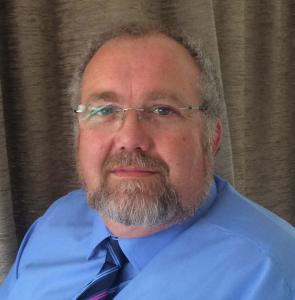 Adam Hammond CMIOSH, MIIRSM, OSHCR
Adam Joined us at Wilkins Safety Group as our Senior Health and Safety Consultant in 2015 after completing a 30 plus years' career with Dorset County Council. Adam offers all the services listed in our competent person packages, He is a conscientious approachable Health and Safety professional with a comprehensive understanding of Health & Safety legislation. He is well versed in giving pragmatic and sensible health and safety and best practice advice to clients that strengthens their safety management systems. Commercially aware, Adam is an enthusiastic and driven health and safety expert
Adam also supports our Principal Designer services by completing monthly site safety inspections on all our projects and supports our Principal Designer by attending progress meetings when our Principal Designer is otherwise engaged.
He is a Chartered Health and Safety Practitioner with a wealth of experience across all sectors, he is also a registered consultant and can be found through the "Competent Person" pages of the HSE website where you will be linked to the HSE's Occupational Safety and Health Consultancy Register. Adam is Enhanced DBS approved
Adam is a member of:
Institute of Occupational Safety and Health, Chartered Member (CMIOSH)
International Institute of Risk Safety Managers (MIIRSM)
Occupational Safety & Health Consultants Register (OSHCR)
Chartered Institute of Builders (ICIOB)
British Institute of Facilities Managers (MBIFM)

Liz Bennett BSc CEng MICE PGCE CMIOSH FRSA
Fully confident to debate safety issues with HSE, ORR, other Regulators and Government at the highest level.
Liz is widely recognised for her ability to understand underlying organisational problems quickly and to make effective recommendations for change.
Liz, alongside Jon is also a Registered CDM 2015 Principal Designer
QUALIFICATIONS and DESIGNATIONS
BSc – Bachelor of Science (Civil Engineering), Manchester University
CEng – Chartered Civil Engineer
MICE – Member of the Institution of Civil Engineers (Applying for Fellowship with ICE mentoring Summer 2017) Membership Number 43589181
PGCE – Post Graduate Certificate in Education, Swansea University
CMIOSH – Chartered Member of the Institution of Occupational Safety and Health (Applying for Fellowship) Membership Number 016221
FRSA – Fellow of the Royal Society for the encouragement of Arts, Manufactures and Commerce
IOD – Diploma in Company Direction
BSL – Level 1 British Sign Language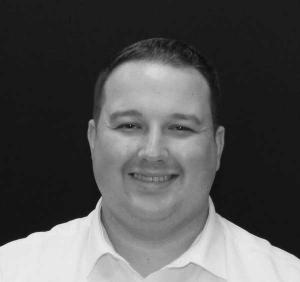 Douglas M Browning CMIOSH CMaPS
Douglas has joined us as our Scotland based associate. He has a proactive approach to Construction Risk Management utilising his many years of experience as a CDM Consultant and Construction Health and Safety Practitioner to assist designers, clients and Contractors on their projects.
Much of his time over the past 3 years has seen him fulfil the role of Health and Safety Manager for a major services contractor, covering their offices in Edinburgh, Newcastle and Manchester. This included developing policies, carrying out training, accident investigations, undertaking 15-20 site inspections per month throughout the United Kingdom, liaising with key clients and providing advice to all levels of the organisation on health and safety matters.
Douglas is also a CHAS and a SSIP Accredited Assessor.
Douglas is a member of:
Institution of Occupational Safety and Health, Chartered Member (CMIOSH)
Association for Project Safety, Certified Member (CMaPS)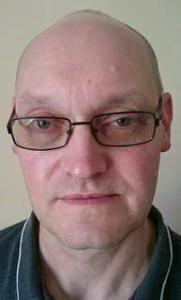 Chris Walton Tech IOSH PIEMA
Chris is our man on the ground in Birmingham and our chemicals expert. He is an effective health, safety and environmental professional who specialises in staff training, documentation and compliance.
His background means he is a highly experienced production operative/engineer/technician with experience gained operating within a variety of business settings. He has excellent process and analytical skills and can be relied upon to provide practical solutions to operational challenges.
Chris leads our COMAH Support Service.  He has undertaken COMAH Report work for a wide range of top-tier industrial facilities including major refineries. This has involved the preparation of SMS descriptions, hazard analysis, risk assessments and the development of emergency plans.
He has also successfully undertaken more than 50 risk assessment studies of oil and gas plants and installations.
Chris is a member of:
Institute of Occupational Safety and Health Technician Member
Institute of Environmental Management and Assessment Full Member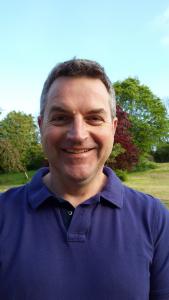 Phil Collins BSc Hons DipSurv MRICS.
Phil Collins is our associate Asbestos specialist. His career in property began as an estate agent in the early 1980's.  Having decided to formalise his qualifications in residential sales he sat The College of Estate Management Certificate in Residential Estate Agency winning the Estates Gazette prize as the most distinguished student of the year. He finalised his property qualifications gaining Professional membership of the Royal Institution of Chartered Surveyors (MRICS) during employment in the Inland Revenue where he continued to work until becoming a director in his own practice.
Phil was one of the first six surveyors to be awarded personnel certification for asbestos surveys from a certification body which has been accredited by UKAS to ISO/IEC 17024. Before the scheme was withdrawn.
Phil holds the BOHS Proficiency Certificate in Buildings and Bulk Sampling for Asbestos (P402)
the Occupational Hygiene Module 'Asbestos & other Fibres' (S301),
The Royal Society for the Promotion of Health Certificate in Asbestos Inspection Procedures (with distinction)
and the British Occupational Hygiene Scheme Certificate of Competence (Asbestos and other fibres).
Trevor Lumbard GIFireE
Trevor is our Fire Safety Specialist.
He qualified as a Fire Safety Officer in 1976 and served in excess of 30 years in the Fire Service in which time he dealt with all types of fire related legislation including petroleum.
Trevor attended various courses at the Fire Service College at Morton-in-Marsh including and passing the 12 week Specialist Fire Safety Course. He also holds Graduate Membership of the Institute of Fire Engineers which is a worldwide recognised qualification.
Since his retirement from the Fire Service as a senior Fire Safety Officer, Trevor has dealt with a large number and range of properties around the United Kingdom including Shopping Centres, Hotels, Factories, Offices, Shops, Pop Concerts, Animal Centres/ Zoo's, Listed Stately Homes, Hospitals, Care Homes, Petrol Stations, Churches, Houses in Multiple Occupation and Flats.
For more information about our Fire Risk Assessment and Consultancy service please call us on 01458 253682.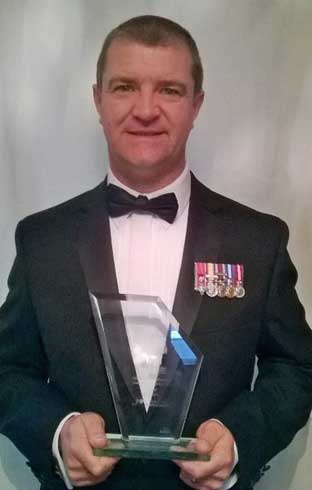 Karl Touhey M.B.E. (mily)
Karl is a Paramedic and specialist trainer. In 1995 he was awarded the Military M.B.E. and in 2015 won the Allied Health Care Professional of the Year Award – photo is of him with this award.
Karl has joined us to provide First Aid Training including Mental Health First Aid and he is familiar with CQC requirements and well placed to understand the particular needs of a care service where the safety needs of the service users can be an equal challenge to those of employees.
Having attained the position of clinical manager he is well versed in the running of a medical team. Consequently, he is able to help our Care Service clients meet the strict standards they are required to reach and maintain.
QUALIFICATIONS and DESIGNATIONS
All Current Mandatory Training completed
Mental Health First Aid Instructor
ALS Re-Cert Nov, AeroMed, SimMan course Oct
BATLS course, TILS instr, MERT Course (subsequent pre deployment courses)
NVQ Level 3 in Education & Teaching. (Awaiting to start the L4 course)
Assessing and Internal Quality Assuring First Aid Training (Registered with Nuco Training)
Junior Management & Leadership Course Airman Command Squadron RAF Halton
Chartered Management Institute: Level 3 Cert in First Line Management (QCF)
Level 2 Diploma in Team Leading (QCF)
Aeromed Ground & Flight Phase (6 weeks) Tactical Medical Wing RAF Brize Norton.
CPD Refresher in Obstetrics, Gynaecology & Paediatrics
Birmingham City University Mentor / Assessors Course
Capital Air Ambulance induction course.
Offshore & Remote medicine course Oct 2011 Inc Hospital BRI & GP Attachments.
BRI Orientation Programme for Critical Care Unit
ERS Annual Mandatory Training
Cega Air Ambulance induction course
ICU Flight Escort Training, ICU Intravenous Drug Administration & Therapy
PHTLS Instructor Requalification
Updates of all our NHS employer's Inc GWAST, SCAST, WMAST
Updates of JRCALC & Resus Guidelines
Equality & Diversity Training Course
Airway Management and Skills Training
RESUS New Guidelines Conference
Allied Health Care Professional of the Year Award 2015
Awarded the Military M.B.E. 1995.
Brigade Commanders Commendation 1993.
Various Military Campaign Medals. (inc Afghanistan)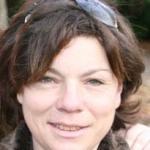 Julia Talbot Williams
Julia is joining the team in the new year. She has for many years been working as Health and Safety, Environment, Quality and Compliance Manager in the food and cold storage facilities business. As well as being well qualified Julia has a sound knowledge of CDM regulations and management of the Health and Safety file and Construction Phase Plan. She is also fully trained in workplace transport – tachos, working time directive, drivers' hours, defect reporting. Julia can also help you reach ISO 45001 accreditation.
She has extensive training in Environmental matters and can help you put procedures in place to ensure compliance with an environmental permit and can help you manage and review your environmental management system to ensure attainment and continued certification to ISO14001. Julia can also assist clients implement and manage various management systems including BRC Storage, ISO 9001, PAS110. ISO 14001: 2015 and ISO 45001 in order to attain certification.
Pam Knight FCIM
Pam heads up our marketing here at Wilkins Safety. She is a marketing professional of some 30 years and a Fellow of the Chartered Institute of Marketing.  Having worked across most sectors, she has a wealth of experience which means she can help companies of all shapes and sizes. In addition to the work she does with us, she now specialises in supporting companies who have either no marketing department of their own, or who need to augment their existing resource.
Pam prides herself on offering no nonsense marketing and communications advice and support, as and when it is needed. In the past she has worked for a number of companies where there has been a need to handle delicate and potentially harmful communications, including those that required protecting brand reputation, as can occur when an accident happens on site.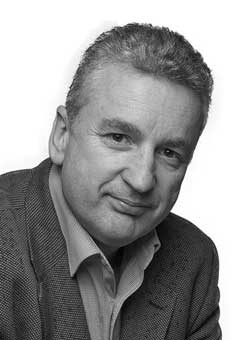 Dan Jenkins MCIPD
Dan is the Managing Director of our HR partner business, HJS Human Resources, who offer a range of valuable HR and employment law support services for employers.  With over 30 years' experience in management, HR and employment law Dan and the team at HJS Human Resources can provide whatever support is needed.  Services include employment contracts, staff handbooks, HR advice, employment law guidance and employment tribunal protection.
Becky Moss
Becky is a friendly, bright, attentive person and will probably be your first contact on a daily basis.
She is an experienced PA and has great skills to assist new and existing clients with the correct support that they need.
She will forward your enquiries to Jon and other members of the team, regardless of their location and will send detailed messages to them if they are unavailable.

Suzi Ratcliffe 
Suzi is our Office Administrator and supports us with all things 'back office'.
Her experience of working with a wide range of businesses and in a wide variety of business environments means that she easily understands business and customer needs and is able to manage the back office efficiently so that the whole ship runs smoothly – exactly what we want!
Suzi also organises the Online training system making the whole online training hassle free and an enjoyable experience for all delegates and companies.
If you want assurance that your query or request will be actioned quickly, copy Suzi in.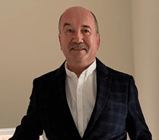 John Sech
John Sech joined WSG as our Business Development Manager in 2019. John is in charge of sales and customer care and pro-actively works with clients, new and old, to make sure they receive the support, training and protection they desire in a post COVID-19 market.
John will also provide support to new Franchisees as they work to integrate the service offerings of Wilkins Safety Group across the UK.
He brings a lifetime career in creating new multi-stakeholder sales and seeing them through the sales cycle into implementation of their services. Having had success in the Banking & Finance Sector, Higher Education and Insurance markets spanning the UK & Europe he will look to assist clients of all sizes. He will be promoting the full range of WSG's services, training and online courses and to build strong, lasting customer relationships.
Bihag Patel
Bihag is our IT support guru. He has been an IT Consultant for over 30 years. He has worked in Engineering, Banks and Market Research, resulting in him having experience of systems ranging from VAX/VMS, NT servers, Unix servers to even Apple Servers and everything in between.
He currently runs his own business in Somerton called Camelot Tech Ltd from which he provides a sales and repair service for anyone in the area.
Bihag has been looking after the Wilkins Safety Group's IT Systems for the last 12+ years and keeps everything working as it should.
Rod Hindmarsh
Rod Hindmarsh is our Franchise Manager. He has been servicing the franchise industry for over 30 years and is recognised by many as an expert in the field of franchising.
Founder and CEO of How2Franchise, Rod Hindmarsh is a regular keynote speaker around the world. Rod has now been involved in over 1,000 National and International Franchise Development Programmes for clients in the UK, Europe and around the world.
He has joined WSG as a consultant and is providing advice and guidance to us as we look to extend our services around the UK by means of operating franchises. So, if you would be interested to become a successful WSG franchise owner, talk to Rod and take the first step in the right direction.