Should your company be thinking about this?
According to Mental Health First Aid (MHFA) England, one in four people of working age will experience mental ill health including depression, anxiety or issues relating to stress and this is estimated to cost the UK economy almost £35bn a year.
Mental health is about how we think, feel and behave. Anxiety and depression are the most common mental health problems. They are often a reaction to a difficult life event, such as bereavement, but can also be caused by work-related issues.
The First Aid guidance located on the HSE website now provides employers with advice on how to support employees experiencing a mental health issue, including training staff as mental health trained first aiders.
So, what do people feel about Mental Health and work?
Last year a survey was carried out and over 1,800 people were asked to assess the relationship between mental health and work
Here are the top 10 headline results from this survey:
Almost 65% of people would feel uncomfortable asking their employer for a mental health sick day
48% of people said they would be embarrassed when asking for a mental health sick day
Nearly 45% of people have considered leaving their job due to mental health issues
55% of people were unaware they had rights if they were being treated unfairly by their employer because of mental health problems
Almost 25% of people have left their job due to mental health issues
Over 68% of people feel that their employer should be doing more to address mental health issues at work
Nearly 40% of people have taken a day or longer off work due to mental health issues
Less than

20%

of people say that their company has a mental health well-being policy that they know about
Almost 25% of people feel their workplace is contributing negatively to their mental well-being
More people don't feel like they are able to tell their employer if they're feeling anxious or depressed at work than feel like they are.
What is the impact of mental illness in the workplace?
Approximately 1 in 4 people in the UK will experience a mental illness each year. In 2016, 15.8 million UK work days were lost due to mental illness.
The largest causes of sickness absence for our county's workforce is depression, stress, and anxiety. Mental illness costs UK businesses around £35 billion every year, this equates to £10.6 billion lost to sickness absence, £21.2 billion in reduced productivity, and £3.1 billion in substituting staff members who vacate their roles due to mental illness.
Does my employer's duty of care include staff mental health?
Well in simple terms, yes it does. Employers have a legal duty of care to ensure that employees are provided with a safe working environment and must take reasonable care to prevent personal injury (including mental or physical harm) that may arise in the workplace.
Someone with poor mental health may not realise it and even if they do, they may be reluctant to seek help, or might not know where to turn for care.
In the workplace, there is still a great deal of ignorance around mental health issues, including uncertainty about how to recognise mental illness, and uncertainty about how to react when faced with it. This means that those in need of mental health help and support do not receive it.
When left uninformed, managers and co-workers may unwittingly exhibit stigmatising behaviours, which can be detrimental to a person experiencing a mental health issue.
Furthermore, by failing to respond appropriately to an employee with a mental health issue, an organisation may open itself to a claim for compensation. This could be lengthy, expensive, and take precious time away from managers and staff.
The HSE cannot tell you what provision you should make for first aid. You, as an employer, are best placed to understand the exact nature of your workplace and decide what you need to provide. However, following the publication in November 2018 of an open letter to the Prime Minister, signed by the CEOs of over 50 leading employers, calling on the government to uphold its manifesto pledge to change Health and Safety law to include mental health. The HSE have added this guidance to their website:
Mental ill health and first aid – From HSE Website
'Following your employers' first aid needs assessment; you might decide that it will be beneficial to have personnel trained to identify and understand symptoms and able to support someone who might be experiencing a mental health issue.
You should consider ways to manage mental ill health in your workplace which are appropriate for your business, such as providing information or training for managers and employees, employing occupational health professionals, appointing mental health trained first aiders and implementing employee support programmes.
First aid training courses covering mental health, teach delegates how to recognise warning signs of mental ill health and help them to develop the skills and confidence to approach and support someone, while keeping themselves safe.
There is a wide range of training providers offering mental health awareness or first aid training and details of available training that best meets the needs of your organisation can be found by conducting a simple internet search.'
So, what is Mental Health First Aid?
Mental Health First Aid teaches managers and staff how to spot signs and symptoms of common mental health issues, provide non-judgemental support and reassurance, and guide a person to seek professional support they may need to recover.
Workplace mental health training has been proven to make a lasting difference in people's knowledge and confidence around mental health. Thanks to the development of mental health first aid training courses, responsible employers now have an opportunity to address the key issue of ignorance about mental health in the workplace. Those that choose to do so are likely to improve the workplace for staff and have a positive impact on business profitability
What is the role of a Mental Health First Aider?
The role of the Mental Health First Aider is to support employees in the workplace who are experiencing mental ill health or distress. This support can vary from having a non-judgmental conversation with a colleague, through to guiding them towards the right support.
The Mental Health First Aider role includes:
Being able to recognise the early signs and symptoms of common workplace mental health illnesses
Having the necessary skills to have a supportive, non-judgmental conversation with those who need it
Possessing the knowledge and confidence to guide colleagues to the appropriate professional support if they require it
Promoting greater awareness of mental health in the workplace and reducing stigma
How effective are the Mental Health First Aid courses?
Independent research and evaluation shows that taking part in a Mental Health First Aid course raises awareness of mental illnesses, encourages early intervention to aid recovery, increases confidence in dealing with mental illnesses and reduces stigma.
Research suggests that improving UK workplace mental health management could reduce employers' losses attributed to mental illness by 30%, collectively saving £8 billion a year.
Which mental health first aid course is right for you?
There are presently 3 courses available.
•Adult Mental Health First Aid Two-Day Course
The two-day mental health first aid course is for those wanting to become a certified mental health first aider for their organisation. Certificate holders will be able to recognise the signs and symptoms of common mental health illnesses and effectively guide a colleague towards the right support. It is recommended an organisation has a similar number of mental health first aiders to medical first aiders, ideally a different individual providing further resilience for colleagues in the workplace.
•Adult Mental Health First Aid One-Day Course
Ideal for line managers, the one-day mental health first aid course is for those wanting to gain awareness of mental illness. Enabling them to understand common mental health illnesses to support their own mental health and the wellbeing of colleagues.
•Adult Mental Health First Aid 1/2 Day Course
The ½ day mental health first aid course is for those wanting to become more self-aware about their own mental health and to gain a basic awareness of mental health illnesses and how to help themselves and others around them.
Finally
Using MHFAs more widely may ensure that they are better integrated into your company's plans and activities that are designed to enhance wellbeing in the workforce
You should be looking for a 'prevention first' approach incorporating MHFA as part of your company's overall efforts to protect their workforce from mental health problems.
Good mental health and wellness at work should be governed by a whole-system approach where OSH professionals, HR, and all managers contribute.
As stated earlier, mental illness costs UK businesses around £35 billion every year, this equates to £10.6 billion lost to sickness absence, £21.2 billion in reduced productivity, and £3.1 billion in substituting staff members who vacate their roles due to mental illness. . The consequences for employers can include increased staff turnover, burn-out, exhaustion and presenteeism. There is therefore an increasing recognition of the need to address mental health in the workplace
If you would like any further help or support, please please contact us by phone 01458 253682, email or via our Facebook page or by Twitter.
---
Taunton & Somerset CPD Group at The Exchange House Taunton
Please remember that we now run these CPD events at the Exchange House, 12 – 14 The Crescent, Taunton TA1 4EB on a fortnightly basis
The next of the CPD events is listed below.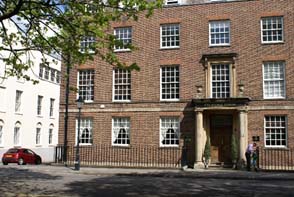 As previously requested, if you could let us know whether or not you can attend it would be greatly appreciated. Also, if you would like to give a talk, or know of somebody who would, please contact Jon at [email protected].
Our next Seminar will be on Wednesday 27th February 2019. Could you please arrive by 12:30pm prompt.
Our speaker for this one is James Ott of Fakro Roof Windows will talk about 'Roof Windows In The Modern Design'
If you haven't already booked your place, or if you are not on the CPD Seminar mailing list but would like to be please drop Jon an email and he will deal with your request.
As per our last one if you could let Jon know whether or not you can attend within 7 days of receipt of his email, it would be greatly appreciated.
Contact Details [email protected] 07831 714199 or 01458 253682
*Early notice of 13th March meeting. Ian Dryden of SIG Design & Technology will talk about Roof Refurbishment
For more details about these and the other forthcoming CPD talks please see cpds to 24th April 2019.
---
Training Courses
We shall be running new courses again in 2019 and the dates and details of forthcoming courses will be published here each week.
But remember we are still available for running "In House" courses and are looking to add new training courses to our list.
If you have any questions about these courses or any other training or would like us to run a particular course for you, call Jon Wilkins of the Wilkins Safety Group on 01458 253682 or email him.
---
Safety alert
Change in Enforcement Expectations for Mild Steel Welding Fume
The HSE has issued bulletin STSU1 – 2019 targeted at all workers, employers, self-employed, contractors' and any others who undertake welding activities, including mild steel, in any industry.
There is new scientific evidence from the International Agency for Research on Cancer that exposure to mild steel welding fume can cause lung cancer and possibly kidney cancer in humans. The Workplace Health Expert Committee has endorsed the reclassification of mild steel welding fume as a human carcinogen.
Consequences:
With immediate effect, there is a strengthening of HSE's enforcement expectation for all welding fume, including mild steel welding; because general ventilation does not achieve the necessary control.
Outcome:
Control of the cancer risk will require suitable engineering controls for all welding activities indoors e.g. Local Exhaust Ventilation (LEV). Extraction will also control exposure to manganese, which is present in mild steel welding fume, which can cause neurological effects similar to Parkinson's disease.
Where LEV alone does not adequately control exposure, it should be supplemented by adequate and suitable respiratory protective equipment (RPE) to protect against the residual fume.
Appropriate RPE should be provided for welding outdoors. You should ensure welders are suitably instructed and trained in the use of these controls.
Regardless of duration, HSE will no longer accept any welding undertaken without any suitable exposure control measures in place, as there is no known level of safe exposure.
Risk assessments should reflect the change in the expected control measures.
Action required:
Make sure exposure to any welding fume released is adequately controlled using engineering controls (typically LEV).
Make sure suitable controls are provided for all welding activities, irrelevant of duration. This includes welding outdoors.
Where engineering controls alone cannot control exposure, then adequate and suitable RPE should be provided to control risk from any residual fume.
Make sure all engineering controls are correctly used, suitably maintained and are subject to thorough examination and test where required.
Make sure any RPE is subject to an RPE programme. An RPE programme encapsulates all the elements of RPE use you need to ensure that your RPE is effective in protecting the wearer.
---