Treating Health the same as Safety

Yes I know that I have looked at this topic before but it is something the HSE are concentrating on.
We all know when we have had an accident such as falling over or cutting ourselves, as the injury is instant and the treatment received normally has the desired effect quite quickly. However, a number of serious ill-health issuers continue to affect people at work, especially construction workers.
The HSE are looking at this area closely and are expecting employers and workers alike, to take steps to improve things. In other words, start to "Treat Health like Safety"
So this week I thought it appropriate to cover this again in the newsletter. I would very much appreciate your views and ideas as to how we can tackle this issue.
---
This week's recent HSE cases are looking at two accidents that shouldn't have happened
One gas boiler that Neil Walker passed as safe was subsequently found to be 'Immediately Dangerous' and was potentially leaking poisonous carbon monoxide into the tenants' property
His glasses were blown off and he suffered alkaline burns to his eyelids and ulcers to both corneas, including grazing and burns to his legs.
---
Treating Health the same as Safety
Every year, thousands of workers are made ill by hazardous substances, contracting lung disease such as asthma, cancer and skin disease such as dermatitis. These diseases cost many millions of pounds each year to:
industry, to replace the trained worker;
society, in disability allowances and medicines; and
individuals, who may lose their jobs.
These can be devastating for individuals and families. This article is going to discuss these risks and look at how you can manage them.
Industry Background
Over the years Health Risks have not received the same amount of attention as Safety.
There are many reasons for this,
they are not immediate and the fact that
the consequences of exposure to harmful agents are often not visible,
symptoms may be delayed by years and decades from first exposure.
Awareness and management of health has received far less attention than safety over the past 10 – 15 years but there is a great deal more activity now in the more enlightened areas of the industry.
The construction industry can respond to this as they have done to the serious injuries and fatalities, after all theyt did in 2001, when the the then Deputy Prime Minister, John Prescott called the industry to arms.
Fourteen years on, fatalities from accidents has been reduced by two thirds.
HSE estimates that in 2014, 76,000 people whose current or most recent job was in construction suffered from an illness caused or made worse by the job they did.
Every week 100 people die from construction-related ill-health in the UK. In the UK every year, there are one hundred times more deaths caused by occupational disease than accidents across all industries.
In construction, the comparison figures are considerably worse: there were 42 fatal injuries to UK construction workers in 2013/14, yet there were 3,500 deaths from occupational cancer alone, and many thousands more from other diseases.
So what are the facts and figures?
For every fatality there are 100 deaths due to occupational disease.
Over 40% of all occupational cancer deaths and registrations are to construction workers.
Estimated 76,000 cases of work-related ill-health – COPD, hand-arm vibration, noise induced hearing loss and MSDs.
Estimated 1.7 million working days lost due to ill health – 3 times that for injury accidents.
Cost GB estimated £0.4bn in 2012/13.
So what are the main killers?
Cancer –
Construction has the largest burden of occupational cancer amongst the industrial sectors. It accounts for over 40% of occupational cancer deaths and cancer registrations.
It is estimated that past exposures in the construction sector annually cause over 5,000 occupational cancer cases and approximately 3,700 deaths.
The most significant cause of these cancers is
There are many tonnes of Asbestos still in buildings in the UK today and there are also many people disturbing this asbestos without realising the dangers or their duties. The law requires that everyone likely to come across asbestos in their work, (So everybody in the construction industry from architects and surveyors to site operatives) must have asbestos awareness training in the last twelve months. Have you received this training? All too often when I ask this question at site meetings I see many shaking heads, especially from the professionals. But this training is mandatory and, more importantly, may just save your life!
Silica (17%)
Silica is a natural substance found in varying amounts in most rocks, sand and clay. It is found in many of the building products that are used on sites every day of the week. For example,
sandstone contains more than 70% silica,
granite might contain 15-30%
Silica is also a major constituent of construction materials such as bricks, tiles, concrete and mortar.
The law requires companies to make sure employees are breathing in levels of Silica dust well below the amount illustrated in the picture.
So why is this common practice?
Diesel engine exhaust (6-7% each).
Exhaust emissions from diesel engines are made up of a complex mixture of gases, vapours, liquid aerosols and soot particles. It contains many known carcinogenic substances such as Polycyclic Aromatic Hydrocarbons (known as PAHs).
What is the risk to construction workers?
The major source of DEEEs on a construction site is likely to be from generators and heavy vehicles like lorries, excavators or telehandlers. The more significant risks are linked to longer periods of work with this equipment in enclosed spaces and / or situations where there is blue or black smoke.
So what can you do to reduce risks to health?
There are a number of things we can do to protect workers' health
"Well being" is about ensuring workers are healthy when they come to work
Risk prevention and control "means what it says on the tin"
Health surveillance is about checking whether workers' health is being damaged
The construction industry has tended to concentrate on wellbeing and health surveillance – Risk prevention and control has been neglected in many cases, but that is the most important thing.
There is no point in having healthy workers if they are made ill by their work and the real role of health surveillance is to check that the control measures are effective – hopefully it won't detect disease. So the key is to focus on risk management – preventing and controlling exposure to hazardous dust and chemicals
Prevention
This means thinking about what is the source of the problem and seeing if it can be eliminated or reduced. Or can it be replaced with a less harmful product or a different way of working?
For example: The Kerb stones shown in this picture are made of plastic thereby significantly reduces the risk of silica exposure during cutting. They also are much lighter so present a much lower manual handling risk.
Engineering
Of course you cannot always prevent exposure so you then have to look at engineering controls to effectively reduce the problem.
As shown above, the adding of water to suppress the dust dramatically reduces the risk from materials containing silica.
Work Practices
Ensure that a Demolition and Refurbishment Asbestos survey is carried out to identify any asbestos containing materials BEFORE you start any works.
Personal Protective Equipment
Personal Protective Equipment or PPE should be the last resort. Of course it may be the most practical, for example if you are carrying out a survey in a loft space or a plant room to ascertain whether the proposed works could be viable or are necessary.
So what can you do?
You could go out and lead the way! – This way you will be ensuring you have a healthier workforce as well as not falling foul of the HSE when they next visit!
Active influence up and down the supply chain – This is a golden opportunity for the clients to start laying down the standards that they expect from the contractors they use. Likewise the Principal Contractors to their chain of sub-contractors.
Learning and sharing – Should you check that ALL of your staff have received the necessary training?
Treat health like safety – Do the right thing – "Who cares wins"
"Who's going to be the first contractor to appoint an Occupational Hygienist as part of the project team?"
One last thing – Are you sitting comfortably?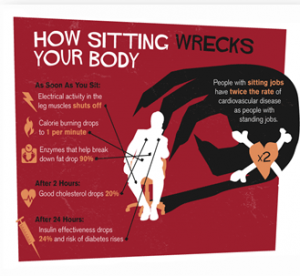 You may have been reading this newsletter and thinking "That's OK, I spend most of my time either sat at my desk or in my car" "I haven't got much to worry about then"
Well here are a few facts to consider:
Up to 12 hours a day sitting
Include 7 hours sleeping = a remarkable 19 hours a day being sedentary.
Even regular exercise won't undo the damage done by prolonged sitting.
Sitting for over 6 hours a day for a decade or two can cut away about seven quality adjusted life years. It increases your risk of dying of heart disease by 64 percent and your overall risk of prostate or breast cancer increases 30 percent.
---
Two new members of staff joining Wilkins Safety Group
We are pleased to announce that we are taking on two new members of staff from Monday 25th April 2016. They are both Safety Consultants who will be carrying out site visits, training and be available to help and advise.
Adam Hammond CMIOSH, MIIRSM, OSHCR 
Adam is based in Dorset and is a conscientious approachable Chartered Health and Safety professional with a comprehensive understanding of Health & Safety legislation. He is well versed in giving pragmatic and sensible health and safety and best practice advice to clients that strengthens their safety management systems. Commercially aware, Adam is an enthusiastic and driven health and safety expert.
Adam is a member of:
Institute of Occupational Safety and Health, Chartered Member (CMIOSH)
International Institute of Risk Safety Managers (MIIRSM)
Occupational Safety & Health Consultants Register (OSHCR)
Chartered Institute of Builders (ICIOB)
British Institute of Facilities Managers (MBIFM)
Chris Walton Tech IOSH
Chris is our man on the ground in Birmingham. He is an effective health, safety and environmental professional who specialises in staff training, documentation and compliance. Chris' background means he is a highly experienced production operative/engineer/technician with experience gained operating within a variety of business settings. He has excellent process and analytical skills and can be relied upon to provide practical solutions to operational challenges.
Chris is a member of:
Institute of Occupational Safety and Health Technician Member
Institute of Environmental Management and Assessment Full Member
---
Training Courses
We are running new courses again in 2016 and the dates and details of the latest courses are listed below they are:
But remember we are still available for running "In House" courses and we have now also added a new training service for our customers.
---
Site Manager Safety Training Scheme
(Part of Construction Skills "Site Safety Plus" Suite of Courses)
We have formed an association with a local company TQ Excel who are one of the UK's leading providers of accredited training to the highways sector of the construction industry.
AS a result of this we can now offer the SMSTS (Site Management Safety Training Scheme)
The Site Management Safety Training Scheme forms part of the Construction Skills (CITB) Site Safety Plus range of courses which are highly regarded within the construction industry.
The 5 day training course is aimed at site managers wishing to develop a more in depth legal, moral and social understanding of their role and also teaches delegates how to manage on-site health and safety in accordance with current legislation.
We also offer the 2 day SSSTS Training Course (Site Supervisor Safety Training Scheme) which is a 2 day course aimed at those with on-site supervisory responsibilities.
We also can now offer NRSWA courses.
These qualifications are for those involved in the Excavation and Re-instatement of the highway and are specified under the New Roads and Street Works Act 1991. They are a legal requirement for "statutory undertakers" (i.e. Utility Contractors) and for those working under "section 50 licenses" (Drainage works etc).
Where works are subject to the Act there must be a minimum of 1 qualified operative on every site that is qualified for the operations being carried out and there must be a Supervisor available to visit the site at least on a daily basis.
The qualifications are also often specified by client organisations and local authorities when appointing contractors for works involving excavation or reinstatement of the highway for other purposes.
---
Treating Health like Safety 
Course Objective          
Training  and CPD Certificate issued
This 1/2 day course looks at the health risks associated with industry, especially construction. It considers the health risks and looks at steps you can take to improve the health of your workforce and of your business
Seminar Outline
Industry background
Getting the message
Your duties as employer
Employees Duties
Health risks that can be easily controlled
Expectations of the HSE
The way forward
Benefits of Attending
This course will give you the guidance needed to improve the health and wellbeing of your workforce and to keep your company compliant. The HSE treats non-compliance with health issues very seriously and intends to list companies that do not comply on a public register and this could affect your reputation.
Course Duration:  1/2 day – Morning   09.30 – 12.30
| COURSE REF | DATE(s) | LOCATION |
| --- | --- | --- |
| HLS 1601 | Thursday 19th May 2016 | Taunton Racecourse, Orchard Portman Taunton Somerset TA3 7BL |
Fee: £80 to include Course notes, Coffee on arrival & mid-morning refreshments and a Certificate of Training   (Fee subject to VAT)
A free lunch is also included if you book this course along with the Asbestos Awareness course below.
---
ASBESTOS AWARENESS – Half-Day Course 
Course Objective          
Training /CPD Certificate issued
Asbestos awareness training is essential for employees whose work holds the potential to expose them to asbestos. The Control of Asbestos Regulations 2012 puts a requirement on employers to ensure that their staff have undergone suitable asbestos awareness training so that they are aware of the potential dangers they may face and also the procedures they must follow in the event they are working in the vicinity of asbestos containing materials (ACMs)
Who Is This Course Suitable For?
The main groups of workers that are deemed to be at risk from asbestos exposure and therefore the groups' most requiring asbestos awareness training are as follows:
General Maintenance Staff.
Electricians, Plumbers & Gas Fitters. Painters & Decorators.
Construction & Demolition Workers. Joiners and Plasterers.
Computing & Telecommunications Engineers.
Heating & Ventilation Engineers.
Roofers.
Architects & Building Surveyors
Fire & Burglar Alarm Installers
Syllabus
Asbestos- a  history of use
What is Asbestos
Amosite (Brown) – Chrysotile (White) – Crocidolite (Blue)
Asbestos Containing Product Examples
Asbestos Properties and the hidden legacy of asbestos
Control of Asbestos Regs and Requirements
Exactly who is at risk
Action to take on discovery and Survey and Recording
Course Duration: ½ day – 13:30 to 16:30
| COURSE REF |     DATE(s) |  LOCATION |
| --- | --- | --- |
| ASBESTA 1602 | Thursday 19th May 2016 | Taunton Racecourse, Orchard Portman, Taunton, Somerset TA3 7BL |
Fee: £65 to include Course notes, Coffee/Tea on arrival & mid-morning refreshments, CPD Certificate of Training (Fee subject to VAT)
A free lunch is also included if you book this course along with the CDM Regulations 2015 – For the Smaller Builder course above.
---
Liability for Accidents and Ill Health at Work 
Seminar Objective                  
Training /CPD Certificate issued
This one-day course looks at your liability, as Company Owner, Director, or Manager.  The course will look at a number of case studies and explain the legal requirements of the Employer, Managers, and your Safety Adviser.
Seminar Outline
Legal framework and legislation (Criminal and civil liabilities)
Roles and responsibilities of Directors, senior management team and the H&S Advisers
An HSE Investigation
Criminal Law – Who's Liable
The New powers of the Courts
Compensation – Who's Liable
Corporate Manslaughter – The key things to know
When it is the employee's fault
How to reduce your liability as an employer
How you could be personally liable
Successful cases against Health & Safety Advisers
Benefits of Attending
By attending this course you will understand your liability regarding Health & Safety at work. And what you need to do to protect yourself and your business.
How the Authorities investigate incidents and how the courts fine you.
Course Duration: 1 day
| COURSE REF | DATE(s) | LOCATION |
| --- | --- | --- |
| LIAB 1602 | Thursday 9th June 2016 | Taunton Racecourse, Orchard Portman, Taunton, Somerset TA3 7BL |
Fee: £150 to include Course notes, mid-morning & afternoon refreshments, Finger buffet lunch, CPD Certificate (Fee subject to VAT)
---
CDM Regulations 2015 – An Awareness Course
Course Objective       
Training /CPD and APS Certificates
The Construction (Design and Management) Regulations 2015 (CDM 2015) come into force on the 6th of April 2015, and will apply to all construction projects in the UK incl. Domestic projects
This CDM 2015 awareness training course has been developed to provide all duty holders with an understanding of their role and responsibilities under CDM 2015.
Seminar Outline
Introduction to CDM 2015
Notification
Client Duties and Domestic Clients
Principal Designer Duties
Principal Contractor Duties
Designer Duties
Contractor Duties
CDM Documentation
Benefits of Attending
These courses give an overview of the requirements for Clients, Principal Designers, Principal Contractors, Contractors, Designers and Workers, and how the regulations apply to construction projects.
An individual who successfully completes this CDM2015 Awareness Course may claim points towards membership of the Association for Project Safety – APS
Course Duration: 1 day
| COURSE REF | DATE(s) | LOCATION |
| --- | --- | --- |
| CDM2015 1602 |  Thursday 16th June 2016 | Taunton Racecourse, Orchard Portman, Taunton, Somerset TA3 7BL |
Fee: £170 to include Course notes, mid-morning & afternoon refreshments, Finger buffet    lunch, a Certificate of Training and APS Certificate   (Fee subject to VAT).
---
Site Manager Safety Training Scheme
(Part of Construction Skills "Site Safety Plus" Suite of Courses)
Target Audience
Site managers, agents and persons who are, or are about to be, responsible for planning, organising, monitoring, controlling or administering groups of staff and workforce.
Aims & Objectives
To help site managers, agents and supervisors to:
Manage health & safety on site in accordance with current legal provisions, and within the context of their management or supervisory role
Develop an understanding of responsibilities and accountability for site health, safety and welfare
Recognise that a safe site is efficient, economical and productive
Delegates will, at the end of the training, be aware of and able to:
Implement all health, safety, welfare and environmental legislation which affects them during their work
Implement new guidance and industry best practice
State their duties and responsibilities with regards to health, safety, welfare and the environment
Course Notes / Assessment / Certification
Candidates will be issued a copy of GE700/16 – Site Safety Simplified and the course study notes

Candidates will be assessed through 3 Core Exercises and an end of course examination

Certificates are issued by Construction Skills and are valid for 5 years
This 5 day Course will be held at The Oaktree, Bristol Road, Edithmead, Highbridge, Somerset TA9 4HA (6th – 10th June 2016)
The all-inclusive rate of £495.00 + vat per delegate will be payable at the time of booking.
If you have any questions about these courses or any other training or would like us to run a particular course for you, call Jon Wilkins of the Wilkins Safety Group on 01458 253682 or email him.
---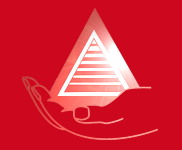 Your business is safer in our hands
---