Are you complying with everything you should be?
Over the years we have tried to keep you informed of legislative changes, fines and other actions taken by the HSE.  Hopefully some of this has proved useful to you and your company in achieving legislative compliance and a safer working environment.  Yet it saddens us to hear from the HSE about other companies and individuals failing to achieve that compliance.
Unlike other organisations who send out newsletters  giving you a little 'titbit' of information, then stating that if you want to follow the full link or read the full story or get more information you must pay to subscribe to their service:
Our newsletter service is FREE,
the links we supply are FREE,
the helpline advice is FREE.
If you find this newsletter service of use and you think others might also find it useful, then kindly pass it on and ask them to subscribe for free, so they can continue to receive it in their own right.
---
This week's 2 recent HSE cases look at accidents that show a complete lack of compliance.
As ever, if you have a subject that you would like us to cover one week, please contact us by phone 01458 253682, email or via our Facebook page or by Twitter
---
Are you complying with everything you should be?
We all know that Statutory Health & Safety requirements have to be met and the legal necessity to ensure compliance rests squarely with the Proprietor/Partners/Directors/Trustees of each and every company or organisation.
Legislation
The two main pieces of legislation – The Health and Safety at Work Act

[HASAW] 1974 and the

Management of Health and Safety at Work Act [MHSW] 1999

govern what is required by each and every business or organisation within the United Kingdom; in order for them to comply with the government legislation on health and safety within the workplace.

Some parts of the legislation are very specific about what you have to do, however some can appear to be very general. They give instruction requiring the company/organisation to do what is 'reasonably practicable' to ensure Health & Safety, unfortunately it is sometimes a grey area as to what is 'reasonably practicable'.   The Wilkins Safety Group can give you guidance leaflets to assist you.
Health & Safety Policy
Your business must have a health and safety policy, and if you have five or more employees, that policy must be written down.

Most businesses set out their policy in three sections:
The statement of general policy on health and safety at work sets out your commitment to managing health and safety effectively, and what you want to achieve.
The responsibility section sets out who is responsible for specific actions.
The arrangements section contains the detail of what you are going to do in practice to achieve the aims set out in your statement of health and safety policy.
The arrangements section should say how you will meet the commitments you have made in your statement of health and safety policy. Include information on how you are going to eliminate or reduce the risks of hazards in your workplace.
What do we mean by 'hazard' and 'risk'?
A hazard is something in your business that could cause harm to people, such as chemicals, electricity and working at height.

Additional arrangements

The additional actions you take to manage health and safety should be set out in the arrangements section of your policy. They could include:
staff training;
using signs to highlight risks;
improved safety equipment, such as guards or additional personal protective equipment, including goggles, safety boots or high-visibility clothing;
replacing hazardous chemicals with less harmful alternatives;
improved lighting;
anti-slip flooring.
Focus your attention on the activities that could present a risk to people or cause serious harm.
Risk Assessments and Method Statements
A risk assessment is a systematic examination of a task, job or process that you carry out at work for the purpose of;
Identifying the significant hazards that are present (a hazard is something that has the potential to cause someone harm or ill health).
Deciding if what you have already done reduces the risk of someone being harmed to an acceptable level, and if not;
Deciding what further control measures you must take to reduce the risk to an acceptable level.
Risk Assessments should also be carried out to satisfy the requirements of legislation but above all to ensure the Health & Safety of employees

Risk assessments should always be carried out by a person who is experienced and competent to do so, competence can be expressed as a combination of Knowledge, Awareness, training, and experience. If necessary consult a more experienced member of staff or external professional help to assist with the risk assessment.

A separate risk assessment should be carried out for all tasks or processes undertaken by your organisation, they should be carried out before the task starts, or in the case of existing or long running tasks, as soon as is reasonably practicable.

Risk Assessments should also be reviewed on a regular basis; monthly, annually, bi-annually, depending on risk, or if something changes i.e. a new worker, a change of process or substance etc.
Non Compliance
The penalties for failing to carry out risk assessments can be strict, The Health & Safety Executive can issue improvement or prohibition notices, this is likely to happen where an inspector find a situation with the potential to cause harm, for example an unguarded machine. If you are prosecuted and found guilty for more serious breeches i.e. one of your staff has been seriously injured, then in the magistrate court you can be fined up to £20,000 and imprisoned for up to 6 months, in Crown court fines are unlimited and prison sentences can be up to 2 years. The lack of suitable risk assessments will weigh heavily against you.
What About Method Statements?
A Safety Method Statement, sometimes called a "safe system of work" must be produced for all jobs or tasks that contain some measure of risk, contractors are more and more noticing that Method Statements are being requested by their clients, the request for a Method Statement can come at any time, Pre-Tender, Tender, Pre start of contract and sometimes after the contract has started, so it is best to be prepared. Contact The Wilkins Safety Group to find out how we can help with method statements.
Health & Safety Poster
You must display the current Health & Safety Law poster; appropriately completed or give out the HSE leaflet, also display a current insurance certificate as required by the 'Employers' liability [compulsory insurance] Act 1969 if they employ anyone. You must have procedures in place to notify on certain types of injury, occupational disease and provide information, instruction and training to eliminate the possibility of accidents or incidents.
Health & Safety Training
It is worth noting that every year about 600 people are killed at work and several hundred more are injured or suffer ill health.  Many of these accidents occur because of a lack of knowledge and understanding of good practice and safe working procedures.

Everyone who works for you needs to know how to work safely and without risks to health. You must provide clear instructions and information, and adequate training, for your employees.

Consider how much training is necessary. A proportionate approach is needed, for example a low-risk business would not need lengthy technical training. Providing simple information or instructions is likely to be sufficient.

Don't forget contractors and self-employed people who may be working for you and make sure everyone has the right level of information on:
hazards and risks they may face, if any ;
measures in place to deal with those hazards and risks, if necessary;
how to follow any emergency procedures.
When you provide training, ask your employees what they think about it to make sure it's relevant and effective. Keeping training records will help you to identify when refresher training might be needed.

The information and training you provide should be in a form that is easy to understand. Everyone working for you should know what they are expected to do.

Health and safety training should take place during working hours and it must not be paid for by employees. There are many external trainers who will be able to help you with your training needs but effective training can often be done 'in house'.
Shouldn't you be looking at the courses we are running below?
Conclusion
Statutory Health & Safety requirements have to be met, but accidents also cost money and time, people off work, material costs and damage to buildings, plants or products.  These costs are not normally covered by insurance and can; if serious enough; jeopardise the stability of a business and the future of all concerned.

If you need further information please call us on 01458 253682 or send us an email.
---
Training Courses
We are running new courses again in 2016 and the dates and details of the latest courses are listed below they are:

But remember we are still available for running "In House" courses and we have now also added a new training service for our customers.
---
Site Manager Safety Training Scheme
(Part of Construction Skills "Site Safety Plus" Suite of Courses)
We have formed an association with a local company TQ Excel who are one of the UK's leading providers of accredited training to the highways sector of the construction industry.

AS a result of this we can now offer the SMSTS (Site Management Safety Training Scheme)

The Site Management Safety Training Scheme forms part of the Construction Skills (CITB) Site Safety Plus range of courses which are highly regarded within the construction industry.

The 5 day training course is aimed at site managers wishing to develop a more in depth legal, moral and social understanding of their role and also teaches delegates how to manage on-site health and safety in accordance with current legislation.

We also offer the 2 day SSSTS Training Course (Site Supervisor Safety Training Scheme) which is a 2 day course aimed at those with on-site supervisory responsibilities.

We also can now offer NRSWA courses.

These qualifications are for those involved in the Excavation and Re-instatement of the highway and are specified under the New Roads and Street Works Act 1991. They are a legal requirement for "statutory undertakers" (i.e. Utility Contractors) and for those working under "section 50 licenses" (Drainage works etc).

Where works are subject to the Act there must be a minimum of 1 qualified operative on every site that is qualified for the operations being carried out and there must be a Supervisor available to visit the site at least on a daily basis.

The qualifications are also often specified by client organisations and local authorities when appointing contractors for works involving excavation or reinstatement of the highway for other purposes.
---
Treating Health like Safety 
Course Objective           Training  and CPD Certificate issued
This 1/2 day course looks at the health risks associated with industry, especially construction. It considers the health risks and looks at steps you can take to improve the health of your workforce and of your business
Seminar Outline
Industry background
Getting the message
Your duties as employer
Employees Duties
Health risks that can be easily controlled
Expectations of the HSE
The way forward
Benefits of Attending
This course will give you the guidance needed to improve the health and wellbeing of your workforce and to keep your company compliant. The HSE treats non-compliance with health issues very seriously and intends to list companies that do not comply on a public register and this could affect your reputation.

Course Duration:  1/2 day – Morning   09.30 – 12.30
| COURSE REF | DATE(s) | LOCATION |
| --- | --- | --- |
| HLS 1601 | Thursday 19th May 2016 | Taunton Racecourse, Orchard Portman Taunton Somerset TA3 7BL |
Fee: £80 to include Course notes, Coffee on arrival & mid-morning refreshments and a Certificate of Training   (Fee subject to VAT)
A free lunch is also included if you book this course along with the Asbestos Awareness course below.
---
ASBESTOS AWARENESS – Half-Day Course 
Course Objective           Training /CPD Certificate issued
Asbestos awareness training is essential for employees whose work holds the potential to expose them to asbestos. The Control of Asbestos Regulations 2012 puts a requirement on employers to ensure that their staff have undergone suitable asbestos awareness training so that they are aware of the potential dangers they may face and also the procedures they must follow in the event they are working in the vicinity of asbestos containing materials (ACMs)
Who Is This Course Suitable For?
The main groups of workers that are deemed to be at risk from asbestos exposure and therefore the groups' most requiring asbestos awareness training are as follows:
General Maintenance Staff.
Electricians, Plumbers & Gas Fitters. Painters & Decorators.
Construction & Demolition Workers. Joiners and Plasterers.
Computing & Telecommunications Engineers.
Heating & Ventilation Engineers.
Roofers.
Architects & Building Surveyors
Fire & Burglar Alarm Installers
Syllabus
Asbestos- a  history of use
What is Asbestos
Amosite (Brown) – Chrysotile (White) – Crocidolite (Blue)
Asbestos Containing Product Examples
Asbestos Properties and the hidden legacy of asbestos
Control of Asbestos Regs and Requirements
Exactly who is at risk
Action to take on discovery and Survey and Recording
Course Duration: ½ day – 13:30 to 16:30
| COURSE REF |     DATE(s) |  LOCATION |
| --- | --- | --- |
| ASBESTA 1602 | Thursday 19th May 2016 | Taunton Racecourse, Orchard Portman, Taunton, Somerset TA3 7BL |
Fee: £65 to include Course notes, Coffee/Tea on arrival & mid-morning refreshments, CPD Certificate of Training (Fee subject to VAT)
A free lunch is also included if you book this course along with the CDM Regulations 2015 – For the Smaller Builder course above.
---
Liability for Accidents and Ill Health at Work 
Seminar Objective                   Training /CPD Certificate issued
This one-day course looks at your liability, as Company Owner, Director, or Manager.  The course will look at a number of case studies and explain the legal requirements of the Employer, Managers, and your Safety Adviser.
Seminar Outline
Legal framework and legislation (Criminal and civil liabilities)
Roles and responsibilities of Directors, senior management team and the H&S Advisers
An HSE Investigation
Criminal Law – Who's Liable
The New powers of the Courts
Compensation – Who's Liable
Corporate Manslaughter – The key things to know
When it is the employee's fault
How to reduce your liability as an employer
How you could be personally liable
Successful cases against Health & Safety Advisers
Benefits of Attending
By attending this course you will understand your liability regarding Health & Safety at work. And what you need to do to protect yourself and your business.
How the Authorities investigate incidents and how the courts fine you.
Course Duration: 1 day
| COURSE REF | DATE(s) | LOCATION |
| --- | --- | --- |
| LIAB 1602 | Thursday 9th June 2016 | Taunton Racecourse, Orchard Portman, Taunton, Somerset TA3 7BL |
Fee: £150 to include Course notes, mid-morning & afternoon refreshments, Finger buffet lunch, CPD Certificate (Fee subject to VAT)
---
CDM Regulations 2015 – An Awareness Course
Course Objective        Training /CPD and APS Certificates
The Construction (Design and Management) Regulations 2015 (CDM 2015) come into force on the 6th of April 2015, and will apply to all construction projects in the UK incl. Domestic projects

This CDM 2015 awareness training course has been developed to provide all duty holders with an understanding of their role and responsibilities under CDM 2015.
Seminar Outline
Introduction to CDM 2015
Notification
Client Duties and Domestic Clients
Principal Designer Duties
Principal Contractor Duties
Designer Duties
Contractor Duties
CDM Documentation
Benefits of Attending
These courses give an overview of the requirements for Clients, Principal Designers, Principal Contractors, Contractors, Designers and Workers, and how the regulations apply to construction projects.
An individual who successfully completes this CDM2015 Awareness Course may claim points towards membership of the Association for Project Safety – APS
Course Duration: 1 day
| COURSE REF | DATE(s) | LOCATION |
| --- | --- | --- |
| CDM2015 1602 |  Thursday 16th June 2016 | Taunton Racecourse, Orchard Portman, Taunton, Somerset TA3 7BL |
Fee: £170 to include Course notes, mid-morning & afternoon refreshments, Finger buffet    lunch, a Certificate of Training and APS Certificate   (Fee subject to VAT).
---
Site Manager Safety Training Scheme
(Part of Construction Skills "Site Safety Plus" Suite of Courses)
Target Audience
Site managers, agents and persons who are, or are about to be, responsible for planning, organising, monitoring, controlling or administering groups of staff and workforce.
Aims & Objectives
To help site managers, agents and supervisors to:
Manage health & safety on site in accordance with current legal provisions, and within the context of their management or supervisory role
Develop an understanding of responsibilities and accountability for site health, safety and welfare
Recognise that a safe site is efficient, economical and productive
Delegates will, at the end of the training, be aware of and able to:
Implement all health, safety, welfare and environmental legislation which affects them during their work
Implement new guidance and industry best practice
State their duties and responsibilities with regards to health, safety, welfare and the environment
Course Notes / Assessment / Certification
Candidates will be issued a copy of GE700/16 – Site Safety Simplified and the course study notes

Candidates will be assessed through 3 Core Exercises and an end of course examination

Certificates are issued by Construction Skills and are valid for 5 years
This 5 day Course will be held at The Oaktree, Bristol Road, Edithmead, Highbridge, Somerset TA9 4HA (6th – 10th June 2016)

The all-inclusive rate of £495.00 + vat per delegate will be payable at the time of booking.

If you have any questions about these courses or any other training or would like us to run a particular course for you, call Jon Wilkins of the Wilkins Safety Group on 01458 253682 or email him.
---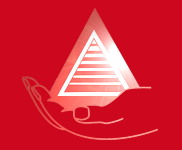 Your business is safer in our hands
---