10 Common risk assessment mistakes many companies make
On the 23rd February, part of Didcot A Power Station in Oxfordshire collapsed unintentionally, causing the death of one man and the serious injury of several other workers.
The Health and Safety Executive (HSE) are investigating the incident to establish the cause of the collapse. The investigation is likely to take many weeks, possibly even months, to reach a conclusion.
But one question that springs to mind is "Who carried out the risk assessments and were they thorough enough?" So this week I thought that I would look at the 10 most common mistakes companies make with risk assessments
---
This week's 2 recent HSE cases look at firms fined for Health & Safety Failings.
As ever, if you have a subject that you would like us to cover one week, please contact us by phone 01458 253682, email or via our Facebook page or by Twitter.
---
10 Common Risk Assessment Mistakes Many Companies Make
The incident above has had far-reaching effects on the victims, their families and the companies involved, and it will be some time until we know the reason for the collapse.
Take action now to control the risks from your work activities and those of any contractors working on site to ensure that you don't have a similar disaster at your place of work.
Risk assessments should sit at the heart of your safety management system (SMS), yet many organisations blunder when it comes to this core requirement. What are the most common mistakes they make and how can you avoid falling into the same traps?
Mistake 1: Treating 'Filling in the Form' as the Risk Assessment
Where risk assessments are required, and you employ five or more people, you are legally required to record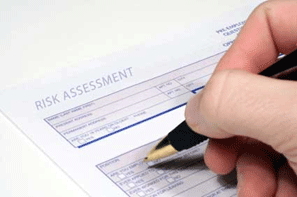 your assessment. Very quickly though this leads to a mindset that the most important thing is the form, correctly filled out.
Nothing could be further from the truth. The key to a good risk assessment is to make an informed systematic judgement about potential hazards and whether you have the right precautions in place to reduce risks to the minimum.
The form is just the record that you've done this.
My Advice: See risk assessment as the process of deciding the right precautions. The form is just the reflection of that, in the same way that your financial accounts record and reflect what happens in your business.
Mistake 2: Leaving Out High-risk Support Activities
Most organisations cover in greatest detail the operations they regard as most fundamental: for example, production in a factory or construction on a building site. It's very easy to leave out vital support activities such as transport, warehousing and maintenance. But since these involve hazards such as work at height and being hit by a vehicle, they could actually be the highest risks.
My Advice: Devote the greatest attention and depth to your greatest risks; these will not necessarily be the same as your 'core activities'. Do consider contractors, visitors and members of the public; your assessment must cover anyone who's affected − not just your employees.
Mistake 3: Not Recognising and Acting on all the Legal Requirements
There are some assessments all organisations will need, for example, a general risk assessment to comply with Regulation 3 of the Management of Health and Safety at Work Regulations 1999 and a fire risk assessment to comply with article 9 of the Regulatory Reform (Fire Safety) Order 2005.
But other requirements come into play if you carry out work that's covered by the relevant regulations. So for example, if you work with lead, you'll need to carry out a risk assessment under the Control of Lead at Work Regulations.
My Advice: Make sure you have identified all the risk assessment requirements that apply to you and that you have them covered. But you don't need to waste time producing a separate document for each set of legislation.
Mistake 4: Only Considering 'Normal' Operation
Assessments often assume everything's operating as it should. But life's not like that: even in the best run organisations, machinery sometimes jams, chemicals get spilled and things catch fire. You need to consider these eventualities. This is because the requirement is to consider all foreseeable risks, not just those of normal operation. Also, dealing with these can be high risk, and in the pressure of the moment, it's all too easy for people to put themselves in danger − and their colleagues.
My Advice: Involve your employees in the risk assessment. They (better than anyone else) can tell you what can go wrong as well as what happens when everything is running smoothly. Ensure procedures cover night shifts and weekends when fewer people may be available to help in emergency
Mistake 5: Not Keeping Assessments Up to Date.
All legal requirements for risk assessment contain a wording requiring you to 'review' so that assessments are kept up to date, meaningful and relevant. While these don't stipulate a specific time scale, here are some pointers:
The main thing that makes risk assessments go out of date is changes. So if you bring in new plant or equipment, a new process, new chemicals or in any way change what people do and how they do it, you should check your risk assessment to see if it needs updating. Also, new regulations, approved codes or guidance should prompt a review. For example, do you need to update your assessment of vehicle risk in the light of the new HSE guidelines on workplace transport?
Some insurers do not regard risk assessments as up to date unless they have at least been checked and then re-issued within the last two years.
It's good practice to put a review date on each assessment, perhaps two years after the date of the original and to then set up a flag system so that the assessment document is looked at by the due date. If inspectors or auditors check your risk assessments, expect them to ask: 'when did you do this, and when did you last do a review?' If your assessments were done in September 2012 and you specified a review date of September 2014, but there's now no evidence of review,that's a non-conformance straightaway.
My Advice: Review and revise. It's legally required and it's the only way to make sure your assessments remain effective.
Mistake 6: Not Telling the Workforce.
Many organisations assess, but then fail to tell workers their findings. It's good practice to involve your workers in the assessment process, but even if you don't, it's a legal requirement to inform them of the outcomes: what hazards have you identified and what action do they need to take to keep themselves safe? Be ready for an inspector or auditor to ask for an assessment and then check a sample of affected workers to see what they know about it.
My Advice: No matter how good your documentation is, you'll be faulted if the forms are sitting in a folder in the supervisor's
office − but your employees know nothing about them. So share this information with your workers; they need to know your findings so that they can act on them
Mistake 7: Focusing on Safety but Forgetting Health
It's all too easy to target possible accidents (safety) in your assessments and leave out the other key consideration: health. Compared to accidents, work-related health problems cause far more absence, lost time, and about 30 times more premature deaths. But harm to health tends to be long term (chronic), slow in onset and perhaps undetectable until the damage has already been done. And, let's be honest, when compared with safety issues, health hazards are harder to assess, often requiring expert advice and special measuring equipment.
My Advice: Check your assessments cover health risks (e.g. harm from dust and other materials, back injury from poor lifting/handling techniques) as well as more obvious safety hazards.
Mistake 8: Unthinking Use of Off-the-shelf Assessments.
It's fine to use off-the-shelf assessments, otherwise the HSE wouldn't include them on its website. But there is one proviso: they won't be valid in every situation, so check that they meet your needs. If they include hazards that are not relevant to you, delete these sections or you'll undermine your assessment's credibility and relevance.
More importantly, check whether you need to add in something that's specific to your own situation, for example, a hazard particular to your site or way of working that's not mentioned in the generic assessment.
My Advice: Aim to have the right precautions in place to protect your employees, not a form that has all the boxes nicely filled
in. If the assessment's not directly relevant to you, your employees won't pay attention to it and it cannot be effective.
Mistake 9: Gold-plated Assessments for Work by Contractors.
It's now common for clients to ask contractors and other service providers for copies of risk assessments. The contractors sometimes 'gold plate' these (specify a very high standard of precaution), believing that this is what the customer is looking for and that it will show the contractor in a good light. Often, these precautions don't get implemented in practice, and sometimes the people actually doing the work don't even know what was written into the risk assessment, let alone implement it.
My Advice: If you are a contractor, don't put precautions in your risk assessment unless you intend to take them; if you are a customer/client, hold your contractors/service providers to account for delivering the promised precautions. If the risk assessment and what's done in practice do not line up, ask why.
Mistake 10: Not Acting on Your Own Recommendations.
This is a major one. All risk assessments should draw conclusions about the adequacy of safeguards; that means just two possible outcomes:
control is OK so we just need to maintain our current precautions; or
our precautions need improving.
Either way, action is required, even if it's just to make sure what you're already doing remains effective.
So do you have assessments containing recommendations that no one has ever taken the trouble or found a way to implement? If so, they are a ready-made negligence claim against you should someone later be hurt.
You can predict what the injured person's lawyer will say in court: 'So, m'lud, did my client's employers take the precautions that are customary in their sector? Indeed they did not; in fact, they didn't even follow their own recommendations, as set out in the risk assessment they themselves wrote. I therefore submit they were negligent and that substantial compensation is due.'
My Advice: Act on every recommendation and check it has been effective. If it hasn't worked, try something else. Don't let actions sit in the 'too difficult 'pile. A recommendation that appears in an official company document (but which no one has acted on) is a liability time bomb.
---
Training
We shall be running new courses again in 2016 and the dates and details of forthcoming courses will be published here each week.
But remember we are still available for running "In House" courses and we have now also added a new training service for our customers.
Site Manager Safety Training Scheme
(Part of Construction Skills "Site Safety Plus" Suite of Courses)
We have formed an association with a local company TQ Excel who are one of the UK's leading providers of accredited training to the highways sector of the construction industry.
AS a result of this we can now offer the SMSTS (Site Management Safety Training Scheme)
The Site Management Safety Training Scheme forms part of the Construction Skills (CITB) Site Safety Plus range of courses which are highly regarded within the construction industry.
The 5 day training course is aimed at site managers wishing to develop a more in depth legal, moral and social understanding of their role and also teaches delegates how to manage on-site health and safety in accordance with current legislation.
We also offer the 2 day SSSTS Training Course (Site Supervisor Safety Training Scheme) which is a 2 day course aimed at those with on-site supervisory responsibilities.
We also can now offer NRSWA courses.
These qualifications are for those involved in the Excavation and Re-instatement of the highway and are specified under the New Roads and Street Works Act 1991. They are a legal requirement for "statutory undertakers" (i.e. Utility Contractors) and for those working under "section 50 licenses" (Drainage works etc).
Where works are subject to the Act there must be a minimum of 1 qualified operative on every site that is qualified for the operations being carried out and there must be a Supervisor available to visit the site at least on a daily basis.
The qualifications are also often specified by client organisations and local authorities when appointing contractors for works involving excavation or reinstatement of the highway for other purposes.
---
The first of our courses are:
Site Manager Safety Training Scheme (Part of Construction Skills "Site Safety Plus" Suite of Courses)
Target Audience
Site managers, agents and persons who are, or are about to be, responsible for planning, organising, monitoring, controlling or administering groups of staff and workforce.
Aims & Objectives
To help site managers, agents and supervisors to:
Manage health & safety on site in accordance with urrent legal provisions, and within the context of their management or supervisory role
Develop an understanding of responsibilities and accountability for site health, safety and welfare
Recognise that a safe site is efficient, economical and productive
Delegates will, at the end of the training, be aware of and able to:
Implement all health, safety, welfare and environmental legislation which affects them during their work
Implement new guidance and industry best practice
State their duties and responsibilities with regards to health, safety, welfare and the environment
Course Notes / Assessment / Certification
Candidates will be issued a copy of GE700/16 – Site Safety Simplified and the course study notes.
Candidates will be assessed through 3 Core Exercises and an end of course examination.
Certificates are issued by Construction Skills and are valid for 5 years.
This 5 day Course will be held at The Oaktree, Bristol Road, Edithmead, Highbridge, Somerset TA9 4HA (14th – 16th March inc and 22nd & 23rd  March 2016).
The all-inclusive rate of

£495.00 + vat

per delegate will be payable at the time of booking.
---
Liability for Accidents and Ill Health at Work
Seminar Objective – Training /CPD Certificate issued
This one day course looks at your liability, as Company Owner, Director, or Manager.  The course will look at a number of case studies and explain the legal requirements of the Employer, Managers, and your Safety Adviser
Seminar Outline
Legal framework and legislation (Criminal and civil liabilities)
Roles and responsibilities of Directors, senior management team and the H&S Advisers
An HSE Investigation
Criminal Law – Who's Liable
The New powers of the Courts
Compensation – Who's Liable
Corporate Manslaughter – The key things to know
When it is the employee's fault
How to reduce your liability as an employer
How you could be personally liable
Successful cases against Health & Safety Advisers
Benefits of Attending
By attending this course you will understand your liability regarding Health & Safety at work. And what you need to do to protect yourself and your business.
How the Authorities investigate incidents and how the courts fine you.
Course Duration:
1 day
COURSE REF                           DATE(s)                                                LOCATION
LIAB 1601                                           Monday 4th April 2016                                          Taunton Racecourse,  TA3 7BL
Fee:

£150

to include Course notes, mid-morning & afternoon refreshments, Finger buffet lunch, CPD Certificate (Fee subject to VAT)
---
Re-qualification First Aid at Work
This First Aid at Work Refresher course is designed for anyone who has previously completed the 3 day First Aid at Work qualification and needs to renew their skill-set and certification. This refresher lasts 2 days and secures the delegates' qualification for a further 3 years before the course will need to be retaken.
Updated to cover the control of catastrophic bleeding
SYLLABUS
Course introduction.
Legal compliance.
Managing incidents.
Examining a casualty.
Conscious/unconscious casualties.
Treating a casualty.
Further emergency action.
General common illnesses.
Basic life support.
First aid kits/equipment.
Recording/reporting injuries.
Course Duration:  2 Days
COURSE REF                                DATE(s)                            LOCATION
WSG. RFAW. 1601                    14th & 15th April 2016                6 Amor Place, Taunton, Somerset TA1 4SG
The all-inclusive rate of

£165.00 + vat

per delegate will be payable at the time of booking.
Your staff can attend three months before the expiry date on their certificate and still retain the month of expiry on their new certificate.
They must renew no later than 28 days after their expiry date.
---
Dates for other courses will follow soon
If you have any questions about these courses or any other training or would like us to run a particular course for you, call Jon Wilkins of the Wilkins Safety Group on 01458 253682 or email him.
---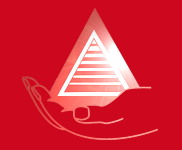 Your business is safer in our hands
---
---