Once again we have been asked about the requirements for welfare within the workplace, so to assist you we are putting the information out again.
Much of the interest has been generated from the courses we have run about CDM2015 and the welfare requirements under those regulations.
The conversation has then been extended into the office situation with questions such as "what is the maximum temperature we can work in?" and "can I insist on having better ventilation in our office?" So hopefully this article will answer many of your questions.
---
The first of this week's recent HSE cases also looks at welfare whilst the second looks at Asbestos, which was discussed last time and about which we are running a course in June
Poor welfare facilities can cause significant health issues for workers – in this case the concern for operatives on site was exposure to biological hazard from bird droppings, rat infestation and contamination of the site.
HSE found that the council had a second asbestos survey carried out in January 2012. This had quickly identified problems of asbestos in the boiler room and other areas of the basement. The survey also highlighted that areas identified in the 2002 survey had not been remedied.
As ever, if you have a subject that you would like us to cover one week, please contact us by phone 01458 253682, Email, or via our Facebook page or by Twitter.
---
Welfare in the workplace.
The Workplace (Health, Safety and Welfare) Regulations 1992 cover a wide range of basic health, safety and welfare issues and apply to most workplaces (with the exception of those workplaces involving construction work on construction sites, those in or on a ship, or those below ground at a mine). They are amended by the Quarries Regulations 1999, the Health and Safety (Miscellaneous Amendments) Regulations 2002, the Work at Height Regulations 2005, and the Construction (Design and Management) Regulations 2015.
Requirements under these Regulations
Employers have a general duty under section 2 of the Health and Safety at Work etc. Act 1974 to ensure, so far as is reasonably practicable, the health, safety and welfare of their employees at work. People in control of non-domestic premises have a duty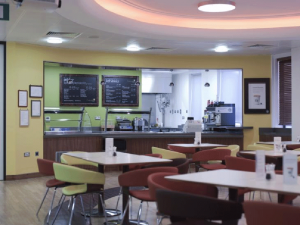 (under section 4 of the Act) towards people who are not their employees but use their premises.
The Regulations expand on these duties and are intended to protect the health and safety of everyone in the workplace, and ensure that adequate welfare facilities are provided for people at work.
These Regulations aim to ensure that workplaces meet the health, safety and welfare needs of all members of a workforce, including people with disabilities. Several of the Regulations require things to be 'suitable'. Regulation 2(3) makes it clear that things should be suitable for anyone. This includes people with disabilities. Where necessary, parts of the workplace, including in particular doors, passageways, stairs, showers, washbasins, lavatories and workstations, should be made accessible for disabled people.
Interpretation
'Workplace' – these Regulations apply to a very wide range of workplaces, not only factories, shops and offices but also, for example, schools, hospitals, hotels and places of entertainment. The term workplace also includes the common parts of shared buildings, private roads and paths on industrial estates and business parks, and temporary worksites (except workplaces involving construction work on construction sites which are covered by other legislation).
'Work' – means work as an employee or self-employed person.
'Premises' – means any place including an outdoor place.
Ventilation
Workplaces need to be adequately ventilated. Fresh, clean air should be drawn from a source outside the workplace, uncontaminated by discharges from flues, chimneys or other process outlets, and be circulated through the workrooms.
Ventilation should also remove and dilute warm, humid air and provide air movement which gives a sense of freshness without causing a draught. If the workplace contains process or heating equipment or other sources of dust, fumes or vapours, more fresh air will be needed to provide adequate ventilation.
Windows or other openings may provide sufficient ventilation but, where necessary, mechanical ventilation systems should be provided and regularly maintained.
Temperatures in indoor workplaces
Environmental factors (such as humidity and sources of heat in the workplace) combine with personal factors (such as the
clothing a worker is wearing and how physically demanding their work is) to influence what is called someone's 'thermal comfort'.
Individual personal preference makes it difficult to specify a thermal environment which satisfies everyone. For workplaces
where the activity is mainly sedentary, for example offices, the temperature should normally be at least 16 °C. If work involves physical effort it should be at least 13 °C (unless other laws require lower temperatures).
However there is no specified maximum temperature so sensible agreed controls should be adopted when the temperatures become uncomfortable. This should be covered by a risk assessment
Work in hot or cold environments
The risk to the health of workers increases as conditions move further away from those generally accepted as comfortable. Risk of heat stress arises, for example, from working in high air temperatures, exposure to high thermal radiation or high levels of humidity, such as those found in foundries, glass works and laundries.
Cold stress may arise, for example, from working in cold stores, food preparation areas and in the open air during winter.
Assessment of the risk to workers' health from working in either a hot or cold environment needs to consider both personal and environmental factors. Personal factors include body activity, the amount and type of clothing, and duration of exposure. Environmental factors include ambient temperature and radiant heat; and if the work is outside, sunlight, wind velocity and the presence of rain or snow.
Actions arising from your assessment may include:
introducing engineering measures to control the thermal effects in a workplace environment, for example heat effects, may involve insulating any plant which acts as a radiant heat source, thereby improving air movement, increasing ventilation rates and maintaining the appropriate level of humidity. The radiant heat effects of the sun on indoor environments can be addressed either by orientating the building so that it doesn't suffer from the effects of solar loading, or where this is not possible, by the use of blinds or shutters on windows. Where workers are exposed to cold and it is not reasonably practicable to avoid exposure you should consider, for example, using cab heaters in fork-lift trucks in cold stores;
restriction of exposure by, for example, re-organising tasks to build in rest periods or other breaks from work. This will allow workers to rest in an area where the environment is comfortable and, if necessary, to replace bodily fluids to combat dehydration or cold. If work rates cause excessive sweating, workers may need more frequent rest breaks and a facility for changing into dry clothing;
medical pre-selection of employees to ensure that they are fit to work in these environments;
use of suitable personal protective clothing (which may need to be heat resistant or insulating, depending on whether the risk is from heat or cold);
acclimatisation of workers to the environment in which they work, particularly for hot environments;
training in the precautions to be taken; and
supervision, to ensure that the precautions identified by the assessment are taken.
Lighting
Lighting should be sufficient to enable people to work and move about safely. If necessary, local lighting should be provided at individual workstations and at places of particular risk such as crossing points on traffic routes. Lighting and light fittings should not create any hazard.
Automatic emergency lighting, powered by an independent source, should be provided where sudden loss of light would create a risk.
Cleanliness and waste materials
Every workplace and the furniture, furnishings and fittings should be kept clean and it should be possible to keep the surfaces of floors, walls and ceilings clean. Cleaning and the removal of waste should be carried out as necessary by an effective method. Waste should be stored in suitable receptacles.
Room dimensions and space
Workrooms should have enough free space to allow people to move about with ease.
The volume of the room when empty, divided by the number of people normally working in it, should be at least 11 cubic metres. All or part of a room over 3.0 m high should be counted as 3.0 m high. 11 cubic metres per person is a minimum and may be insufficient depending on the layout, contents and the nature of the work.
Welfare Facilities for Construction Workers
The Health and Safety Executive (HSE) has just republished its information sheet on the provision of welfare facilities during construction work. It reflects the legal requirements as set down in the 'Construction (Design and Management) Regulations 2015'.
What must be provided?
Some employers appear to be under the impression that a cold water supply and chemical toilet are all that they are obliged to provide for the workers. The law, however, sets down the absolute minimum provision as:
Adequate toilet and washing facilities which includes for toilets that are suitable for both men and women. Running hot water, Soap and towels and the wash basin must ber big enough to allow a person to wash their forearms in it.
Place to warm up and eat food. So the mess hut must be warm, dry, have means to heat food such as a microwave oven, a kettle to heat water and seats with backs.
Place to store clothing whilst on site. This area must also allow for drying clothing in wet conditions. So a heater.
The provision of these facilities, which includes ensuring they are located conveniently for the workers and adequately maintained, is an essential element of the planning and preparation stages of a project.
In planning the facilities, it is vital to take account of the maximum number of people who will need to use them and of any requirements that are specific to the particular project. For example, if the work is particularly dirty, showering facilities must also be provided.
Furthermore, it is not sufficient to set up the minimum facilities and then neglect them. They really must be up to standard, be adequately maintained and cleaned.
Whose responsibility?
So who is responsible for providing these facilities? The answer is that responsibility is shared by a number of parties. That is not to say that everyone can leave responsibility to 'somebody else'. It means that if welfare provision is not up to standard then everyone is held responsible, for example:
The CDM Principal Designer is responsible for advising the client on what welfare facilities are required during the construction phase of the project.
The client must not permit construction work to start until adequate welfare facilities in place for the workforce. This can either be by ensuring the builder provides suitable welfare units or by the client allowing theirs to be used.
Contractors must ensure adequate welfare facilities are available to cater for the workers for whom they are responsible. In particular, the Principal Contractor has overall responsibility for providing the welfare facilities for the site.
There is some flexibility in terms of how the welfare facilities are provided, for example it may be possible to use facilities that are already available on site or close to it. However, everyone is responsible for ensuring they are available throughout the construction phase of a project.
Is there any subject you would like covered in this newsletter? Please contact us by phone 01458 253682 Email [email protected] or visit  www.wilkinssafety.co.uk and let us know
---
Our CDM2015 courses IN TAUNTON ARE SOLD OUT!
As all our CDM 2015 Regulations awareness courses at Taunton Racecourse filled up so quickly – we have just announced more!
New dates and new venues!
In order to serve our customers in other regions, we have agreed to run this course in three new venues.
These courses are open to everyone.
For more information and to book and pay on line please visit our website.
So here are the dates and venues
JUNE 2015 –
Tuesday 9th June 2015 – Exeter Racecourse – ONLY 6 places left
Tuesday 16th June 2015 – Salisbury & South Wilts Golf Club – ONLY 13 places left
Tuesday 23rd June 2015 – The Folly Farm Centre – ONLY 10 places left
Some of the comments left by those who have attended so far include:

"This was probably the best delivery of a CDM course I have attended. I have been to courses on the 1994 & 2007 Regs and this was the most accessible format" Matthew Glasgow – National Trust

"Thank you again for the informative session that you delivered to the Building Surveyor team at Laycock on Wednesday." Caroline Steel – Specialist Lawyer (Dispute Resolution) National Trust

"I found this course (CDM2015) very useful with exchange of views and the different aspects the delegates were interested in" Jim Pendleton – Wellington School

---
 ASBESTOS AWARENESS – Half-Day Course
This course is being presented by Jon Wilkins MSC RMaPS AIIRSM and Phil Collins BSc Hons DipSurv MRICS
Course Objective           Training /CPD Certificate issued
Asbestos awareness training is essential for employees whose work holds the potential to expose them to asbestos. The Control of Asbestos Regulations 2012 puts a requirement on employers to ensure that their staff have undergone suitable asbestos awareness training so that they are aware of the potential dangers they may face and also the procedures they must follow in the event they are working in the vicinity of asbestos containing materials (ACMs)
Who Is This Course Suitable For?
The main groups of workers that are deemed to be at risk from asbestos exposure and therefore the groups most requiring asbestos awareness training are as follows:
General Maintenance Staff.
Electricians, Plumbers & Gas Fitters. Painters & Decorators.
Construction & Demolition Workers. Joiners and Plasterers.
Computing & Telecommunications Engineers.
Heating & Ventilation Engineers.
Roofers.
Architects & Building Surveyors
Fire & Burglar Alarm Installers
Syllabus:
Asbestos- a  history of use
What is Asbestos
Amosite (Brown) – Chrysotile (White) – Crocidolite (Blue)
Asbestos Containing Product Examples
Asbestos Properties and the hidden legacy of asbestos
Control of Asbestos Regs and Requirements
Exactly who is at risk
Action to take on discovery and Survey and Recording
Course Duration: 
½ day
| COURSE REF |   DATE(s) |  LOCATION |
| --- | --- | --- |
| ASBESTA 1501 |  Thursday 18th June 2015 | Taunton Racecourse |
Fee: £65 to include Course notes, Coffee/Tea on arrival & mid-morning refreshments, CPD Certificate of Training (Fee subject to VAT)
If you have any questions about these courses or any other training or would like us to run a particular course for you, call Jon Wilkins of the Wilkins Safety Group on 01458 253682 or email him.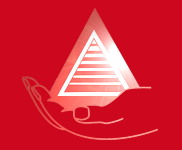 Your Business is Safer in Our Hands
---