In a world where change is constant, keeping pace with new trends and the latest skills and knowledge will give you and your business an edge.
For a few years an established group of, largely construction biased professionals, attended regular CPD sessions in Taunton, Somerset.  However, in December 2016 the company that organised these talks moved away from the area.
Nobody appeared able or willing to take over the running of this group but The Wilkins Safety Group, following requests made by others, agreed to take on this mantel.  In April 2017 we rebranded the talks and launched the Taunton & Somerset CPD Group.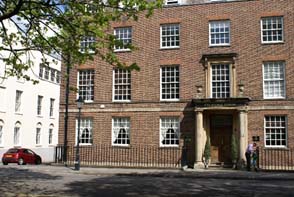 This group is open to all construction based professionals in the Taunton and Somerset area. The talks are held on a fortnightly basis at the Exchange House, 12-14 The Crescent, Taunton TA1 4EB.    These talks take place on Wednesday lunchtimes starting PROMPTLY at 12:30 and finishing at 13:30. These talks are Free to attend and include a complimentary light lunch and a CPD Certificate from the presenting company.
Most professional bodies require their members to keep up to date with the latest developments and knowledge in their field – it's called Continuing Professional Development. By attending this Taunton & Somerset CPD Group it can help your business attract, motivate and retain high calibre talent. We aim to offer a wide range of accredited and non-accredited short courses, specialist training and CPD programmes
To view our Continuing Professional Development programme for the next couple of months: click here.
If you haven't been before and would like to attend, or if you know of anybody who would like to give a short CPD talk to the group then please contact us on 01458 253682 or contact Jon Wilkins on [email protected]
The Wilkins Safety Group receive no payment for organising these talks, but they require your support by attending them.
You are required to do CPD, Wilkins Safety Group arrange it for you in pleasant a setting, it costs you nothing and you get a free lunch as well. You also get a chance to network with other "Like minded" professionals.
If you are not currently a member of this group, please click the button below to join. By joining this group you will get advanced notification of these free CPD seminars as they are scheduled.
Latest CPD Seminars