The HSE are looking at proposals to update the CDM regs to bring them in line with the requirements of Directive 92/57/EEC on the implementation of minimum safety and health requirements at temporary or mobile construction sites.
The changes will require better risk assessment at design stage and then stricter controls on health and safety during the construction phase. This will include for auditing of contractors' risk assessments and method statements and monitoring that these controls are in place on the site.
Also included now are domestic projects such as house extensions
One change the HSE are considering is to remove the present CDM co-ordinator role and place those duties onto the principal designer.
So in effect, this means that it will be down to you, as the principal designer, to evaluate and approve the principal contractor's RAMS and ensure that they are carried out on site. You will also be responsible for ensuring the O&M Manuals and Health and Safety File and put together and passed to the client. In addition to your present duties!
CDM Support by experts in the know!
The Wilkins Safety Group will work with you to provide uncomplicated CDM Support to help address your statutory duties as 'Principal Designer' under the CDM Regulations 201X within your practice, to ensure both you and your clients interests are protected and enhance your professional image.
The Wilkins Safety Group offer a CDM Support service designed for Architects and Construction professionals who take on the role of Principal Designer under their own practice
The know-how your business needs when you don't have the necessary expertise in house but need a regular CDM Consultant's input that adds reassurance for your team.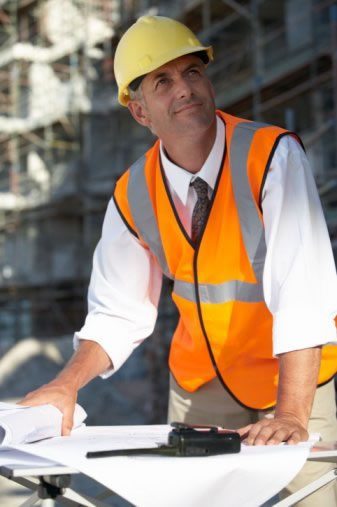 What are the costs for CDM Support for a Principal Designer?
CDM Support fees for Architects / Principal designers can be either
Based on the construction value of the project and be paid in accordance with our present system which is broadly in line with RIBA stages or
On a Practice retainer basis invoiced monthly through agreement with an agreed number of hours or days per month, based on a number of projects, their scope, required attendance at design team meetings and undertaking CDM site visits.
CDM Regulations simplified for Principal Designers…
Because protecting your Architectural, Surveying or Engineering practice, role of Principal Contractor and the interests of your clients is important to us, we've made it easy for you to get the CDM Support you need for your business. We will:
Notify the local area HSE Office on your behalf.
Gather the Pre Construction information ready for tender issue.
Attend design team meetings.
Carry out a detailed CDM Design review from a Health and Safety Point of view.
Identify initial Design Risk Management issues and provide solutions, not options.
Thoroughly review and comment on the Construction Phase Plan.
Ensure effective communication and coordination between team members.
Undertake Health and Safety Site Safety Inspections and Audits.
Appraise and Vet Contractors against industry standards.
Help the Principal Contractor prepare the O&M Manuals and Health and Safety File.
Be available as and when required to answer any CDM queries.
It is important that your clients are convinced that they have a safe pair of hands working with them on their projects and our aim is to inspire that confidence by providing you as Principal Designer with an affordable, first class CDM Support service covering each and every project for one affordable cost.
Are you interested in CDM Support? your next step.
So, when you're ready to appoint The Wilkins Safety Group as your CDM Support Services provider, or indeed, if you need immediate cover – get the ball rolling & call 01458 253682 or email [email protected].