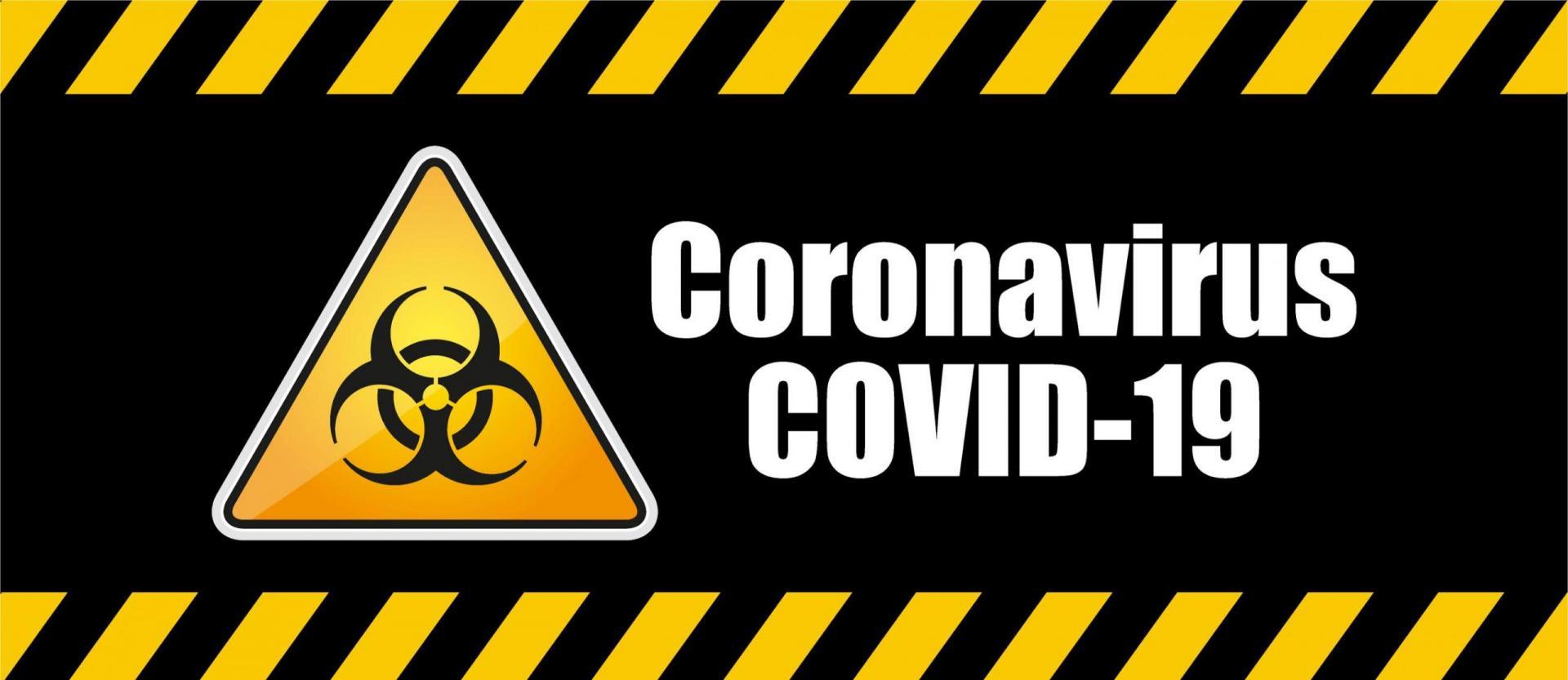 With the current situation, whereby many people are working from home, we have been asked a number of questions from businesses unsure about their duties. 
Although your staff are not in the office, you still have the same duty of care towards them. In many cases you may find that you have extra things to consider such as the suitability of their workstation, insurance risks etc.
There are also extra risks to consider if you are considering reopening your factory or site in an attempt to return to as near as normal as you can.
So, this week I thought that I would look at these questions and try and guide you as to what you should do…
---
Coronavirus – Some questions being asked and our answers
Yes, even though your staff are working from home, they are working for you and, as such, you must risk assess the situation. For example, if they are using a laptop, can you provide an independent keyboard and mouse, and can they raise the screen by placing the laptop on a box or something? Whilst at home, the "workstation" is something with which the employer should be concerned. So you need to ensure that they are considering issues such as neck and back ache and RSIs.
The employer's compulsory insurance should cover all work activities, including those conducted at home. If an employee suffers a musculoskeletal injury as a result of working from home using their own equipment or the office's equipment, any successful compensation claim against the employer should therefore be insured. But it would be sensible for the employer to let the insurer know that working practices have changed once home working becomes prevalent. In contrast, the employee's own home insurance is unlikely to cover an injury in their own home that is work related.
This needs to be risk assessed. Most office type work for more than a brief temporary period should be done with a separate keyboard and mouse as mentioned earlier. But of course, many people do not have an appropriate chair at home, this is the next priority. The chair ought to be adjustable but it need not be top of the range; and options include renting chairs or delivering existing chairs from the office. Remember as well, that office furniture may not meet the higher standards of fire safety applicable to home furnishings.
In my view there is not a 'one size fits all' answer to this question, other than to risk assess in each individual case. To the Government's credit, they have not outlawed all construction as yet. There are cases at each end of the spectrum to demonstrate the need for a tailored risk assessment approach. There are many construction projects that can be arranged to achieve social distancing effectively, for example by rescheduling the required activities in time and across different parts of the site – even though this may create delays.
There are other projects for which a practicable work-around cannot be found. These should perhaps only continue if there is an overriding social necessity to weigh into the balanced risk assessment. In theory, an employer could be prosecuted for coercing an employee or a contractor into an unsafe working practice regarding COVID. Corporate manslaughter seems unlikely but cannot be ruled out – for example if a director is aware or ought to be aware that a worker is in a particularly vulnerable group and pressurises that worker to work in a way that is likely to lead to COVID infection.
For most projects, the Client, Principal Contractor and other contractors/parties are expected to coordinate their responses. The Principal Contractor has the main duty to get the job done with all reasonably practicable distancing precautions whilst not pressurising the other parties into unsafe working practices.
As with all Health & Safety measures you apply, it is your duty to ensure that the workforce follow them. Sadly, the Construction Industry is not recognised as being the most hygienic in attitude regarding Welfare facilities. So in addition to Social Distancing controls, you must also consider:
Toilets, do you need more on site or are you going to control, presumably by engaging a person to monitor, who goes in and out of the WCs. Also are door handles etc cleaned between each use?
Mess Huts, are these big enough or do you run rotas for meals with tables, seats, door handles etc washed between each sitting. Or do you close these and make the operatives eat in their own cars?
But your real problem is properly supervising the operatives and enforcing these controls.
Say that one of your operatives becomes infected with Covid 19 and takes it home to his family which results in his Gran dying. Now you could argue that he has been to the petrol station and the supermarket, but these have strict social distancing controls in place, wipe down all trolleys etc and limit the numbers going in and out. So, the most likely source of contamination was your site. If then, on investigation, it is shown that the controls on site were not being rigorously enforced then you, as Principal Contractor, would find it very hard to defend any court action should the operative choose to sue you for endangering the health of him and his family or sue you for the death of his gran. You could also face prosecution by the HSE. Both could result in you paying out an astronomical amount of money.
There is still a debate about the use of masks to prevent COVID 19 spreading. My personal view is that the average mask will not prevent you from catching it, but they may reduce the chance of you, if already infected, passing it on. And, of course, there is the question of supply. If you are making all operatives wear face masks, are you depriving those that really need them such as frontline health workers?
Finally, I do not think that any employer, other than the armed forces or the Fire Brigade, can demand that a man is clean shaven. Remember that some religions (such as Islam, Traditional Christianity, Orthodox Judaism and Sikhism) have considered a full beard to be absolutely essential for all males able to grow one.
The best way to prevent the spread is by keeping 2m away from everybody else
This is going to be a trying time for most of us, but I am sure that we will all come out of it at the other end. Until then please all think hard about what you can do to reduce the spread of this virus. If you want guidance as to your duties or anything else regarding Health & Safety, please contact us by phone 01458 253682
Email [email protected] or via our Facebook page or by Twitter
---
Coronavirus (Covid-19) and Pandemic Awareness E-Course
This online eLearning course is the essential Coronavirus (Covid-19) and pandemic awareness training that has been developed to provide vital awareness for staff and employees of any business.
Using a combination of text, images, video and interactive content the eLearning course looks at how pandemics and epidemics are spread and the potential risks in the workplace as well as how to protect yourself from being infected. It includes the latest health advice for Coronavirus as well as the symptoms to look out for and what to do if you think you've been infected. Crucially, it also provides a practical video on how to wash your hands.
In addition, the course covers information on how viruses are transmitted and the control measures to take to reduce transmission and infection. It looks at high risk groups, isolation as well as the chain of infection.
Importantly, the online training course will help to minimise the impact to your business and staff. The information contained in the course provides advice on preventative measures and what to do if further action is required.
As with our CPD accredited courses the SCORM compliant Coronavirus (Covid-19) and pandemic awareness training allows businesses to quickly and easily deploy pandemic training to a workforce. The simple-to-use learning platform provides an audit trail for all employees and stores their training records.
Learning outcomes
By the end of the Coronavirus and Pandemic Awareness course you will have learned about: 
Description of the Coronavirus
Proportionate measures
How to stay safe – Hygiene advice
Facts or fiction
Symptoms
What to do if you feel unwell
Covid-19 advice
Bulk buying – Fact or fiction
Self-isolation advice
Touching your face – fact or fiction
The difference between an endemic, epidemic and pandemic
Recent pandemics
High risk groups
Introduction to viruses
Transmission
Transmission from hard surfaces
Handwashing
Hygiene advice
Flu vaccinations
Treating symptoms
Self-isolation
Face masks advice
The chain of infection
Controls
Incubation and infection
Sources of information
Pandemic Awareness: COVID-19 course content
Understanding Pandemics
How Viruses Spread
The Chain of Infection
COVID-19
Who should complete this course?
The Pandemic Awareness: COVID-19 course is designed for all employees at all levels.
Prior Learning? – None required
Pre Course learning? – None required
Certification – All learners who successfully complete the module will be issued with a certificate of learning
Duration – Approximately 20 minutes
What is the cost of this course?
Companies will be able to buy credits. Each of these credits will allow 1 allocated person access to 1 course. The cost of these credits will reduce based on the number of credits purchased. See pricing chart below:
Special Offer!
All online training courses are reduced by 20% for the next few weeks. The discount will be applied at the checkout automatically.
Remember – There is no limit on the time it takes to use the credits
---
Share This Story, Choose Your Platform!