The Wilkins Safety Group has managed to build a national reputation for its Health & Safety consultancy from its base just outside Langport. In recent years this small Somerset business has been nominated for national awards against some of the largest businesses in the field.
However, as well as providing advice and consultancy, the business has always played a role in providing training to company staff in the basics. Now the company has announced the launch of a new suite of courses delivered online. This style of training is very much a sign of the times. In a busy work environment where travel and out of office subsistence all add to the bill, many businesses are looking for ways to deliver their services effectively online.
In total 38 new Online e-learning courses in Health and Safety are available and founder Jon Wilkins tells us that these "are suitable for most organisations. There are many benefits: You can drastically cut your risks and improve effectiveness. Staff retention and productivity will increase and safety will improve. It's that simple."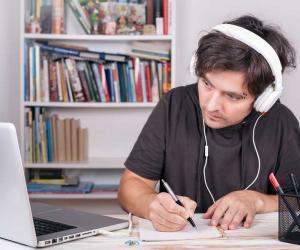 The courses cover all aspects of health and safety from Accident Investigation and Asbestos to Working at height and Working with a Disability in the Workplace. They also cover topical subjects such as Mental Health and Wellbeing as well as the General Data Protection Regulations
However, as well as providing online courses, customers can book onto the courses in advance to be taken as and when they decide, with block bookings offering discounts off the one-off price. There is no limit on the time it takes to use the credits. Customers can book the course online and will be sent individual logins for everyone undertaking the training. On successful completion of the course, certificates will be issued.
Courses cost £19.99 for a full price one off and this ranges down to £7.99 for block bookings.