Season's Greetings for the Christmas and New Year
We would like to wish all our subscribers, clients and readers a very merry festive time over the winter break.
This is the last newsletter for 2018, the next one will be sent on Thursday 3rd January 2019.
We at The Wilkins Safety Group have had a great year this year. We have enlarged our office, added to our team, and signed up our first overseas client in Sterling and Wilson whose head office is in Mumbai, India.
Next year we are looking at introducing new services to our clients such as E-Learning, Webinars and supporting companies in achieving ISO 45001 Certification
We are also looking to extend the scope and appeal of the CPD Group
So we look forward to 2019 and all that it may bring.
We continually strive to send you relevant information on current health and safety legislation, we hope you find it useful and informative.
If you have any requests or would like to see any specific information or safety details highlighted in future editions, then do drop us an email.
Christmas is just around the corner.
The fairy lights are twinkling, and you've started your annual month-long mince pie marathon.
Christmas is a time when your home is likely to be full of people, and it's in the excitement of the season that accidents can easily happen. But one of the good things about Christmas is that there are typically more people around to supervise children and, with a little more care and forward planning, most accidents could be avoided. If you're lucky, that is.
But we mustn't forget all the wonderful people that will be working over the Christmas period to keep us safe, fit and well. So please raise a glass for Nurses, Doctors, Care home assistants, Police Officers, Firemen and anyone else who has to work over Christmas. Thank you.
The serious side
Follow these 12 safety tips to help prevent your festivities being cut short by a trip to casualty:
Make sure you buy children's gifts for the correct age group and from reputable sources that comply with standards (e.g. The Toys (Safety) Regulations 2011)
Remember to buy batteries for toys that need them – that way you won't be tempted to remove batteries from smoke alarms
Look out for small items that could pose a choking hazard to young children, including parts that have fallen off toys or from Christmas trees, button batteries and burst balloons
Keep decorations and cards away from fires and other heat sources such as light fittings. Don't leave burning candles unattended, make sure you put them out before going to bed and do not put candles on Christmas trees
If you have old Christmas lights, seriously consider buying new ones, which will meet much higher safety standards, keep the lights switched off until the Christmas tree is decorated, don't let children play with lights (some have swallowed the bulbs), and remember to switch off the lights when going out of the house or going to bed – This is why it's so important to check your Christmas lights – see our advice below
Remember, Christmas novelties are not toys, even if they resemble them, and they do not have to comply with toy safety regulations. Give careful thought to where you display them, for example, place them high up on Christmas trees where they are out of the reach of young hands
Give yourself enough time to prepare and cook Christmas dinner to avoid hot fat, boiling water and sharp knife accidents that come from rushing, and keep anyone not helping with dinner out of the kitchen. Wipe up any spills quickly
Have scissors handy to open packaging, so you're not tempted to use a knife, and have screwdrivers at the ready to assemble toys
Beware of trailing cables and wires in the rush to connect new gadgets and appliances, and always read instructions
Falls are the most common accidents so try to keep clutter to a minimum. Make sure stairs are well-lit and free from obstacles, especially if you have guests
Plan New Year fireworks parties well in advance and follow the Firework Safety Code
Do not drink and drive, and plan long journeys so you won't be driving tired.
Christmas Lights Safety
If you have old lights, seriously consider buying new ones which will meet much higher safety standards.
Please watch this short Video courtesy of the Fire Kills campaign
Buying
Look for safety marks e.g. BS Kitemark
Buy from a reputable store
Avoid buying second-hand unless you have them professionally checked first
New lights are transformed down to 24 volt for added safety, or they may be double insulated.
Checking
Never insert or remove bulbs when switched on
Inspect cables and bulbs for damage
Do not use lights which are damaged – dispose of them safely.
Using
Read and follow the manufacturer's instructions
Use an RCD (residual current device) for added protection against shock
Do not use the lights outdoors unless specifically made for such use
Don't run the cable under carpets or where it can be damaged
Keep lights clear of decorations and other flammable materials
Avoid cables becoming a tripping hazard
Use a stable support when hanging the lights
Don't leave the lights on when the room is empty. Remember to switch them off when you go to bed and when you go out of the house
Don't allow children to play with the lights.
Storing
Take care when dismantling and packing the lights not to damage them
Keep them safely stored away out of reach of children
Avoid damp or excessively hot conditions.
---
Taunton & Somerset CPD Group at The Exchange House Taunton
Please remember that we now run these CPD events at the Exchange House, 12 – 14 The Crescent, Taunton TA1 4EB on a fortnightly basis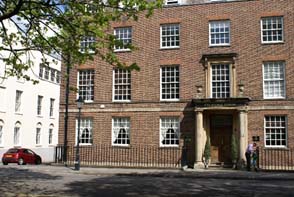 The next of the CPD events is listed below.
As previously requested, if you could let us know whether or not you can attend it would be greatly appreciated. Also, if you would like to give a talk, or know of somebody who would, please contact Jon at [email protected]
These CPD talks have now ended for 2018 with the next being in January 2019
Our next Seminar will be on Wednesday 16th January 2019. Could you please arrive by 12:30pm prompt.
Our speaker for this one is Anh Nguyen of Carlisle Construction Materials will talk about The art of waterproofing
If you haven't already booked your place, or if you are not on the CPD Seminar mailing list but would like to be please drop Jon an email and he will deal with your request.
As per our last one if you could let Jon know whether or not you can attend within 7 days of receipt of his email, it would be greatly appreciated.
Contact Details: [email protected] 07831 714199 or 01458 253682.
---
Closing times.
Over the festive break all our offices will be closed from 17.00 on 21st December 2018 to 0900 on 2nd January 2019 inclusive. 
However, as many of you know, Jon doesn't worry about holidays so please call us if needed on 01458 253682. This will be transferred to Jon's direct line. If he is out there will be an answerphone. Leave a message and he will get back to you.
---
Footnote from Jon Wilkins.
I personally would like to thank all our clients for their continuing custom over 2018. Recent years have been a very financially trying time for many companies and we at the Wilkins Safety Group Ltd. appreciate you continuing to utilise our services for systems and training.  You obviously appreciate the cost effectiveness of having an effective safety system in place, which reduces the chances of you falling foul of legislation and incurring costs and fines.
In 2019, perhaps you will see the benefit of getting ISO 45001 certification, try our E-Learning courses or attend a Webinar. Whatever you choose, I promise that we at Wilkins Safety Group Ltd. will endeavor to support your business throughout the year to the best of our ability.
I look forward to working with you for the foreseeable future. May I wish you well with a relaxing festive time and a prosperous 2019.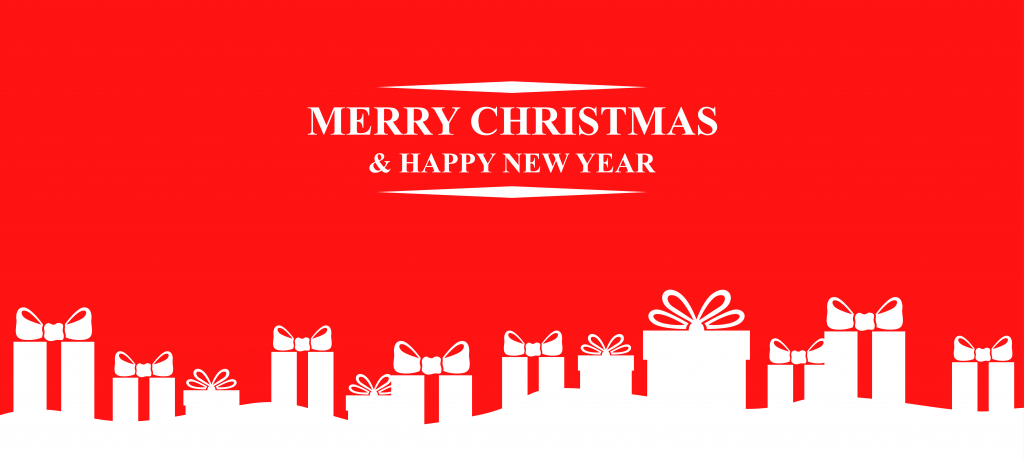 Jon
Jon Wilkins MSc AIIRSM CMaPS AMIOSH
Wilkins Safety Group Ltd.
---