Helping your business work well:
Two years ago, the HSE launched their "Helping Great Britain work well" campaign.  At the time we covered this in the newsletter but, on talking to people, it would see that many firms haven't taken things any further.
So, this week, I thought that I would look at it again and see what you can do to adopt the ideas in this strategy and, at least in your own business environment, keep building a 21st-century, world-class occupational health and safety system that will help your business work well.
---
This week's 2 recent HSE cases look at accidents where there was a lack of H&S management.
As ever, if you have a subject that you would like us to cover one week, please contact us by phone 01458 253682, email or via our Facebook page or by Twitter.
---
Helping Great Britain work well: A new health and safety system strategy
Key messages in helping your company work well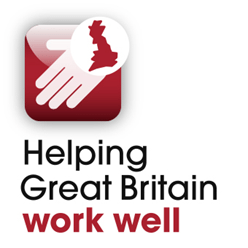 We can be proud of Great Britain's record on occupational health      and safety – it's one of the best in the world.
Getting risk management right is an enabler for innovation and growth, and is integral to business success, as well as the well-being of workers.
Everyone in the company needs to play their part and make your business work well. We all have a responsibility.
Six strategic themes
Acting together: Promoting broader ownership of health and safety in Great Britain.
Tackling ill health: Highlighting and tackling the costs of work-related ill health.
Managing risk well: Simplifying risk management and helping business to grow.
Supporting small employers: Giving SMEs simple advice so they know what they have to do.
Keeping pace with change: Anticipating and tackling new health and safety challenges.
Sharing our success: Promoting the benefits of Great Britain's world-class health and safety system.
The six themes are the basis for agreeing a collective way forward that will help Great Britain work well.
The themes have received widespread support across different sectors during the engagement process and provide a strong platform on which detailed delivery plans can be developed, in partnership with stakeholders.
The new strategy is built on a basic premise – by acting together in a supportive and encouraging environment, complemented by effective and proportionate regulation and risk management, the system can be greater than the sum of its parts. For HSE, the strategy also provides a clear direction on where resources should be targeted to greatest effect.
The result will be greater and wider ownership of the issues, with businesses able to enjoy the improved productivity that a strong health and safety culture will generate, while workers will be healthier and safer.
Acting together
Health and safety should not be a responsibility assigned to a particular individual or part of an organisation, but an integral part of everyone's role. There needs to be much broader ownership of the issues. This means engaging everyone who shares the responsibility for helping Great Britain work well, because they have a vital role in managing risk and preventing damage to individuals, businesses and the economy.
Across each nation, region or sector, we need collective ownership that best reflects local circumstances. The regulators will retain their key roles, providing targeted advice and guidance for key audience groups and taking enforcement action when and where necessary. Encouraging others to take ownership of health and safety will be critical in making this theme successful. This means everyone collaborating to reach those who may have been less engaged.
---
Tackling ill health
Work-related ill health is a problem for every section of society, with conditions ranging from cancer and other long-latency diseases, to stress and musculoskeletal disorders. Greater awareness of the harm, costs and preventability of work-related ill health should drive collective action to improve health outcomes.
This will require long-term and coordinated action across all sectors, bringing in additional partners such as the NHS and others to support the substantial behaviour change and awareness programmes that will be required.
A key element of this theme will be in earlier prevention, which is more cost-effective than trying to intervene when a person is suffering from more serious ill health. This will involve a greater focus on health issues at work, while continuing to ensure that maintaining standards around safety remains a priority.
---
Managing risk well
Successful organisations understand that sensible and proportionate risk management is integral to delivering their business. This approach supports growth, enables innovation and protects an organisation's most vital asset, its people. Positive outcomes can include reduced sickness absence, lower costs and a good reputation. Promoting this compelling business case should help even more businesses to make the most of the many benefits a good health and safety culture can bring.
Sharing examples of practice, supported by targeted, relevant advice and information will allow the system to set a common understanding of what proportionate health and safety looks like. Health and safety professionals have an important role to play. Helping businesses of all sizes get it right in an efficient and effective way will build trust and improve standards.
---
Supporting small employers
Reaching micro and small businesses can be difficult, but not impossible. Working together, much has already been done to help small businesses, but there are opportunities to work smarter. Already many large businesses and intermediaries have developed efficient supply chains and productive relationships by working with and supporting small businesses.
Many organisations also provide free help and support to SMEs outside their supply chains through cross-sector initiatives.
For SMEs, managing workplace risks shouldn't be complicated or costly. Making support available which is quick and easy for small businesses to understand, so that they can fulfil their obligations, remains a challenge for all sectors.
It will also be important to identify who the key influencers are for SMEs, working with them to raise awareness levels about the peer and expert support that is out there.
---
Keeping pace with change
Great Britain leads the world in anticipatin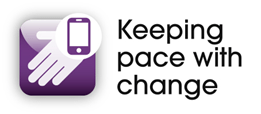 g and tackling the new health and safety challenges that come with social, economic and technological change.
This ability to horizon scan, when combined with the deep knowledge and unrivalled expertise of the system, means that anticipating new health and safety challenges is an area where Great Britain can play a leading role, for example through HSE's world-leading research capabilities. They are already being put to use helping Great Britain, as well as countries around the world, to improve health and safety, as well as better business outcomes.
To remain a world leader in risk management, Great Britain needs to develop high-quality capability, anticipating the workplace challenges of tomorrow and using the flexibility of our goalsetting approach to solve them in ways that enable innovation and the use of new technologies.
Tackling the problems of tomorrow today is a responsible investment that protects workers, enables new and different approaches and provides the new knowledge, skills and expertise Great Britain can share internationally.
---
Sharing our success

Everyone can take pride in Great Britain's world-class reputation for health and safety and promote its success at home and abroad. Creating a world-class system is a goal we can all unite around and benefit from as a source of inspiration and achievement, and can also be pleased to support.
This strategy has largely concerned itself with improving standards in Great Britain. But we should also look to share best practice and the latest thinking and innovation around the world. This can help influence health and safety systems overseas and make it easier for British businesses to expand into new markets and territories. The work can also bring commercial opportunities for selling British health and safety 'products' or consultancy.
---
Making it happen
Great Britain's health and safety record is the envy of much of the world. Building on a sound regulatory framework which has stood the test of time, the last five years have been guided by the Be part of the solution strategy. But as a number of factors have changed, including new technologies, social change and a renewed focus on occupational health, it is timely to look again at where the focus for the next five years needs to be.
The fundamentals remain:
strong and visible leadership;
collaboration and partnership, including genuine worker engagement;
directors, managers, supervisors and workers having the competence to identify and control the risks created by their work activities;
having public confidence in the safe running of high-hazard industries.
The focus of the strategy is to provide direction to the wider health and safety system for Great Britain and all those who are involved in, or interact, with it so that a much greater collective contribution to improving outcomes can be made. HSE is committed to playing its part to improve outcomes and deliver on its responsibilities as the independent regulator and prime mover in the system.
HSE will be there to support those efforts by capturing and promoting successful approaches and developing measures to track progress towards the delivery of the themes. The leadership from HSE will give others in the system the confidence to take more ownership.
If you need further information please call us on 01458 253682 or send us an email.
---
Taunton & Somerset CPD Group at The Exchange House Taunton
Please remember that we now run these CPD events at the Exchange House, 12 – 14 The Crescent, Taunton TA1 4EB.
The next of the CPD events is listed below.
As previously requested, if you could let us know whether or not you can attend it would be greatly appreciated. Also, if you would like to give a talk, or know of somebody who would, please contact Jon at [email protected]
Our next Seminar will be on 16th May 2018. Could you please arrive by 12:30pm prompt.
Our speaker for this one is David Holmes from Sika Limited with their recently updated RIBA approved CPD entitled "Roofing Solutions, Managing Risk for the Principal Designer".
If you haven't already booked your place, or if you are not on the CPD Seminar mailing list but would like to be please drop Jon an email and he will deal with your request.
As per our last one if you could let Jon know whether or not you can attend within 7 days of receipt of his email, it would be greatly appreciated.
Contact Details: [email protected], 07831 714199 or 01458 253682
---
FREE Health and Safety event
We are hosting a free to attend Health & Safety event on Thursday 14th June 2018 at the Taunton Racecourse, Orchard Portman, Taunton TA3 7BL.
This will cover ALL businesses in the morning and then mainly construction related businesses in the afternoon.
We will look at what you need to do to meet your legal requirements regarding Health and Safety and it will give you the opportunity to discuss your needs with members of our team, including Occupational Health & Safety Specialists, CDM Consultants, Asbestos Surveyor, COMAH Expert and our Fire Consultant.
There will be a couple of short talks in each session with a finger buffet lunch when you can talk to our team as well as network with other attendees.
Please note: Places are limited so book as soon as you can. For more information and to book your place call the Wilkins Safety Group Ltd on 01458 253682 or email us at [email protected]
---