Company fined following death of worker
A waste management company has today been sentenced after a 56-year-old man was fatally injured in a lorry runaway incident at a hospital in Plymouth.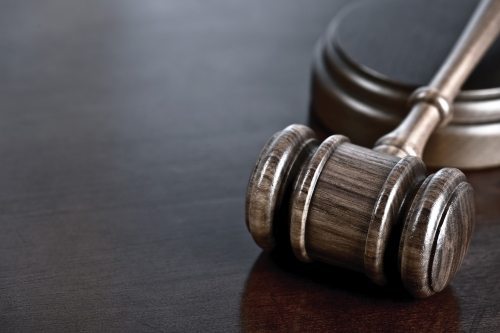 Plymouth Crown Court heard how, on 8 June 2015, at approximately 7am, Lee Jane, an employee of Viridor Waste Management Ltd, was working at Derriford Hospital, Plymouth.  Mr Jane had been using a lorry and trailer to remove skips of ash from the incinerator within the hospital premises. He had parked his lorry and trailer on a downward sloping road outside of the incinerator building.
Mr Jane was in the process of coupling the lorry to the skip trailer on this road when he lost control of the vehicle combination. He attempted to prevent the vehicle runaway, but was drawn under the trailer and tragically sustained fatal injuries. The runaway vehicles continued rolling downhill and collided with the hospital radio building.
An investigation by the Health and Safety Executive (HSE) established  the handbrake of the lorry had not been applied.  The investigation also found that there was no suitable and sufficient specific risk assessment to address the waste collection operation on site and in consequence the work had not been appropriately planned.
During the course of the trial, Viridor Waste Management Limited pleaded guilty to breaching Regulation 3(1)(a) of the Management of Health and Safety at Work Regulations 1999 in relation to the failure to conduct a suitable and sufficient risk assessment of the work being undertaken. The Company has been fined £237,500 and ordered to pay costs of £128,428.94.
Speaking after the hearing, HSE Inspector Georgina Speake said:
"This was a tragic death and Viridor Waste Management Ltd should have conducted a suitable and sufficient assessment of the risks posed by this operation.  In particular, the company failed to properly assess the suitability of the location which drivers were using for the skip collection operation.

"Both HSE and industry guidance suggest that tasks like this should be carried out on firm and level ground.  It is my view that there were level areas within the hospital grounds that the defendant should have identified and designated for the drivers to load the skips and couple the trailer.  The fact that the location chosen was on an incline heightened the need for careful risk assessment, and this was not done.

"Companies should be aware that HSE will not hesitate to take appropriate enforcement action against those that fall below the required standards."
---