Director and company sentenced after continuous failures to comply
A Swansea-based company and its owner have been sentenced after a number of safety failings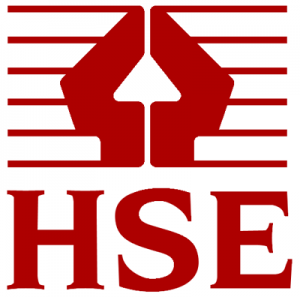 Swansea Crown Court heard that the Health and Safety Executive (HSE) was notified of a fire and explosions of used gas cylinders on 9 July 2013 at Crofty Point Metals Ltd's site in Swansea. This fire was as a result of deliberate arson and followed two previous similar incidents.
An investigation by HSE involved numerous visits to the site, for which Robert Michael Collis was the owner and the person ultimately responsible. These visits involved both verbal and written advice in relation to security fencing on-site to prevent persons getting onto the premise, maintenance of an excavator to ensure no persons were put at risk at the site, and safety inspections of lifting equipment on its skip vehicles used on the public highway. Inspectors also issued several enforcement notices to both the company and Robert Michael Collis over this three-year period to reduce the considerable risk to employees and members of the public.
A further visit on 7 December 2016 found the site was unattended with the gate left open and was full of waste and debris including loose gas cylinders. There was no clear area on-site to enable persons to walk around safely. The standards at the site were wholly inadequate and nothing significant had been done to comply with the law. No maintenance had been done to the excavator and no safety checks had been carried out on the lifting equipment on the skip vehicles.
Crofty Point Metals Ltd of Crofty Industrial Estate, Swansea pleaded guilty to breaching Sections 2 (1) and 3 (1) of the Health and Safety at Work Act 1974.
The company has been fined £15,000 for section 2 (1) breach and fined £15,000 for the Section 3 (1) breach. It was also ordered to pay £8,000 towards a total cost figure of £23,812.83.
Robert Michael Collis of Dyffryn Road, Swansea, pleaded guilty to Sections 2 (1), 3 (1) and 37 (1) of the Health and Safety at Work Act 1974. He was sentenced to eight months imprisonment in relation to these offences. A further four months was given in relation to environmental offences brought by Natural Resources Wales (NRW) with a previous suspended sentence also added to be served concurrently. Robert Michael Collis was also disqualified from being a director or manager of a company for 7 years.
Speaking after the hearing, HSE inspector Anne Marie Orrells said:
"As the national regulator for workplace health and safety, we believe firm but fair enforcement of the law is one of a number of ways in which we help Great Britain work well.

"Sadly, this case was among a minority of our investigations where we were met with a consistent wilful and flagrant disregard for the law, the environment, workers at Crofty Point Metals Ltd and members of the public by the company and Robert Michael Collis. HSE gave advice and guidance before progressing to enforcement yet most of the interventions we made were largely ignored."
---