London based firm fined after worker's death
Bus company Go Ahead London has been sentenced after worker was killed when he fell from a ladder.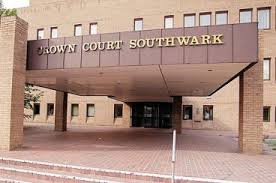 Southwark Crown Court heard on 26 May 2011 the worker was using a ladder to access the top of a fuel tank when he fell two and a half meters backwards, suffering fatal head injuries.
An investigation by the Health and Safety Executive (HSE) found the company did not implement and keep to their own procedures for managing contractors. As a result they failed to manage their contractors effectively and ensure that they conduct work in a safe manner.
Go Ahead London of 41-51 Grey Street, Newcastle Upon Tyne have been found guilty of section 3 (1) of the Health and Safety at Work Act 1974 and have been fined £600,000 and ordered to pay costs of £78,531.
Speaking after the hearing HSE inspector Neil Fry said:
"This is a tragic case which could have been entirely preventable; if the company had managed their contractors effectively then the worker would have returned home safely from work."
---