Can employers be found liable if an employee commits suicide?
This week I thought we should look at the other side of Health & Safety.

The issue of suicide is important to employers when the suicide relates to an employee, whether the act occurs in the workplace or not.
So the main article this week is asking you to "Can employers be found liable if an employee commits suicide?"
---
This week's 2 recent HSE cases also look at accidents that could and should have been avoided.
Fusilier Dean Griffiths, 21, whose partner was expecting their first child, received a fatal bullet wound to the neck on 14 September 2011 during a 'live' training exercise at Lydd Ranges military firing range in Kent.
As he walked over the unsafe roof the lead contractor fell through a skylight, falling 5.5m. He suffered serious injuries including a shattered pelvis, broken wrist, and a broken elbow
We hope you learn from the mistakes of others that are highlighted in our weekly newsletters and, as a result, do not have similar accidents at your workplace.
As ever, if you have a subject that you would like us to cover one week, please contact us by phone 01458 253682, email or via our Facebook page or by Twitter.
---
Can employers be found liable if an employee commits suicide?
As I have been highlighting over recent weeks, the Health and Safety Executive has listed occupational health as a priority in its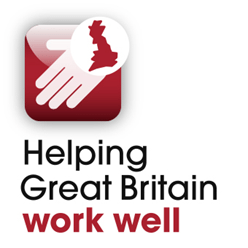 revised strategy for 2016: Helping Great Britain Work Well. The Health Committee has looked to employers and unions to provide evidence and input on the role they play in suicide prevention and promoting mental health at work.
How big is the problem?
England's Health Committee report an 8% increase in the suicide rate in males and reports that suicide is now the leading cause of death for men aged 15-49. It also reports a 14% increase in female suicide between 2013 and 2014
But how can this be linked to the employer?
When a suicide occurs, it will automatica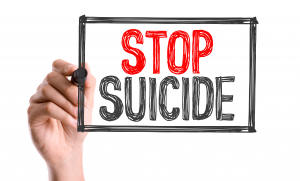 lly become the subject of an Inquest and the Coroner will be required to look into the circumstances that culminated in the deceased's decision to take his/her own life
So if, for example, the deceased's family have alleged that the suicide was due to the victim struggling with the undue pressures, unfair treatment or bullying at work, the Coroner will be duty bound to investigate. So the Coroner will doubtless call for evidence from the employer to prove that proper procedures were in place and implemented in respect of the deceased.
However, if an employee's suicide could be a 'reasonably foreseeable' consequence of stress and/or an underlying psychological condition, the employer could be found liable. This was the case in a recent case  CORR V IBC HoL 2008, where the decedent committed suicide as a result of severe depression resulting from physical injuries sustained from a workplace accident.
In this particular case Mr Corr was employed as a maintenance engineer at Ibc Vehicles Limited, a manufacturer of light commercial vehicles. On 22 June 1996, then aged almost 31, he was working on a prototype line of presses which produced panels for Vauxhall vehicles. He was working, with another, to remedy a fault on an automated arm with a sucker for lifting panels. The machine picked up a metal panel from the press, without warning, and moved it forcibly in Mr Corr's direction. He would have been decapitated had he not instinctively moved his head. He was struck to the right side of his head and most of his right ear was severed.
As a result of this ac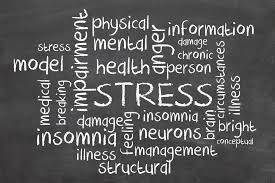 cident, Mr Corr underwent long and painful reconstructive surgery. He remained disfigured, suffered persistently from unsteadiness, mild tinnitus and severe headaches, and had difficulty in sleeping. He also suffered from post-traumatic stress disorder. He experienced severe flashbacks which caused his body to jolt, and suffered from nightmares. He drank more alcohol than before the accident and became bad-tempered
Also as a result of the accident, Mr Corr became depressed, a condition which worsened with the passage of time. He was referred to hospital for treatment for depression on 6 February 2002, and was admitted to hospital after taking an overdose of drugs on 18 February. He was assessed as being a significant suicide risk on 2 March 2002, and on 9 March it was noted that he had recurring thoughts of jumping from a high building. He was treated with electro-convulsive therapy. It was noted in his NHS care plan on 15 April that he felt life was not worth living and that he felt he was a burden to his family. On 20 May 2002 Mr Corr was examined by a clinical psychologist who noted that Mr Corr felt helpless and admitted to suicidal ideation. The psychologist diagnosed his condition as one of "severe anxiety and depression". On 23 May 2002, while suffering from an episode of severe depression, Mr Corr committed suicide by jumping from the top of a multi-storey car park in which he had parked his car some hours earlier. A note which he left behind graphically illustrates the depth of desperation to which he had been reduced.
Employers should therefore take note, as it could be found to have caused or contributed to the suicide by breaching the employer-employee duty of care.
So what should employers do?
Employers should set up policies to support their employees who are going through mental difficulties. This obviously means that they should promote the fact that they understand the problems of mental health and are willing to help employees who are struggling with such conditions. They should also set up measures at work to monitor the well-being of remote and vulnerable workers.
Although assumed, it is also important to ensure employees are treated fairly and transparently at all times to avoid potential causal links to a suicide.  In order to address the rise of suicide, the Health Committee referred to the extra billion pounds a year the NHS will receive to provide mental health support. It would be prudent for employers to encourage their employees to seek relief and take advantage of the resources available.
Work related stress
Well-designed, organised and managed work is good for us but when insufficient attention to job design, work organisation and management has taken place, it can result in Work related stress.
Work related stress develops because a person is unable to cope with the demands being placed on them. Stress, including work related stress, can be a significant cause of illness and is known to be linked with high levels of sickness absence, staff turnover and other issues such as more errors.
Stress can hit anyone at any level of the business and recent research shows that work related stress is widespread and is not confined to particular sectors, jobs or industries. That is why a population-wide approach is necessary to tackle it.
Definition of stress
HSE's formal definition of work related stress is:
"The adverse reaction people have to excessive pressures or other types of demand placed on them at work."
Stress is not an illness – it is a state. However, if stress becomes too excessive and prolonged, mental and physical illness may develop.
There is a difference between pressure and stress. Pressure can be positive and a motivating factor, and is often essential in a job. It can help us achieve our goals and perform better. Stress occurs when this pressure becomes excessive. Stress is a natural reaction to too much pressure.
If you need further information please call us on 01458 253682 or send us an email.
---
We are shortlisted for two awards up against large multi-national competition
The Wilkins Safety Group has again been shortlisted at The National CDM Awards. This year we have been shortlisted in two categories: 'Principal Designer of the Year' and 'CDM Consultancy of the Year'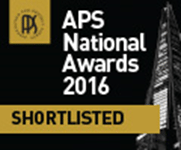 We are the only Health & Safety Consultants in Somerset to have been nominated since the awards began.
This year they are again up against strong completion such as:
Arcadis, who are a leading global Design & Consultancy firm employing 27,000 people over 70 countries
Capita Property and Infrastructure Limited for their works on Dover Western Docks Revival
The Waterman Group for their project on Siemens Hull Factory Fit Out Project.
The APS National CDM Awards are now in their ninth year.   They were started in 2008 to recognise, reward and share outstanding good practice in the Design and Construction Health and Safety Risk Management sector.
They are now the pre-eminent awards of their kind, helping to establish a benchmark of good practice to make the industry a safer and healthier place for all construction workers.
The Wilkins Safety Group was a finalist in last year's Association for Project Safety CDM Awards. When we were Highly Commended in the category Architectural Project of the Year' for our work on Dyrham Park near Bath
Jon Wilkins said:
"It is a real privilege to have been shortlisted two years in a row and especially this year to have been nominated and shortlisted for two awards".

"This year we are up against some large multinational companies, but I would like to think that our making it to this stage is because we like to provide a more personal service to our clients. Something that can often be missing with larger companies."

The Wilkins Safety Group is forever striving to offer our customers something over and above that which is expected from us. My growing team and I are pleased to work for clients including the NHS, National Trust, Churches and Schools about whom we feel so passionate. May I personally thank each and every person that took the time to nominate us".
Entries are submitted to the judges who are made up of an expert panel of industry figure-heads, including the Health and Safety Executive.  After the judges had come to a decision, the shortlist was announced.  The overall winner in each category will be announced at the award ceremony.
Why not join us at this prestigious industry event? It takes place on the evening of Thursday 27 October at the Radisson Blu Portman Hotel, 22 Portman Square, London, W1H 7BG.
It is a great night out for anyone within the design and construction health and safety risk management sector.  It promises to be a really exciting event too.  There will be fantastic food, entertainment and engaging speakers and is being hosted by Louise Minchin from the BBC Breakfast programme.
Find out more about the APS National CDM Awards and book your ticket