PAT – Portable appliance testing FAQs
We often get asked about the requirements for Portable Appliance Testing.
The overloading of sockets, using an incorrect size fuse, buying a cheap battery charger are all examples of actions that can cause fires started by electrical goods.
In addition to that, using a faulty electrical appliance can result in the user getting an electric shock which, in some cases, can prove to be fatal.
So, although it has been covered before, I thought it might be a good time to cover the topic again in this week's newsletter.
---
We also have 2 recent HSE cases for you to look at and learn from:
Michael Efthymiou, a self- employed gas engineer, carried out an unsafe installation of a gas combination boiler and flue at a domestic property in Crossfield Road, Clacton-on-Sea.
The tragic death of Mr Davies could easily have been avoided had the work been planned, managed and monitored effectively and simple and cost effective control measures put in place.
As ever, if you have a subject that you would like us to cover one week, please contact us by phone 01458 253682, email or via our Facebook page or by Twitter.
---
PAT – Portable appliance testing FAQs
There are many common myths about portable appliance testing (PAT) – find out the key facts about the inspection and testing of portable electrical equipment here;
What is portable appliance testing?
Portable appliance testing (PAT) is the term used to describe the examination of electrical appliances and equipment to ensure they are safe to use. Most electrical safety defects can be found by visual examination but some types of defect can only be found by testing. However, it is essential to understand that visual examination is an essential part of the process because some types of electrical safety defect can't be detected by testing alone.
A relatively brief user check (based upon simple training and perhaps assisted by the use of a brief checklist) can be a very useful part of any electrical maintenance regime. However, more formal visual inspection and testing by a competent person may also be required at appropriate intervals, depending upon the type of equipment and the environment in which it is used
I've been told that, by law, I must have my portable electrical appliances tested every year. Is this correct?
The Electricity at Work Regulations 1989 require that any electrical equipment that has the potential to cause injury is maintained in a safe condition. However, the Regulations do not specify what needs to be done, by whom or how frequently (i.e. they don't make inspection or testing of electrical appliances a legal requirement, nor do they make it a legal requirement to undertake this annually).
How frequently do I need to test my electrical appliances?
The frequency of inspection and testing depends upon the type of equipment and the environment it is used in. For example, a power tool used on a construction site should be examined more frequently than a lamp in a hotel bedroom. For guidance on suggested frequencies of inspection and testing, see: Maintaining portable and transportable electrical equipment.
Do I need to keep records of testing and should I label any appliances tested?
There is no legal requirement to label equipment that has been inspected or tested, nor is there a requirement to keep records of these activities. However, a record and/or labelling can be a useful management tool for monitoring and reviewing the effectiveness of the maintenance scheme – and to demonstrate that a scheme exists.
Do I need to test new equipment?
New equipment should be supplied in a safe condition and not require a formal portable appliance inspection or test. However, a simple visual check is recommended to verify the item is not damaged.
I have been told that I have to get an electrician to do portable appliance testing work. Is that correct?
The person doing testing work needs to be competent to do it. In many low-risk environments, a sensible (competent) member of staff can undertake visual inspections if they have enough knowledge and training. However, when undertaking combined inspection and testing, a greater level of knowledge and experience is needed, and the person will need:
the right equipment to do the tests

the ability to use this test equipment properly

the ability to properly understand the test results
I run a tool hire business? What do I need to do and are there additional responsibilities for the person hiring my tools?
It is strongly recommended that equipment suppliers formally inspect and test the equipment before each hire, in order to ensure it is safe to use. The person hiring the equipment should also take appropriate steps to ensure it remains safe to use throughout the hire period. The question 'What is portable appliance testing?' above gives guidance on what this will entail.
Is Portable Appliance Testing (PAT) compulsory?
No. The law simply requires an employer to ensure that their electrical equipment is maintained in order to prevent danger. It does not say how this should be done or how often. Employers should take a risk-based approach, considering the type of equipment and what it is being used for. If it is used regularly and moved a lot e.g. a floor cleaner or a kettle, testing (along with visual checks) can be an important part of an effective maintenance regime giving employers confidence that they are doing what is necessary to help them meet their legal duties. HSE provides guidance on how to maintain equipment including the use of PAT.
Selling safe second-hand electrical goods
Sellers of second-hand electrical goods are responsible for ensuring the goods meet legal safety requirements and sellers may be liable to pay compensation if they sell unsafe goods and they cause injury or damage. If the equipment you are selling complies with an acceptable standard – for example, a British/European Standard – it will normally meet safety requirements.
Distributors and retailers, including second-hand dealers and auctions, must only sell appliances that are correctly fitted with an approved plug with sleeved neutral and live pins and the correct fuse. Electric fires for use in the home must have a fireguard that meets British Standards, or the European equivalent.
If you sell second-hand electrical goods that are unsafe or incorrectly labelled and you haven't taken reasonable precautions to avoid this, you may be prosecuted.
Fire risk from cheap phone and laptop chargers
Trading standards officers in Wandsworth carried out an investigation recently. They visited 25 shops across the borough and have netted a haul of nearly 1,000 phone chargers and over 200 laptop computer chargers that are believed to be unsafe.
Among defects found by the investigators were:
Inadequate insulation between the input and output circuits.

Internal components not properly secured and poorly soldered – increasing the risk of loose wires which could cause fires or electric shocks.

Incorrect size and positioning of live and neutral pins in cheap plugs.
The council's consumer safety spokesman Cllr Jonathan Cook said:
"Our trading standards team have acted swiftly and decisively to protect residents from these dangerous chargers.

"These items may look like a bargain, but the sad fact is that their true cost could be far greater. Our message is to only buy from reputable retailers and don't be tempted to buy electrical items like this on the cheap.

"It also goes without saying that people should try and avoid leaving chargers like this unattended or leaving them on overnight while you're asleep."
If you need further information please call us on 01458 253682 or send us an email.
---
Training Courses
Our next batch of courses will start in September after the holiday period.
These will include:
Liability for Accidents and Ill Health at Work
CDM Regulations 2015 – An Awareness Course
SMSTS (Site Management Safety Training Scheme)
Asbestos Awareness
Treat Health the same as Safety
Manual Handling
First Aid
But remember we are still available for running 'In House' courses.
If you have any questions about these courses or any other training or would like us to run a particular course for you, call Jon Wilkins of the Wilkins Safety Group on 01458 253682 or email him.
We have got a Safety Awareness update 'In House' course booked for a local firm of Electricians in July and 2  'Mercury Spillage' courses, again 'In House' booked for the National Trust in September. So if you would like a bespoke course run at your place of work, why not contact us to see what we can do?
---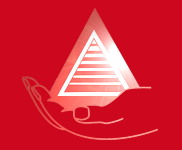 Your business is safer in our hands
---