We have been shortlisted for two awards this year.
I am pleased to announce that The Wilkins Safety Group have been shortlisted for two awards at this year's APS National CDM Awards 2016.
We care shortlisted for "Principal Designer of the Year " and "Consultancy of the Year" The Competition is strong in both categories and we look forward to the final announcement in October.
The winners of each category will be announced at the prestigious Awards Ceremony in the evening of 27th October. This year it is at the Radisson Blu Portman Hotel in London, and promises to be bigger and better than ever.
---
This week's 2 recent HSE cases look at accidents that should never have happened.
An Essex school has been fined after poorly-planned and managed refurbishment and maintenance activities exposed school staff and others to asbestos.
Workers' health was put at risk from exposure to styrene for a period of 22 months, even after the company had been made aware of the actions it needed to take.
As ever, if you have a subject that you would like us to cover one week, please contact us by phone 01458 253682, email, or via our Facebook page or by Twitter.
---
Accidents in the Workplace – Employers at fault?
Media coverage of health and safety accidents in the Workplace would have you believe two untruths:
There is no such thing as a genuine, unpreventable accident, and
Employers are at fault for all workplace-related incidents and accidents.
However genuine unforeseeable accidents really do happen from time to time, and employers are not always at fault for problems that occur at work.
Employees have responsibilities too
Although the main burden of responsibility for health and safety lies with the employer, every single employee has their part to play. According to the Health and Safety Executive (HSE) there are five key duties that each of your workers needs to carry out.
1. To maintain personal safety
From the moment your employees arrive at work they are responsible for using their own common sense and training to maintain their personal safety (Section 7 of The Health & Safety at Work Etc. Act 1974). But sadly too many operatives forget this and take stupid risks, (see the photo above). Equally important is the obligation to protect the welfare of their colleagues and the general public.
Obviously your employees need to have been properly trained to ensure they can do their jobs safely. This will include the relevant safety training dependent on their duties, as well as regular reminders in the form of tool-box talks, risk assessments and method statements. But after that they shoulder much of the responsibility for working safely within the guidelines you set.
2. To help you meet obligations
As a responsible employer you should already be aware of your company's health and safety obligations and have instituted programs and plans to ensure you meet them. These plans will of course involve your employees who will need to do their part to ensure equipment and conditions are safe.
If you look at this photo you will see a dangerous untidy site.
It is the Employer's duty to ensure the working area is safe to work in and that people are able to enter and leave safely. However it is the employees and self-employed that have created this mess.
Failure to carry out these duties could result in an accident for which they, the employees, will be at fault.
3. To follow instructions
Your employees and any sub-contractors or self-employed, are duty bound to follow any instructions and training that your business has provided to improve health and safety. As a responsible employer you will have written your risk assessments and method statements. From these you will have issued your instructions and made your workforce aware of the known dangers and of the safety procedures in place to keep them safe as long as they follow them.
If employees and/or sub-contractors fail to follow instructions, they could be personally liable for any injuries or harm caused by their actions – even if they are the injured party! See the first case in this week's newsletter – Building sub-contractor's safety neglect led to his own injuries
4. To warn of dangers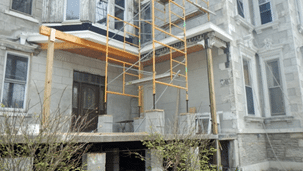 In the event that one of your employees identifies a situation that presents an immediate health and safety risk, they are duty-bound to report it to their line manager or your company's responsible person. This then allows you to re-assess any risk and implement measures that prevent accidents.
Employees need to be reminded of this responsibility, and your business should encourage workers to come forward whenever they spot a problem.
Do you have a user friendly system that enables your employees to report any hazards or risks that they may see in confidence? If you do, why not tell others about it by starting a conversation on our Facebook page.
5. To warn of failings
Very similar to the responsibility to report dangers, employees also have a duty to make you aware of failings in your current health and safety provisions. This means that employees need to understand current provisions and always stay alert for ways by they can be improved.
Again your employees need to be empowered to give feedback whenever necessary. Also, if your employees have been able to give their input into your method statements and safety procedures, they are more likely to follow them and, of course, they cannot claim ignorance if they don't.
And now it's your turn
How does your business make employees aware of their health and safety responsibilities?
Do you have any good tips to share?
Let us know either by commenting on our Facebook page or send us an email.
---
Another new member of staff joining Wilkins Safety Group
We are pleased to announce that we are taking on another new member of staff. Donald Murray is a qualified CISRS Advanced Scaffold Inspector and is here to run our Scaffold Inspection service. He is also able to offer a Safety Netting Inspection  Service and scaffold training courses.
Donald Murray
Don is a Qualified CISRS Advanced Scaffold Inspector and Safety Netting Inspector.
Having been a Scaffold Inspector/Co-ordinator for over 10 years working predominantly in Tata Steelworks, Port Talbot, Don gained experience of all kinds of Scaffold Inspection in an industrial environment.
He has also worked in the commercial sector on projects in the South of England and have also gained invaluable experience of Scaffold Inspection in Eire on a project for Irish Rail.
Don has also attained the IOSH Managing Health & Safety Qualification
If you wish to have your scaffolds inspected or you require scaffold inspection training, then please contact us on 01458 253682 for more information.
---
Training Courses
Our next batch of courses will start in September after the holiday period.
These will include:
Liability for Accidents and Ill Health at Work
CDM Regulations 2015 – An Awareness Course
SMSTS (Site Management Safety Training Scheme)
Asbestos Awareness
Treat Health the same as Safety
Manual Handling
First Aid
But remember we are still available for running 'In House' courses.
If you have any questions about these courses or any other training or would like us to run a particular course for you, call Jon Wilkins of the Wilkins Safety Group on 01458 253682 or email him.
We have got a Safety Awareness update 'In House' course booked for a local firm of Electricians in July and 2  'Mercury Spillage' courses, again 'In House' booked for the National Trust in September. So if you would like a bespoke course run at your place of work, why not contact us to see what we can do?
---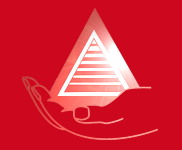 Your Business is Safer in our Hands
---