So the nation has decided that we are to leave the EU.  Already I have been hearing questions and comments
about how this will change or otherwise, the Health and Safety at work.
So I thought that I should try and explain what is likely to happen and point out a few facts that some people seem to have forgotten or not taken into account.
---
This week's 2 recent HSE cases look at accidents that should never have happened.
Tomas Suchy, 22, was helping to clear up a fallen stack of frozen fish boxes in one of the cold store areas when there was another fall of stock which struck him. He received multiple and severe injuries which proved fatal
The farm worker, aged 17, from Shap, Cumbria, was trapped underneath an overturned quad bike for an hour with a wound that later needed 17 stiches.
As ever, if you have a subject that you would like us to cover one week, please contact us by phone 01458 253682, email or via our Facebook page or by Twitter
---
The impact of Brexit on health and safety.
Last Thursday the nation chose to leave the EU. Not the outcome I voted for but you would expect that as I, as somebody pointed out, have a vested interest (given my work as a health & safety consultant) in preserving the status quo: So of course it was logical for me to vote for UK to stay in the EU.
But am I disheartened or upset by the result? No because I really do not think that things will change very much and I'll explain why.
The Health and Safety at Work Etc.Act 1974
The parent act that governs health and safety at work is The Health and Safety at Work Etc. Act 1974 (HASAWA). This was on our Statutes (Primary Legislation) 29 years before the modern European Union was founded in 2003. Our previous health and safety legislation, the first Factories Act was introduced in 1802 – 202 years before the EU.
This piece of legislation lays out the employer's responsibilities for health and safety. Employers have a 'duty of care' over the health, safety and welfare of their staff in the workplace.
The Act specifies the duties that employers have to their staff, to customers and members of the public whilst in the working environment. This health and safety law also states that employees have their own responsibility for keeping themselves and others safe, for example they must follow the guidance in the health and safety training they are provided.
The Health and Safety at Work Etc. Act 1974, put simply, tells you that you must get it right…
Managing Health and Safety
Under the HASAWA there is a layer of Secondary Legislation known as Statutory Instruments. These are in effect guidance regulations which detail the steps you should take to control or manage the health and safety in particular situations.
Health and safety law requires management to use its common sense in looking what the risks are and identifying what could be done to tackle them. In 1999 the responsibilities of management were clarified in The Management of Health and Safety at Work Regulations (MHSW). A risk assessment is the main requirement of employers, and those with 5 or more staff have to record the findings. The risk assessment required by law should be very straightforward in a typical office environment. It does, however, become a more complicated affair where there are serious hazards present which threaten the health and safety of employers, such as those on an oil rig, a chemical plant or a nuclear power station.
And in Construction we have The Construction (Design & Management) Regulations (CDM) which explain the steps needed to manage health and safety to do with construction projects. So these Management Regulations tell you to get it right…by managing challenges…
Then we have numerous Regulations For example the Control of Substances Hazardous to Health Regulations (COSHH) that deal with the use of chemicals, dusts etc. Or The Control of Noise at Work Regulations to protect peoples hearing or The Manual Handling Regulations to ensure that workers do not damage themselves through lifting too much or incorrectly. So these regulations tell you to get it right, by managing challenges…to the right level of detail.
Those risks are the same with or without EU legislation. It seems to me to be fairly logical that we would have identified and legislated for those risks anyway.
If there is an accident at your place of work or if the HSE or Local Authorities visit and find you that you are not managing health and safety as well as you should, they can prosecute you under the Health and Safety at Work Etc Act 1974. They do not need the secondary legislation to be there to prosecute you for a failure in your duty of care.
Burdensome or world class regulatory environment?
I was in discussion with an Architect a few weeks ago and his perception was that the EU just generates a load of Burdensome health and safety regulations that stop the smaller businesses from making any money. So I am sure he voted to leave.
Regarding his comment that it brings in loads of regulations; A 2010 Parliamentary report suggested that from 1997 to 2009 6.8% of primary legislation (Statutes) and 14.1% of secondary legislation (Statutory Instruments) had a role in implementing EU obligations. At face value that doesn't seem a great deal. What percentage of this was health and safety legislation, I don't know. But I wouldn't exactly call this Loads!
Is it Burdensome? I don't see the UK regulatory environment for health and safety as being 'Burdensome'. What I do see is a mature, logical, world class regulatory environment: Yes it is not without its faults, but it provides structure and guidance for complying with the law.
So, if we would have arrived at the same point without EU intervention, and now we have EU regulation transposed into UK law, we have set an expectation that people will return home healthy and injury free from a day's work, and that work and workplaces will meet certain conditions, it seems unlikely health and safety legislation will change.
So what do the Institution of Occupational Safety and Health and Institute of Environmental Management & Assessment say?
IOSH on Brexit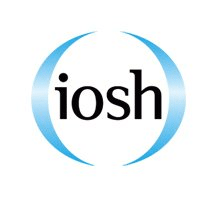 The UK health and safety system must remain, post-Brexit, the head of policy and public affairs at IOSH has said.
Richard Jones said:
"Post-Brexit, the UK now has less influence over EU law. Now we're exiting, it's vital the UK continues to apply our successful risk-based health and safety system, which includes laws from EU directives, because it's been found to be fit for purpose by several independent reviews and is respected and imitated across the world.

"IOSH will continue to promote agreed international standards and to defend against any erosion of health and safety protections.

"As UK organisations will want to continue to trade with Europe, it will be in everyone's interest to maintain the status quo.

"The UK has already helped to influence sound foundations for European health and safety and beyond and our expertise will continue to be sought and valued."
IEMA on Brexit
Martin Baxter, IEMA's Chief Policy Advisor, said:
"The referendum vote in favour of the UK leaving the EU raises significant questions for businesses, professionals and the wider public on environmental protection policy.

In the lead-up to the referendum, IEMA members were overwhelmingly of the view that being a member of the EU is good for business and good for the environment.  There was a real concern that environment and climate policy risked being watered down if the vote was to leave.  Environment and sustainability professionals will now look to the future with some sense of uncertainty.

It is therefore essential that the government gives a commitment that, in negotiating the terms of the UK's exit from the EU, an equivalent or enhanced level of environmental protection and climate policy will be implemented here in the UK.

In establishing the UK's future direction, Government must develop progressive policies for the UK to transition to a low carbon, resource efficient and sustainable economy which delivers real social value over the long-term.  It must seize the opportunity to accelerate the transformational change needed to meet long-term sustainability challenges and provide a much-needed boost to UK jobs and productivity.

An immediate test of the Government's commitment to environment and sustainability lies in the adoption of the UK's Fifth Carbon Budget.  We urge the Government to adopt the independent Committee on Climate Change recommendation for a 57% emissions reduction, giving a clear and positive signal of its long-term environmental commitment.

IEMA is committed to providing leadership and support to ensure that environment and sustainability are placed at the heart of decision making and that policies are in place to develop a sustainable economy for the future."
So to finish
Great Britain has got an international reputation for reducing work-related injuries, and the best health and safety records in Europe. Although there was a perceived burden of EU regulation and "excessive red tape", I think that it is likely that the UK's 'gold standard' will remain.
Around 90% of these laws would have existed without the EU, so Brexit is unlikely to change anything significant soon.
Although the government would ultimately be able to remove laws from the statute books, existing legislation would need to stay in place at least for the two-year renegotiation period for the terms of the UK's relationship with Europe.
There are, possibly, potential impacts on areas such as human rights and food safety.  Changes to the Working Time Directive could also have an impact on levels of workplace stress, and I don't think that the Trade Unions would let this happen. While the curtailment of free movement could further exacerbate staff and skills shortages in construction and other sectors, I don't really see this as a future route for businesses even when we are fully out of the EU.
Is there any subject you would like covered in this newsletter? Please contact us by phone 01458 253682, or email.
---
Training Courses
Our next batch of courses will start in September after the holiday period- These will Include:
Liability for Accidents and Ill Health at Work
CDM Regulations 2015 – An Awareness Course
SMSTS (Site Management Safety Training Scheme)
Asbestos Awareness
Treat Health the same as Safety
Manual Handling
First Aid
But remember we are still available for running "In House" courses.
If you have any questions about these courses or any other training or would like us to run a particular course for you, call Jon Wilkins of the Wilkins Safety Group on 01458 253682 or email him.
---