CDM 2015 – One year in
The Construction (Design & Management) Regulations 2015 became law one year ago this week. On 6th April 2015 they replaced the previous 2007 regulations and yet I am still being asked questions about these changes by people such as Architects, Engineers and the smaller domestic builders.
So this week I thought it might be useful if I looked at these regulations from the viewpoint of each duty holder which will hopefully answer your questions.
These regulations will affect all of us, directly or indirectly. Even if you're not a contractor or an architect, at some stage, your office, factory or other building will need to be repaired, restored or refurbished; and at the end of its life, it will be demolished, almost certainly to be replaced by another. Of course these regulations now also apply to works you have carried out on your home be it a redecoration, an extension or a new dream home, the regulations apply.
If you require any further help on these, or on a subject not included, please feel free to contact me on 01458 253682, email or via our Facebook page or by Twitter.
---
This week's recent HSE cases are looking at two accidents that shouldn't have happened
---
What you need to do as the client under the new regulations?
Under CDM 2015, the client is a key duty holder and has a vital role in making sure the work is properly resourced and carried out by suitably competent and experienced people. So exactly what does the role entail and what are the key responsibilities you take on when you become a client?
Am I a Client?
In CDM 2015, you are a client if you are anyone (individual or organisation) for whom a project is carried out.
'Project' means 'a project which includes (or is intended to include) construction work'. The project includes all planning, design, management or other work up until the end of the construction phase.
'Construction work'has a very broad meaning that includes constructing, altering, converting, fitting out, upkeep, maintaining, redecorating, de-commissioning, demolishing or dismantling any structure.
'Structure' includes all buildings.
The HSE guidance on CDM 2015 recognises that most clients will not be experts in the construction process and hence they are not required to take an active role in managing the work.
However, as a client you are required to make suitable arrangements for managing the project, so as to secure health, safety and welfare.
The HSE says that, to be 'suitable', these arrangements must be proportionate to the size of the project and the risks involved. It follows from this that a large, complex and high-risk project will require more than small-scale, simple, low-risk work. This needs some care, however, as work can be small-scale and still high-risk – for example, mending a leaking roof.
The appointments you must make and the information you must provide
If there is more than one contractor, it's the client's job to appoint both a Principal Contractor and a Principal Designer. So what does that involve and what other action you must take?
You must make these appointments in writing, as soon as you can and certainly before the construction phase of the project begins. Under Regulation 2 of CDM 2015, 'construction phase' means when you have construction trades (demolition, excavation, erection, etc.) working on site, but it excludes site survey and any pre-construction archaeological investigations.
If, as the client, you fail to appoint people/organisations to act in the various duty holder roles, you are assumed to take on these roles yourself. Unless you are solely a domestic client; then these duties are passed to the first desiogner you appointed and the main builder carrying out the works
Under Regulation 8 of CDM 2015, a client who appoints a contractor or a designer must take reasonable steps to check they have the skills, knowledge, experience and (where they are an organisation) the organisational capability to carry out the proposed work safely and with minimal risk to health. The guidance covers two points here that were not mentioned in the CDM 2007 ACoP and Guidance. One is the use of standardised pre-qualification questionnaires as set out in the Publicly Available Specification (PAS) 91 (2013) 'Construction related procurement – prequalification questionnaires'. The other is pre-qualification assessment by third parties such as members of the Safety Schemes in Procurement Forum (SSIP). Both these methods are put forward as suggestions; they are not they only way to carry out competence checks, nor are they mandatory.
Your duty to notify
The duty to notify the project now sits with you as the client, not with the CDMC as in CDM 2007. The notification form (F10) has been changed to reflect that the CDMC has been replaced by the Principal Designer role, and the notification criteria have been changed slightly but in all other respects the procedure remains the same.
The HSE recommends clients produce a project brief, spelling out: the main function and operational requirements of the finished project; how the project is expected to be managed, including its health and safety risks; a realistic time frame and budget; and other relevant matters, such as establishing design direction and a single point of contact in the client's organisation.
The Notification thresholds are:
Regulation 6 Notification
A project is notifiable if the construction work on a construction site is scheduled to —
(a) last longer than 30 working days and have more than 20 workers working simultaneously at any point in the project;
or
(b) exceed 500 person days.
As in CDM 2007, if a project starts off as non-notifiable, but its scope then changes so that it becomes notifiable (for example, you add new work that lengthens the project duration or increases the numbers on site), you should then notify as soon as possible.
Your duty to provide pre-construction information.
As a client, the main duty to provide 'pre-construction information' to designers and contractors sits with you.
Where there will be more than one contractor, you'll appoint a Principal Designer who can help here.
Appendix 2 of the Guidance defines this as 'information about the project that is already in the client's possession or which is reasonably obtainable by or on behalf of the client'. Examples include existing site drawings, findings of surveys (for example, details of any asbestos or underground cables present) and any health and safety file generated by a previous CDM project.
The HSE sees pre-construction information as more than just initial information that is passed on by the client at the start; instead it should be added to as the design develops.
Once complete it should cover these points:
Key details of the project, such as the client brief and key dates of the construction phase.
Information about the planning and management of the project, for example, the resources and time being allocated to each stage of the project and the arrangements to ensure there is co-operation between duty holders and that the work is coordinated.
The hazards of the site, including design and construction hazards and how they will be addressed.
Relevant information from any existing health and safety file.
Your duty to ensure there's a safety plan before work starts
As the client you must ensure a construction phase plan has been produced before the construction phase begins (before site work starts). The duty to write the plan though lies with the Principal Contractor, or (if only one contractor is involved) the contractor. See the contractor section in next week's newsletter for what the plan should cover.
CDM Duty holder summary of your main duties – Client
Make suitable arrangements for managing a project. For example, appoint other duty holders and allocate sufficient time and resources.
Notify the project if it's required.
Ensure relevant information is prepared and provided to other duty holders, the Principal Designer and Principal Contractor carry out their duties and that welfare facilities are provided.
How to fulfil your role as the Designer under CDM 2015
Architects, engineers and other designers have key responsibilities under CDM. They need to make sure the building or structure meets the needs of its end users, but they also must ensure it can be erected and maintained safely. Read on to discover the key issues you as a designer must address.
Am I a Designer or the Principal Designer?
Anyone who makes design decisions about a building or other structure is potentially a designer under CDM 2015.
Specifically, a designer is someone who, in the 'course or furtherance of a business, prepares or modifies a design or arranges for, or instructs, any person under their control to do so'. CDM defines 'design' as 'drawings, design details, specifications and bills of quantities' as well as the supporting calculations. The design includes for products and systems that will be installed as part of the project. You are the Principal Designer if the client appoints you as such for a specific project.
As in CDM 2007, as a designer you are required to design out risks wherever possible. You must consider not only those involved in construction, but the end users of buildings and structures as well as those who will have to maintain, repair and eventually demolish what you have designed.
Where risks remain, you should ensure these are reduced as far as possible and highlight these to the client. But you should not see this as an alternative to designing out risk where that's possible.
Designers should not take on work for which they are not competent; also, they have a duty to co-operate with other duty holders so that they can fulfil their duties in turn.
The Principal Designer
This is a new role under CDM 2015 and replaces the CDMC.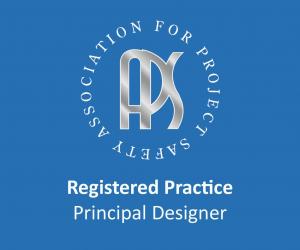 The Principal Designer is appointed by the client where the project involves more than one contractor. The Wilkins Safety Group are Registered Principal Designers
The duties are set out in Regulations 11 and 12. This means you must 'plan, manage and monitor the pre-construction phase and coordinate matters relating to health and safety to ensure that, so far as is reasonably practicable, the project is carried out without risks to health or safety'.
It's vital to note the wording during the preconstruction phase. Once site work actually starts, the prime responsibility shifts to the Principal Contractor. A key part of the role is to provide information to contractors to form the basis of the construction phase plans which they are in turn required to write.
Duty to prepare the health and safety file
Under Regulation 12 of CDM 2015, the Principal Designer has the main duty to compile the Health and Safety File for the client. What this should include is at your discretion as Principal Designer, but you should certainly cover the following where they apply to the project:
The File is key information that's left with the client at the end of the project. It should be of great help to anyone subsequently carrying out construction work on the premises and indeed it would form part of the pre-construction information the client would need to provide at that time.
Health and safety file: 8 key topics you should include
A brief description of the work carried out.
Any hazards that have not been eliminated through the design and construction processes, and how they have been addressed (e.g. surveys or other information concerning asbestos or contaminated land).
Key structural principles (e.g. bracing, sources of substantial stored energy – including pre- or post- tensioned members) and safe working loads for floors and roofs.
Hazardous materials used (e.g. lead paints).
Information regarding the removal or dismantling of installed plant and equipment.
Health and safety information about equipment provided for cleaning or maintaining the structure.
The nature, location and markings of significant services, including underground cables, gas supply equipment and fire-fighting services.
Information and as-built drawings of the building, its plant and equipment (e.g. the means of safe access to and from service voids and to fire doors).
CDM duty holder summary of your main duties – Principal Designer
Plan, manage, monitor and coordinate health and safety in the pre-construction phase of a project. This includes identifying, eliminating or controlling foreseeable risks and ensuring other designers carry out their duties.
Prepare and provide relevant information to other duty holders.
Liaise with the Principal Contractor to help in the planning, management, monitoring and coordination of the construction phase.
CDM duty holder summary of your main duties – Designer
When preparing or modifying designs, eliminate, reduce or control foreseeable risks that may arise during the construction and the maintenance/use of the building once it is built.
Provide information to other members of the project team to help them fulfil their duties.
So what contractors must do to meet CDM 2015?
Once work starts on a site, it's the contractors who take on the main responsibility for managing the work so that it's done safely and without risks to health.  Find out how this key role is affected by CDM 2015 and the extra duties you take on if you act as Principal Contractor.
Am I a Contractor or the Principal Contractor?
Under CDM 2015, you are a contractor if your business is to carry out, manage or control construction work. You could be an individual, a sole trader, a self-employed worker, a partnership or a company. You are the Principal Contractor if the client appoints you as such.
What you must do as a Contractor?
As a contractor, you have three clear obligations under CDM 2015:
you must, plan, manage and monitor construction work under your control so that it is carried out without risks to health and safety;
for projects involving more than one contractor, you must coordinate your activities with others in the project team, and in particular, comply with directions given to you by the Principal Designer or Principal Contractor;
where there is no Principal Contractor you must prepare the construction phase health and safety plan). In this case, you are also responsible for other matters that would normally fall to the Principal Contractor.
As a vital part of your role, you must ensure an appropriate  level of supervision and recognise some workers will require closer attention: for example, where they are young, inexperienced, or new to an activity.
Principal Contractor: extra duties
As Principal Contractor, you must coordinate the construction phase of a project; this includes liaising with the Client and Principal Designer as well as organising co-operation between contractors and coordinating their work. This is likely to include
setting the site safety rules.
The duty to prepare the construction phase plan also sits with you.
You must ensure suitable site induction training is provided;
take reasonable steps to keep the site secure by preventing unauthorised access;
and consult/engage with the site workers so as to secure their health and safety.
You must also make sure site welfare facilities are provided.
The detailed health and safety requirements of CDM
CDM 2007 contained requirements relating to specific hazards such as work involving demolition, in excavations and near electrical installations. These duties are restated in CDM 2015. If you compare Part 4 of CDM 2015 (Regulations 16_35) with Part 4 of CDM 2007 (Regulations 25_44), you'll see that some of the requirements have been put more clearly and in gender-neutral language, but the topics covered and the precautions required are the same.
Finally, don't forget that not everything you need to comply with is contained within CDM. Ther are also other key issues that are covered by their own specific regulations.
Lifting Operations and Lifting Equipment Regulations
Control of Asbestos Regulations
Control of Substances Hazardous to Health
Working at Height Regulations
Personal Protective Equipment at Work Regulations
Do address these hazards as well as those mentioned in CDM 2015.
To find out more why not come to one of our highly acclaimed CDM 2015 courses on 12th and 18th April – see below for details
---
Training
We are running new courses again in 2016 and the dates and details of the latest courses are listed below they are:
Re-qualification First Aid at Work
CDM Regulations 2015 – For the Smaller Builder
Asbestos Awareness
CDM Regulations 2015 – An Awareness Course
But remember we are still available for running "In House" courses and we have now also added a new training service for our customers.
---
The first of our courses are:
Re-qualification First Aid at Work
This First Aid at Work Refresher course is designed for anyone who has previously completed the 3 day First Aid at Work qualification and needs to renew their skill-set and certification. This refresher lasts 2 days and secures the delegates' qualification for a further 3 years before the course will need to be retaken.
Updated to cover the control of catastrophic bleeding
SYLLABUS
Course introduction.
Legal compliance.
Managing incidents.
Examining a casualty.
Conscious/unconscious casualties.
Treating a casualty.
Further emergency action.
General common illnesses.
Basic life support.
First aid kits/equipment.
Recording/reporting injuries.
Course Duration:  2 Days
COURSE REF                                DATE(s)                            LOCATION
WSG. RFAW. 1601                    14th & 15th April 2016                6 Amor Place, Taunton, Somerset TA1 4SG
The all-inclusive rate of

£165.00 + vat

per delegate will be payable at the time of booking.
Your staff can attend three months before the expiry date on their certificate and still retain the month of expiry on their new certificate.
They must renew no later than 28 days after their expiry date.
---
CDM Regulations 2015 – For the Smaller Builder
Course Objective
The Construction (Design and Management) Regulations 2015 (CDM 2015) come into force on the 6th of April 2015, and will apply to all construction projects in the UK incl. Domestic projects
This CDM 2015 awareness training course has been developed to provide smaller builders and tradesmen, especially those who haven't dealt with CDM before, with an understanding of their role and responsibilities under CDM 2015.
Seminar Outline
Overview of the Industry accident rate
The Legal framework
Enforcement
Risk Assessment
CDM 2015 and the duty holders: Client, PD, Designers
Principal Contractors duties
Contractors duties
Construction Phase Plan
Site Safety Management
Benefits of Attending
This course give an overview of the requirements for smaller builders and domestic clients and how the regulations apply to all construction projects from minor repairs and decorating works through to building a new house for a domestic client.
Course Duration: 1/2 day   09:00 Hrs  to 12:30 Hrs
COURSE REF                                DATE(s)                                                LOCATION
CDM-SB-1601                                                   Tuesday 12th April 2016                         Taunton Racecourse, TA3 7BL
Fee: £80 to include Course notes, Coffee on arrival & mid-morning refreshments and a Certificate of Training   (Fee subject to VAT)
A free lunch is also included if you book this course along with the Asbestos Awareness course below.
---
ASBESTOS AWARENESS – Half-Day Course
Course Objective – Training /CPD Certificate issued 
Asbestos awareness training is essential for employees whose work holds the potential to expose them to asbestos. The Control of Asbestos Regulations 2012 puts a requirement on employers to ensure that their staff have undergone suitable asbestos awareness training so that they are aware of the potential dangers they may face and also the procedures they must follow in the event they are working in the vicinity of asbestos containing materials (ACMs)
Who Is This Course Suitable For?
The main groups of workers that are deemed to be at risk from asbestos exposure and therefore the groups' most requiring asbestos awareness training are as follows:
General Maintenance Staff.
Electricians, Plumbers & Gas Fitters. Painters & Decorators.
Construction & Demolition Workers. Joiners and Plasterers.
Computing & Telecommunications Engineers.
Heating & Ventilation Engineers.
Roofers.
Architects & Building Surveyors
Fire & Burglar Alarm Installers
Syllabus
Asbestos- a  history of use
What is Asbestos
Amosite (Brown) – Chrysotile (White) – Crocidolite (Blue)
Asbestos Containing Product Examples
Asbestos Properties and the hidden legacy of asbestos
Control of Asbestos Regs and Requirements
Exactly who is at risk
Action to take on discovery and Survey and Recording
Course Duration: ½ day – 13:30 Hrs to 16:30Hrs
COURSE REF                                DATE(s)                         LOCATION
ASBESTA 1601                                        Tuesday 12th April 2016           Taunton Racecourse, TA3 7BL
Fee: £65 to include Course notes, Coffee/Tea on arrival & mid-morning refreshments, CPD Certificate of Training (Fee subject to VAT)
---
CDM Regulations 2015 – An Awareness Course
Course Objective  Training /CPD and APS Certificates
The Construction (Design and Management) Regulations 2015 (CDM 2015) come into force on the 6th of April 2015, and will apply to all construction projects in the UK incl. Domestic projects.
This CDM 2015 awareness training course has been developed to provide all duty holders with an understanding of their role and responsibilities under CDM 2015.
Seminar Outline
Introduction to CDM 2015
Notification
Client Duties and Domestic Clients
Principal Designer Duties
Principal Contractor Duties
Designer Duties
Contractor Duties
CDM Documentation
Benefits of Attending
These courses give an overview of the requirements for Clients, Principal Designers, Principal Contractors, Contractors, Designers and Workers, and how the regulations apply to construction projects.
An individual who successfully completes this CDM2015 Awareness Course may claim points towards membership of the Association for Project Safety – APS
Course Duration: 1 day
COURSE REF                                DATE(s)                                                LOCATION
CDM2015 1601                                                Monday 18th April 2016                            Taunton Racecourse, TA3 7BL
Fee: £170 to include Course notes, mid-morning & afternoon refreshments, Finger buffet lunch, a Certificate of Training and APS Certificate   (Fee subject to VAT)
If you have any questions about these courses or any other training or would like us to run a particular course for you, call Jon Wilkins of the Wilkins Safety Group on 01458 253682 or email him.
---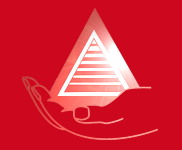 Your business is safer in our hands
---