Sentencing guidelines: health and safety as a corporate priority.
This week's article looks at the long awaited Sentencing Council's guidelines for health and safety offences which was published on 3 November 2015 and will came into effect on 1 February 2016.
These guidelines will require the courts to look closer at the offender's behavior at the time of the offence along with their financial position.
If you didn't before, directors and company owners must ensure that Health and Safety is at the top of their agenda.
---
This week's 2 recent HSE cases look at accidents where there as a lack of H&S management.
The bagging machine had a hole cut in the interlocked guards to allow larger bags of salad out of the machine on a conveyor.
An employee of Weller Scaffolding accessed the roof which was constructed of asbestos cement with intermittent roof lights, when he fell through one of the roof lights.
As ever, if you have a subject that you would like us to cover one week, please contact us by phone 01458 253682, email or via our Facebook page or by Twitter.
---
Sentencing guidelines: health and safety as a corporate priority
These guidelines that have been given to the courts came into effect at the start of this month. They spell bad news for companies that do not give health and safety the priority and resources that it requires.
Increasing fines
These guidelines signals a continuation of the recent trend for increasing fines for health and safety failings and, as with sentencing for environmental offences, makes it plain that there will be a far more stringent analysis of offending behaviour and the financial position of the offender.
Emphasis is placed on the risk or likelihood of harm with fines intended to have a "real economic impact". Significantly, whether "the fine will have the effect of putting the offender out of business will be relevant"; and "in some bad cases this may be an acceptable consequence".
So what approach will the courts take in calculating the significant fines?
What is clear is that organisations will be required to submit detailed financial information including:
Turnover figures,
Pre-tax profit,
Director remuneration,
Pension provision,
Assets and
Debt exposure for the past three years (including where appropriate that of any associated organisation, which may lead to an examination of any group structure).
Failure to produce required financial information, or the production of insufficient or unreliable financial information is likely to attract an adverse reaction. The court will form its own conclusions from the circumstances and information available, including that the offender is able to pay any fine.
Of course this will indubitably lead to lengthy sentencing hearings in court, because the stakes are high, which will also end up with the offending party facing larger costs.
It should also be noted that organisations facing substantial fines for such offences may also have to report such matters in their annual accounts with inevitable reputational damage as a consequence.
Potential imprisonment
The cost which is perhaps of greater personal significance for directors and senior managers is the prospect of an unlimited fine or a custodial sentence if they are found guilty of the consent, connivance or neglect in the commission of the offence by the company. The thresholds for custodial sentences for individuals would suggest a far greater likelihood of imprisonment for the most serious breaches.
The prospect of very substantial fines on conviction for health and safety offences, coupled with the potential for custodial sentences for involved officers, has led some to question the future role of corporate manslaughter prosecutions.
Convictions for corporate manslaughter demand a number of evidential hurdles to be satisfied to secure a conviction. By contrast, health and safety offences are far easier to prosecute. If real impact can be achieved via prosecution, conviction and sentencing for such breaches, prosecutors may be more inclined to take that route.
Two things, in particular, that your board of directors need to consider as a result of these guidelines are:
The requirement for a proactive, coordinated and fully supported approach to health and safety is crucial. The guidelines make it clear that persistent offenders or those who adopt a cowboy approach to health and safety will face harsher fines, while single offenders with an otherwise exemplary record with an enthusiastic, forward thinking and structured approach to compliance which is fully endorsed from the top down, are likely to be dealt with in a more lenient manner, although the fine must still be large enough to be a punishment and deterrent.
The message is clear – regulatory authorities expect health and safety to remain a key corporate priority. Directors must ensure that it is at the top of their agenda.
If you would like any further help or support, please please contact us by phone 01458 253682 or email.
---
Training
We shall be running new courses again in 2016 and the dates and details of forthcoming courses will be published here each week.
But remember we are still available for running "In House" courses and we have now also added a new training service for our customers.
Site Manager Safety Training Scheme
(Part of Construction Skills "Site Safety Plus" Suite of Courses)
We have formed an association with a local company TQ Excel who are one of the UK's leading providers of accredited training to the highways sector of the construction industry.
AS a result of this we can now offer the SMSTS (Site Management Safety Training Scheme)
The Site Management Safety Training Scheme forms part of the Construction Skills (CITB) Site Safety Plus range of courses which are highly regarded within the construction industry.
The 5 day training course is aimed at site managers wishing to develop a more in depth legal, moral and social understanding of their role and also teaches delegates how to manage on-site health and safety in accordance with current legislation.
We also offer the 2 day SSSTS Training Course (Site Supervisor Safety Training Scheme) which is a 2 day course aimed at those with on-site supervisory responsibilities.
We also can now offer NRSWA courses.
These qualifications are for those involved in the Excavation and Re-instatement of the highway and are specified under the New Roads and Street Works Act 1991. They are a legal requirement for "statutory undertakers" (i.e. Utility Contractors) and for those working under "section 50 licenses" (Drainage works etc).
Where works are subject to the Act there must be a minimum of 1 qualified operative on every site that is qualified for the operations being carried out and there must be a Supervisor available to visit the site at least on a daily basis.
The qualifications are also often specified by client organisations and local authorities when appointing contractors for works involving excavation or reinstatement of the highway for other purposes.
---
The first of our courses are:
Site Manager Safety Training Scheme (Part of Construction Skills "Site Safety Plus" Suite of Courses)
Target Audience
Site managers, agents and persons who are, or are about to be, responsible for planning, organising, monitoring, controlling or administering groups of staff and workforce.
Aims & Objectives
To help site managers, agents and supervisors to:
Manage health & safety on site in accordance with urrent legal provisions, and within the context of their management or supervisory role
Develop an understanding of responsibilities and accountability for site health, safety and welfare
Recognise that a safe site is efficient, economical and productive
Delegates will, at the end of the training, be aware of and able to:
Implement all health, safety, welfare and environmental legislation which affects them during their work
Implement new guidance and industry best practice
State their duties and responsibilities with regards to health, safety, welfare and the environment
Course Notes / Assessment / Certification
Candidates will be issued a copy of GE700/16 – Site Safety Simplified and the course study notes.
Candidates will be assessed through 3 Core Exercises and an end of course examination.
Certificates are issued by Construction Skills and are valid for 5 years.
This 5 day Course will be held at The Oaktree, Bristol Road, Edithmead, Highbridge, Somerset TA9 4HA (14th – 16th March inc and 22nd & 23rd  March 2016).
The all-inclusive rate of £495.00 + vat per delegate will be payable at the time of booking.
---
Re-qualification First Aid at Work
This First Aid at Work Refresher course is designed for anyone who has previously completed the 3 day First Aid at Work qualification and needs to renew their skill-set and certification. This refresher lasts 2 days and secures the delegates' qualification for a further 3 years before the course will need to be retaken.
Updated to cover the control of catastrophic bleeding
SYLLABUS
Course introduction.
Legal compliance.
Managing incidents.
Examining a casualty.
Conscious/unconscious casualties.
Treating a casualty.
Further emergency action.
General common illnesses.
Basic life support.
First aid kits/equipment.
Recording/reporting injuries.
Course Duration:  2 Days
COURSE REF                                DATE(s)                            LOCATION
WSG. RFAW. 1601                    14th & 15th April 2016                6 Amor Place, Taunton, Somerset TA3 7BL
Fee: £240 to include All paperwork, book, pen, etc and light lunch. AED training (Fee subject to VAT)
The all-inclusive rate of £240.00 + vat per delegate will be payable at the time of booking.
Your staff can attend three months before the expiry date on their certificate and still retain the month of expiry on their new certificate.
They must renew no later than 28 days after their expiry date.
---
Dates for other courses will follow soon
If you have any questions about these courses or any other training or would like us to run a particular course for you, call Jon Wilkins of the Wilkins Safety Group on 01458 253682 or email him.
---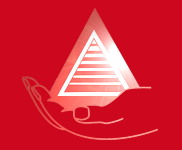 Your business is safer in our hands
---