Welcome to 2016
We at the Wilkins Safety Group would like to wish you all a happy, prosperous and, above all, a safe New Year.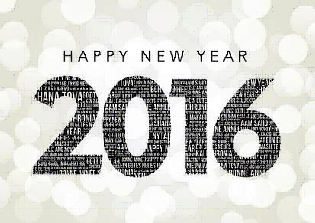 In our forthcoming newsletters we shall endeavour to keep you up to date with legislative changes, updates and titbits from the world of health and
Like previous years we will keep it informative and relevant and not inundate you with unnecessary advertisements or sales pitches from other companies.
We will keep you informed of upcoming training courses and services available from us. We will also keep you abreast of the latest HSE cases which we hope make you think about your business and what you can do to improve things.
What we would like from you – is feedback on any various topics you would like featured in the newsletters, or feedback on any health and safety situations you might have experienced within your own organisation – serious, funny or silly.
As an organisation we look forward to working with you during this forthcoming year to assist in ensuring you and your company attains compliance with health and safety legislation, then maintaining that compliance.
---
This week's 2 recent HSE cases look at accidents in which the victims suffered serious injuries.
Forty eight workers had to be re-housed into safer sleeping accommodation. At the time of the inspection approximately 120 men were working across the site.
John Altoft, 29, from Scunthorpe was killed when he fell to his death after being struck by falling debris inside an industrial tower
As ever, if you have a subject that you would like us to cover one week, please contact us by phone 01458 253682, email, or via our Facebook page or by Twitter.
---
Are you ready for 2016.
Planning for 2016
Now is the time to set your goals for your health and safety department in 2016 and review what did and didn't happen 2015.
Providing an overview of your year, and creating goals for your department in 2016 is an essential part to any health and safety role.
We at Wilkins Safety Group can help you to ensure you're setting goals that are achievable, and identifying areas for development in your team.
Health & Safety Toolkit
To try and add continued help we have developed a Health and Safety Toolkit
This Health and Safety Toolkit will enable you to keep your company up to date and in line with the many Health and Safety regulations currently being enforced in the UK.
This valuable collection of documents has been divided into categories to ensure you can quickly and easily find the file you need to safeguard your business.
These categories are:
COSHH
Fire
First Aid
Health and Safety Essentials
Health and Safety Law
Manual Handling
Office Safety & DSE
RIDDOR
Work at Height
If you need any help with any of these areas or want any template documents, then please call us to discuss your needs. We intend to expand our range over the year.
But even more than that, you are also expected to train employees on the Health and Safety that they need to carry out their job properly and safely. Please see our leaflet section on the site
---
Training Courses
We shall be running new courses again in 2016 and the dates and details of forthcoming courses will be published here each week.
But remember we are still available for running "In House" courses and we have now also added a new training service for our customers.
Site Manager Safety Training Scheme
(Part of Construction Skills "Site Safety Plus" Suite of Courses)
We have formed an association with a local company TQ Excel who are one of the UK's leading providers of accredited training to the highways sector of the construction industry.
As a result of this we can now offer the SMSTS (Site Management Safety Training Scheme).
The Site Management Safety Training Scheme forms part of the Construction Skills (CITB) Site Safety Plus range of courses which are highly regarded within the construction industry.
The 5 day training course is aimed at site managers wishing to develop a more in depth legal, moral and social understanding of their role and also teaches delegates how to manage on-site health and safety in accordance with current legislation.
We also offer the 2 day SSSTS Training Course (Site Supervisor Safety Training Scheme) which is a 2 day course aimed at those with on-site supervisory responsibilities.
We also can now offer NRSWA courses.
These qualifications are for those involved in the Excavation and Re-instatement of the highway and are specified under the New Roads and Street Works Act 1991. They are a legal requirement for "statutory undertakers" (i.e. Utility Contractors) and for those working under "section 50 licenses" (Drainage works etc).
Where works are subject to the Act there must be a minimum of 1 qualified operative on every site that is qualified for the operations being carried out and there must be a Supervisor available to visit the site at least on a daily basis.
The qualifications are also often specified by client organisations and local authorities when appointing contractors for works involving excavation or reinstatement of the highway for other purposes.
The first of these courses is the SMSTS (Site Management Safety Training Scheme)
Start Date: Monday, 18 January 2016
Finish Date: Friday, 22 January 2016
Location: Somerset
Cost £495 + VAT
If you have any questions about these courses or any other training or would like us to run a particular course for you, call Jon Wilkins of the Wilkins Safety Group on 01458 253682 or email him.
---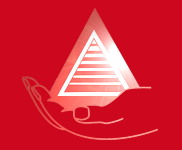 Your business is safer in our hands
---