Solihull Christmas lights switch-on cancelled over health and safety fears.
Story & Photo from ITV News
Solihull will not be having an official Christmas lights switch-on this year because of health and safety fears, it's been revealed.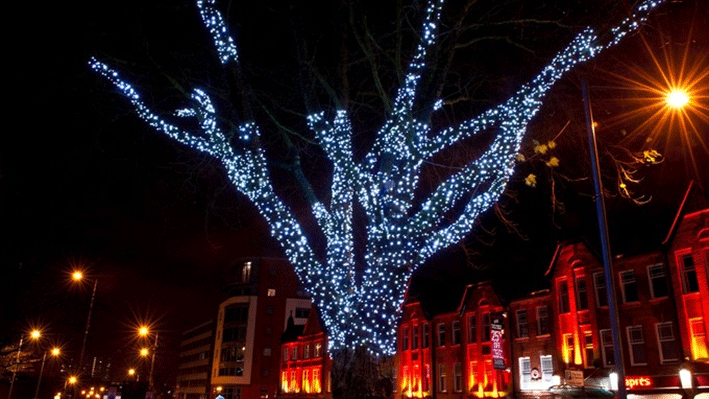 Organisers say huge crowds expected in the town for the festive event would make it difficult to stage a traditional countdown and switch-on ceremony.
The lights will still be on display in the town.
But local councillors have criticised the decision not to stage an official launch ceremony for the lights, labelling the decision as 'stepping away from tradition.'
The annual festive events are organised by Solihull BID (Business Improvement District), who say they are still planning a 'spectacular' Christmas for the town.
Councillor Tony Dicicco, cabinet member for environment, housing and regeneration – 
"We had to make some choices."

"We have decided not to have a formal switch-on this year because of all the other things going on. It would be difficult with crowding issues and we wanted to concentrate our efforts on the Christmas market."

"There will be two trees in the High Street and the lights will go on around about November 28."
Melanie Palmer, executive director of Solihull BID – 
"The safety of visitors to the town centre is our absolute priority and the decision was taken to focus on a variety of ongoing events throughout Christmas, such as the free Mr Frosty's Snow Garden, market stalls and carol singers."
The town centre has hosted Christmas lights switch-on events for many years, involving local celebrities, charities, dance and theatre groups.
Councillors have criticised the decision, saying that the ceremony should go ahead.
Councillor Debbie Evans  
"If Solihull has all of these great attractions, then all the more reason to have someone turn on the lights."

"It is what people expect and look forward to. All they need is a small stage, surely they can find somewhere to stage it?"
---