Health and Safety made simple
Only last week I had somebody say to me "It's all very well for you to talk about health & Safety, but it is far too complicated and I haven't got the time to deal with it". 
Managing health and safety doesn't have to be complicated, costly or time consuming.
For many businesses, all that's required is a basic series of practical tasks that protect people from harm and at the same time protect the future success and the growth of your business. So this week I will take you through the steps and help you make sure you have done what you need to – and no more.
---
This week's 2 recent HSE cases also look at accidents that could and should have been avoided.
A man sustained serious, life-changing injuries, after suffering burns to his body and throat, the 41-year-old man is unable to work and is now registered disabled.
Mr Dunn then compounded his offences by ignoring repeated concerns raised with him by the home-owners that they could smell gas.
As ever, if you have a subject that you would like us to cover one week, please contact us by phone 01458 253682, email or via our Facebook page  or by Twitter.
---
Health and Safety made Simple
In gen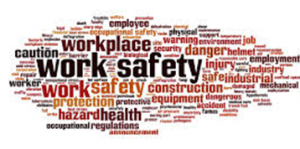 eral, health and safety laws apply to all businesses. As an employer, or a self-employed person, you are responsible for health and safety in your business. Health and safety laws are there to protect you, your employees and the public from workplace dangers.
The approach you take should be proportionate to the size of your business and the nature of your business activity. For most small, low-risk businesses the steps you need to take are straightforward. If you have fewer than five employees you don't have to write down your risk assessment or your health and safety policy.
You need to ensure that you have the right help
As an employer, you must appoint someone competent to help you meet your health and safety duties. A competent person is someone with the necessary skills, knowledge and experience to manage health and safety.
If you run a low-risk business, health and safety is something you can manage without needing to buy in expert help. Here you could appoint yourself as a competent person or one or more of your workers.
However, if you are not confident of your ability to manage all health and safety in-house, or if you are a higher-risk business, you may need some external help or advice.
Write a health and safety policy for your business
Describing how you will manage health and safety in your business will let your staff and others know about your commitment to health and safety. This will be your health and safety policy. It should clearly say who does what, when and how.
If you have fewer than five employees you don't have to write down your health and safety policy.
The policy does not need to be complicated or time-consuming. It comes in three sections:
General Statement – This is meant to show your commitment to providing your workforce with a safe and healthy place of work
Organisation – This section explains the make-up of the company and details the responsibility towards health and safety, of everybody in the company from the Owner/MD down to the most junior worker. Nobody should be able to say

"I didn't know I was responsible for that"

.
Arrangements – This section is the real crux of the policy and spells out how you, as an organisation, expect your staff to meet standards and what controls or procedures to follow. For example: Your policy on Drink and Drugs is… What is your policy regarding noise at work, hazardous substances or driving company vehicles? Again nobody who works for you should be able to say

"I didn't know that I was supposed to do that"
But remember: A policy will only be effective if you and your staff follow it and review it regularly.
Control the risks in your business
You must control the health and safety risks in your workplace. To do this you need to think about what, in your business, might cause harm to people and decide whether you are taking reasonable steps to prevent that harm.
This is known as a risk assessment. You are probably already taking steps to protect your employees, but your risk assessment will tell you whether you have covered all you need to.
A risk assessment is not about creating huge amounts of paperwork, but rather about identifying sensible measures to control the risks in your workplace. You all do risk assessments many times a day; for example before you pull out of your drive in your car or before you walk across the road. So it isn't difficult.
You should record your significant findings, but there is no need to record everyday risks. Keep it simple and focus on controls. If you have fewer than five employees you don't have to write anything down. Although if you do write your assessment down, you have it to refer to when you employ somebody else at a later date, thereby ensuring you don't forget to tell them something.
The law does not expect you to remove all risks, but to protect people by putting in place measures to control those risks, so far as reasonably practicable. Your risk assessment need only include what you could reasonably be expected to know – you are not expected to anticipate unforeseeable risks.
How do I assess the risks in my workplace?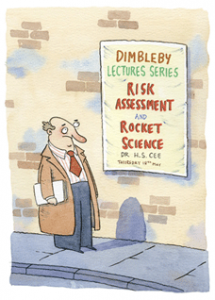 A good starting point is to walk around your workplace and look for any hazards (things that may cause harm).
Then think about the risk, which is the chance, high or low, of somebody being harmed by a hazard, and how serious the harm could be.
Think about how accidents could happen and who might be harmed. Ask your employees what they think the hazards are, as they may notice things that are not obvious to you and may have some good ideas on how to control the risks.
Concentrate on the real risks – those that are most likely to cause harm. Consider the measures you are already taking to control the risks and ask if you have covered all you need to do.
Once you have identified the risks and what you need to do to control them, you should put the appropriate measures in place.
Then record your significant findings. Any paperwork you produce should help you to manage the risks in your business and tell people what they need to know. For most people this does not need to be a big exercise – just note the main points down about the significant risks and what you concluded.
Few workplaces stay the same and sooner or later you will bring in new equipment, substances or procedures that could lead to new hazards. It makes sense to review your risk assessment on a regular basis. If anything significant changes, check your risk assessment and update it.
Consult your employees
You have to consult all your employees on health and safety. This does not need to be complicated. You can do this by listening and talking to them about:
health and safety and the work they do;
how risks are controlled;
the best ways of providing information and training.
Consultation is a two-way process, allowing staff to raise concerns and influence decisions on the management of health and safety.
Your employees are often the best people to understand risks in the workplace and involving them in making decisions shows them that you take their health and safety seriously.
In a very small business, you might choose to consult your employees directly. Alternatively, you might consult through a health and safety representative, chosen by your employees or selected by a trade union. As an employer, you cannot decide who will be the representative.
Provide training and information
Everyone who works for you needs to know how to work safely and without risks to health. You must provide clear instructions and information, and adequate training, for your employees.
Consider how much training is necessary. A proportionate approach is needed, for example a low-risk business would not need lengthy technical training. Providing simple information or instructions is likely to be sufficient.
Don't forget contractors and self-employed people who may be working for you and make sure everyone has the right level of information on:
hazards and risks they may face, if any;
measures in place to deal with those hazards and risks, if necessary;
how to follow any emergency procedures.
When you provide training, ask your employees what they think about it, to make sure it's relevant and effective. Keeping training records will help you to identify when refresher training might be needed.
The information and training you provide should be in a form that is easy to understand. Everyone working for you should know what they are expected to do.
Health and safety training should take place during working hours and it must not be paid for by employees. We at The Wilkins Safety Group regularly run training courses and we are able to help you with your training needs. Our effective training can often be done 'in-house'.
Provide the right workplace facilities
You must provide the right workplace facilities for everyone in your workplace, including people with disabilities. However, this doesn't have to be complicated or time-consuming.
Basic things you need to consider are outlined below.
Welfare facilities
For your employees' well-being you need to provide:
toilets and hand basins, with soap and towels or a hand-dryer;

drinking water;

a place to store clothing (and somewhere to change if special clothing is worn for work);

somewhere to rest and eat meals.
Health issues
To have a healthy working environment, make sure there is:
good ventilation – a supply of fresh, clean air drawn from outside or a ventilation system;

a reasonable working temperature (usually at least 16 ºC, or 13 ºC for strenuous work, unless other laws require lower temperatures);

lighting suitable for the work being carried out;

enough room space and suitable workstations and seating;

a clean workplace with appropriate waste containers.
Safety issues
To keep your workplace safe you must:
properly maintain your premises and work equipment;

keep floors and traffic routes free from obstruction;

have windows that can be opened and also cleaned safely;

make sure that any transparent (e.g. glass) doors or walls are protected or made of safety material.
Make arrangements for first aid, accidents and ill health
First aid
You must have first-aid arrangements in your workplace.
You are responsible for making sure your employees receive immediate attention if they are taken ill or are injured at work. Accidents and illness can happen at any time and first aid can save lives and prevent minor injuries from becoming major ones.
Your arrangements will depend on the particular circumstances in your workplace and you need to assess what your first-aid needs are. As a minimum, you must have:
a suitably stocked first-aid box;

an appointed person to take charge of first-aid arrangements;

information for all employees giving details of first-aid arrangements.
You might decide that you need a first-aider. This is someone who has been trained by a competent first-aid training provider.
Accidents and ill health
Under health and safety law, you must report and keep a record of certain injuries, incidents and cases of work-related disease.
Some injuries or incidents must be reported to the HSE under the Reporting of Injuries, Diseases and Dangerous Occurrences Regulations (RIDDOR).
Keeping records will help you to identify patterns of accidents and injuries, and will help when completing your risk assessment. Your insurance company may also want to see your records if there is a work-related claim.
Display the health and safety law poster
If you employ anyone, you must display the health and safety law poster, or provide each worker with a copy of the equivalent pocket card. You must display the poster where your workers can easily read it.
The poster outlines British health and safety laws and includes a straightforward list that tells workers what they and their employers need to do.
You can also add details of any employee safety representatives or health and safety contacts if you wish to do so. But there is NO LEGAL REQUIREMENT to enter this information
Get insurance for your business
If your business has employees you will probably need employers' liability insurance.
If an employee is injured or becomes ill as a result of the work they do for you, they can claim compensation from you. Meeting your health and safety duties is easier than you think. As long as you have taken reasonable steps to prevent accidents or harm to your employees (and the injury or illness was caused after 1 October 2013), you shouldn't have to pay compensation.
However, if a court finds you are liable, employers' liability insurance will help you to pay any compensation for your employees' injuries or illness.
Only a few businesses are not required to have employers' liability insurance. If you have no employees, or are a family business and all employees are closely related to you, you may not need it.
Keep your business up to date
Following news and events in your industry will help you keep your health and safety policies and risk assessments up to date. You can access Health & Safety News in the way that suits you best including, of course, by reading this weekly newsletter.
Where can you go for help?
We've organised our website to help you to find what's relevant to you.
We are also available on the phone or by email.
If you would like further help on this topic or if you have any topic you would like us to cover in this newsletter  please contact us by phone 01458 253682 or email.
---
Training Courses
CDM Regulations 2015 – For the Smaller Builder
Course Objective
The Construction (Design and Management) Regulations 2015 (CDM 2015) come into force on the 6th of April 2015, and will apply to all construction projects in the UK incl. Domestic projects
This CDM 2015 awareness training course has been developed to provide smaller builders and tradesmen, especially those who haven't dealt with CDM before, with an understanding of their role and responsibilities under CDM 2015.
Seminar Outline
Overview of the Industry accident rate
The Legal framework
Enforcement
Risk Assessment
CDM 2015 and the duty holders: Client, PD, Designers
Principal Contractors duties
Contractors duties
Construction Phase Plan
Site Safety Management
Benefits of Attending
This course give an overview of the requirements for smaller builders and domestic clients and how the regulations apply to all construction projects from minor repairs and decorating works through to building a new house for a domestic client.
Course Duration: 1/2 day – Morning   09.30 – 12.30
COURSE REF                                DATE(s)                                                LOCATION
CDM2015 1509                                        Tuesday 10th November 2015                                                 Taunton Racecourse
Fee: £80 to include Course notes, Coffee on arrival & mid-morning refreshments and a Certificate of Training   (Fee subject to VAT)
If this course is booked together with the Asbestos Awareness course below – A free lunch will be provided.
---
ASBESTOS AWARENESS – Half-Day Course
Course Objective – Training /CPD Certificate issued
Asbestos awareness training is essential for employees whose work holds the potential to expose them to asbestos. The Control of Asbestos Regulations 2012 puts a requirement on employers to ensure that their staff have undergone suitable asbestos awareness training so that they are aware of the potential dangers they may face and also the procedures they must follow in the event they are working in the vicinity of asbestos containing materials (ACMs)
Who Is This Course Suitable For?
The main groups of workers that are deemed to be at risk from asbestos exposure and therefore the groups most requiring asbestos awareness training are as follows:
General Maintenance Staff.
Electricians, Plumbers & Gas Fitters. Painters & Decorators.
Construction & Demolition Workers. Joiners and Plasterers.
Computing & Telecommunications Engineers.
Heating & Ventilation Engineers.
Roofers.
Architects & Building Surveyors
Fire & Burglar Alarm Installers
Syllabus
Asbestos- a  history of use
What is Asbestos
Amosite (Brown) – Chrysotile (White) – Crocidolite (Blue)
Asbestos Containing Product Examples
Asbestos Properties and the hidden legacy of asbestos
Control of Asbestos Regs and Requirements
Exactly who is at risk
Action to take on discovery and Survey and Recording
Course Duration: ½ day – Afternoon 13.30 – 16.30
COURSE REF                                DATE(s)                         LOCATION
ASBESTA 1504                                  Tuesday 10th November 2015                  Taunton Racecourse,
Fee: £65 to include Course notes, Coffee/Tea on arrival & mid-morning refreshments, CPD Certificate of Training (Fee subject to VAT)
---
Treating Health like Safety – 1/2 day course
Course Objective – Training  and CPD Certificate issued
This 1/2 day course looks at the health risks associated with industry, especially construction. It considers the health risks and looks at steps you can take to improve the health of your workforce and of your business
Seminar Outline
Industry background
Getting the message
Your duties as employer
Employees Duties
Health risks that can be easily controlled
Expectations of the HSE
The way forward
Benefits of Attending
This course will give you the guidance needed to improve the health and wellbeing of your workforce and to keep your company compliant. The HSE treats non-compliance with health issues very seriously and intends to list companies that do not comply on a public register and this could affect your reputation.
Course Duration: 1/2 day – Morning   09.30 – 12.30
COURSE REF                                DATE(s)                                                        LOCATION
CDM2015/3 1501                                             Tuesday 17th November 2015                                        Taunton Racecourse
Fee: £80 to include Course notes, Coffee on arrival & mid-morning refreshments and a Certificate of Training   (Fee subject to VAT)
For more information and to book and pay on line please visit our training page.
If you have any questions about these courses or any other training or would like us to run a particular course for you, call Jon Wilkins of the Wilkins Safety Group on 01458 253682 or email him.
---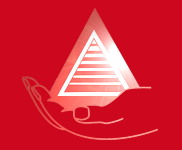 Your Business is Safer in our Hands
---