Firework Safety
It has reached that time of year again when rhyme and reason disappears in the fun of seeing explosive actions and hearing loud noises.
Sadly, although people are warned of the dangers every year, there will be somebody who thinks that he/she knows better, and there will be a serious injury from a firework display or party.
So this week, I am going to look at fireworks and firework displays in a hope that you and your family can enjoy the fun of firework night, without the need to attend A&E or call the fire brigade.
I am going to look at the
Facts about fireworks
Some safety tips for putting on or attending a firework display
Share an incident where things went wrong which is compliments of the NHS Choices web site.
---
This week's 2 recent HSE cases also look at accidents that could and should have been avoided.
Mr Conway, a 33-year-old father of two, was sent in to remove debris created from the process of stripping wheels using a chemical known as EFX Strip.
Andrew Newbold had to have his hand amputated after the incident at Board 24 Limited
As ever, if you have a subject that you would like us to cover one week, please contact us by phone 01458 253682, email or via our Facebook page  or by Twitter.
---
Some facts about fireworks
Fireworks are not toys. They are explosives and the injuries they can cause can be devastating. The following are facts about fireworks which may surprise you. Especially those about sparklers
that parents happily light and then give to their young children!
Sparklers get five times hotter than cooking oil.

Three sparklers burning together generate the same heat as a blowtorch.

A rocket can reach speeds of 150mph.

A firework shell can reach as high as 200m.

You see the explosion of a firework before hearing it because sound travels at 761mph, but light travels at 671 million mph.

The majority of firework-related injuries happen at family or private parties.

Around half of all injuries are to children under the age of 17.

The most common injuries are to hands, followed by the eyes and face.

Fireworks are safer now than they have been in the past, thanks to safety standards. Make sure your fireworks comply with British Standard 7114 or its European equivalent. Instructions should be in English.
Some safety tips for putting on or attending a firework display
Firework displays should be enjoyable and spectacular occasions – but they obviously need some responsible planning. The good news is that there is straightforward guidance to help you.
If you are organising a major public event, you will clearly need a robust and detailed approach to planning as well as professional involvement.
There are, on average, about 1,000 firework-related injuries a year. About half of these injuries occur at family or private parties.
The Royal Society for the Prevention of Accidents (RoSPA) advises that the safest place to enjoy fireworks is at a properly organised public display.
But if you're having a celebration at home, planning ahead can reduce the risk of things going wrong.
"Good preparation is crucial for a successful and safe display," says Sheila Merrill, RoSPA's home safety manager for England.
Visit RoSPA's safer fireworks website to familiarise yourself with the fireworks code, which includes safety advice to follow before, during and after your display.
Although adults tend to handle fireworks at home, half of the firework-related injuries are to children. Adults should ensure that children stay safe during firework displays.
Follow this easy checklist for a safe home firework display:
Safety tips for before a fireworks display
Only buy fireworks from a legitimate retailer.

Inform neighbours and be aware of their concerns.

Check that the fireworks you buy are suitable for the size of the garden and that they comply with British Standard 7114 or European equivalents. Instructions should be in English.

Read the instructions in daylight or with a torch. Never use a match, lighter or candle flame.

I can still remember when I was at my Prep School in the 1960s, seeing the Math's teacher, who was in charge of the school firework display, reading instructions and lighting fireworks whilst he had a lighted cigarette in his mouth!

Only one person should be responsible for letting off the fireworks.
Things you will need on fireworks night
A torch for checking instructions.

A bucket of water.

Eye protection and gloves.

A bucket of soft earth to stick fireworks in.

Suitable supports for Catherine wheels and proper launchers for rockets (check whether the launchers are included in the sale of these types of fireworks, or whether you would have to buy them separately).
Safety tips for during a fireworks display
It's illegal to set off fireworks after 11pm (except on November 5, when they can be used up to midnight, and New Year's Eve, Chinese New Year and Diwali, when they can be used up to 1am the following day).
Don't drink alcohol if you're setting off fireworks.

Light fireworks at arm's length with a taper or other long lighting device – suitable devices will often be supplied with packs of fireworks.

Stand well back and keep others away from the fireworks.

Never go back to a firework after it has been lit. Even if it hasn't gone off, it could still explode.

Never throw fireworks or put them in your pocket.

Always supervise children around fireworks.

Store fireworks in a metal box and keep it closed between use.

Keep pets indoors.
Safety after a fireworks display
Wear strong gloves and use tongs to dispose of used fireworks.
Never throw used fireworks on a bonfire.
Sparklers – safety advice
Don't give sparklers to children under five years old.

Light sparklers one at a time.

Hold sparklers at arm's length and wear gloves.

Put used sparklers hot end first into a bucket of sand or water.
Safety around bonfires
Bonfires should be at least 18m (60ft) away from houses, trees, hedges, fences or sheds.

Use domestic firelighters when lighting a bonfire.

Never use petrol, paraffin or other flammable liquids to light a bonfire.
'A firework exploded in my face'
A giant firework exploded in Andy Minter's face when he tried to remove the fuse from a device that had failed to go off in his garden.
He had challenged two neighbouring dads to see who could hold the biggest display in October 2007.
As the last guests left, he returned to a massive multiple firework, saved for the finale, which had not fully exploded.
"I got a bit cocky and disturbed the packaging to see if I could pull out the fuse," says Andy, a scaffolder from Worthing in West Sussex.
As he bent down, two of the rockets shot up, hitting him in the nose and ear, and badly burning his neck.
Aware that the remaining rockets were ready to ignite in sequence, Andy quickly swerved to the side and felt the force of each one blasting off just inches from him.
"It happened instantly," he says. "I saw sparks and then they exploded in my face. It felt as though I had run into a brick wall. I didn't want to open my eyes, in case I lost my sight.

"Waiting for the ambulance to arrive seemed like an eternity, and the only thing in my mind was that I had lost half my face and that I was blinded for life."
Andy's lip was split in half and chunks of skin were taken from his cheek, nose and ear. His face was peppered with gunpowder.
He had stitches and a medical facial scrub to remove several layers of his skin to promote the regrowth of healthy tissue.
He had to have his dressings changed every couple of days for three months, and could barely open his jaw for weeks.
'My carelessness with explosives'
Andy says his injuries were the result of carelessness and irresponsible competition between neighbours.
"Over the last few years, fireworks night had become a competition between me and two neighbours," he says.

"The fireworks we bought had become bigger and better, and we would watch each other's displays from our back gardens.

"Really, you need a 300ft garden to let these sorts of fireworks off, because they are so powerful."
Andy, who was treated at East Grinstead Special Burns Unit, is fortunate enough to have almost no scars.
He says: "I had to wait six weeks before I could see how badly injured my face was. The bandages were taken off in a private room. To be honest, I was relieved. Doctors had warned me it could have been a lot worse, so I think I got off lightly.

"For ages after the accident, I didn't want anyone to see me. I don't know why – maybe it was the embarrassment of what had happened. I took a very long time to get over it."

He says he shouldn't have returned to the firework, or bought such a powerful one. "I regret going back to it and being silly," he says. "I have flashbacks all the time.

"I was worried the accident would affect my seven-year-old son Tobi, but luckily he was in the front room when it happened and didn't see anything."
Enjoy the fun but please be safe. 


If you would like further help on this topic or if you have any topic you would like us to cover in this newsletter  please contact us by phone 01458 253682, or email.
---
Training Courses
CDM Regulations 2015 – For the Smaller Builder
Course Objective
The Construction (Design and Management) Regulations 2015 (CDM 2015) come into force on the 6th of April 2015, and will apply to all construction projects in the UK incl. Domestic projects
This CDM 2015 awareness training course has been developed to provide smaller builders and tradesmen, especially those who haven't dealt with CDM before, with an understanding of their role and responsibilities under CDM 2015.
Seminar Outline
Overview of the Industry accident rate
The Legal framework
Enforcement
Risk Assessment
CDM 2015 and the duty holders: Client, PD, Designers
Principal Contractors duties
Contractors duties
Construction Phase Plan
Site Safety Management
Benefits of Attending
This course give an overview of the requirements for smaller builders and domestic clients and how the regulations apply to all construction projects from minor repairs and decorating works through to building a new house for a domestic client.
Course Duration: 1/2 day – Morning   09.30 – 12.30
COURSE REF                                DATE(s)                                                LOCATION
CDM2015 1509                                        Tuesday 10th November 2015                                                 Taunton Racecourse
Fee: £80 to include Course notes, Coffee on arrival & mid-morning refreshments and a Certificate of Training   (Fee subject to VAT)
If this course is booked together with the Asbestos Awareness course below – A free lunch will be provided.
---
ASBESTOS AWARENESS – Half-Day Course
Course Objective – Training /CPD Certificate issued
Asbestos awareness training is essential for employees whose work holds the potential to expose them to asbestos. The Control of Asbestos Regulations 2012 puts a requirement on employers to ensure that their staff have undergone suitable asbestos awareness training so that they are aware of the potential dangers they may face and also the procedures they must follow in the event they are working in the vicinity of asbestos containing materials (ACMs)
Who Is This Course Suitable For?
The main groups of workers that are deemed to be at risk from asbestos exposure and therefore the groups most requiring asbestos awareness training are as follows:
General Maintenance Staff.
Electricians, Plumbers & Gas Fitters. Painters & Decorators.
Construction & Demolition Workers. Joiners and Plasterers.
Computing & Telecommunications Engineers.
Heating & Ventilation Engineers.
Roofers.
Architects & Building Surveyors
Fire & Burglar Alarm Installers
Syllabus
Asbestos- a  history of use
What is Asbestos
Amosite (Brown) – Chrysotile (White) – Crocidolite (Blue)
Asbestos Containing Product Examples
Asbestos Properties and the hidden legacy of asbestos
Control of Asbestos Regs and Requirements
Exactly who is at risk
Action to take on discovery and Survey and Recording
Course Duration: ½ day – Afternoon 13.30 – 16.30
COURSE REF                                DATE(s)                         LOCATION
ASBESTA 1504                                  Tuesday 10th November 2015                  Taunton Racecourse,
Fee: £65 to include Course notes, Coffee/Tea on arrival & mid-morning refreshments, CPD Certificate of Training (Fee subject to VAT)
---
Treating Health like Safety – 1/2 day course
Course Objective – Training  and CPD Certificate issued
This 1/2 day course looks at the health risks associated with industry, especially construction. It considers the health risks and looks at steps you can take to improve the health of your workforce and of your business
Seminar Outline
Industry background
Getting the message
Your duties as employer
Employees Duties
Health risks that can be easily controlled
Expectations of the HSE
The way forward
Benefits of Attending
This course will give you the guidance needed to improve the health and wellbeing of your workforce and to keep your company compliant. The HSE treats non-compliance with health issues very seriously and intends to list companies that do not comply on a public register and this could affect your reputation.
Course Duration: 1/2 day – Morning   09.30 – 12.30
COURSE REF                                DATE(s)                                                        LOCATION
CDM2015/3 1501                                             Tuesday 17th November 2015                                        Taunton Racecourse
Fee: £80 to include Course notes, Coffee on arrival & mid-morning refreshments and a Certificate of Training   (Fee subject to VAT)
For more information and to book and pay on line please visit our training page.
If you have any questions about these courses or any other training or would like us to run a particular course for you, call Jon Wilkins of the Wilkins Safety Group on 01458 253682 or email him.
---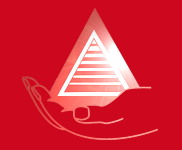 Your Business is Safer in our Hands
---