Work Equipment –Providing and using it safely.
I noticed that a number of the latest HSE cases are concerning accidents with work equipment, so thought that this week I would concentrate on this topic in a hope that it will prevent any similar accidents at your place of work.
This article provides an outline of the requirements of the Provision and Use of Work Equipment Regulations 1998 (PUWER) and describes what you, as an employer, may need to do to protect your employees in the workplace. It will also be useful to employees and their representatives.
---
The two HSE cases this week both look at accidents involving work equipment
Frederick Sharp, 71, of Stamford, had to have his right arm amputated after the incident at UFAC (UK) Ltd's plant in Oakham, Rutland on 14 January 2014.
Mr Magano Ojedo sustained serious injuries, including a broken hip which required an operation to fit a metal plate.
As ever, if you have a subject that you would like us to cover one week, please contact us by phone 01458 253682, email or via our Facebook page or by Twitter.
---
Work Equipment – Providing and using it safely.
The Workplace (Health, Safety and Welfare) Regulations 1992 cover a wide range of basic health, safety and welfare issues and apply to most workplaces (with the exception of those workplaces involving construction work on construction sites, those in or on a ship, or those below ground at a mine). They are amended by the Quarries Regulations 1999, the Health and Safety (Miscellaneous Amendments) Regulations 2002, the Work at Height Regulations 2005, and the Construction (Design and Management) Regulations 2015.
What equipment is covered by the Regulations?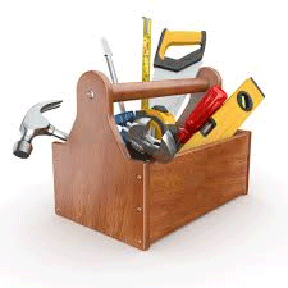 Generally, any equipment which is used by an employee at work is covered, for example; hammers, knives, ladders, drilling machines, power presses, circular saws, photocopiers, lifting equipment (including lifts), dumper trucks and motor vehicles. Similarly, if you allow employees to provide their own equipment then it will also be covered by PUWER and you will need to make sure it complies.
Examples of uses of equipment which are covered by the regulations include; starting or stopping the equipment, repairing, modifying, maintaining, servicing, cleaning and transporting.
Do the Regulations apply to me?
If you are an employer or self-employed person and you provide equipment for use at work, or if you have control of the use of equipment, then the regulations will apply to you.
They do not apply to equipment used by the public, for example compressed-air equipment used in a garage forecourt. However, such circumstances are covered by the Health and Safety at Work etc Act 1974 (HSW Act).
The Regulations cover workplaces where the HSW Act applies, this includes factories, offshore installations, offices, shops, hospitals, hotels, places of entertainment etc. PUWER also applies in common parts of shared buildings and temporary places of work such as construction sites.
While the regulations cover equipment used by people working from home, they do not apply to domestic work in a private household.
What do the Regulations require me to do?
You must ensure that the work equipment you provide meets the requirements of PUWER. You should ensure that it is: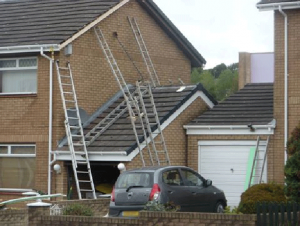 suitable for use, and for the purpose and conditions in which it is to be used;
maintained in a safe condition for use so that people's health and safety is not at risk; and
inspected in certain circumstances, to ensure that it is and continues to be safe for use. Any inspection should be carried out by a competent person (this could be an employee if they have the necessary skills, knowledge and experience to perform the task) and a record kept until the next inspection.
You should also ensure that risks created by using the equipment are eliminated where possible or controlled as far as reasonably practicable by:
taking appropriate 'hardware' measures, e.g; providing suitable guards, protection devices, markings and warning devices, system control devices (such as emergency stop buttons) and personal protective equipment;
taking appropriate 'software' measures such as following safe systems of work (eg ensuring maintenance is only performed when equipment is shut down etc), and providing adequate information, instruction and training about the specific equipment.
A combination of these measures may be necessary depending on the requirements of the work, your assessment of the risks involved, and the practicability of such measures.
Machinery – Why is machinery safety important?
Working with machinery can be dangerous because moving machinery can cause injuries in many ways:
People can be hit and injured by moving parts of machinery or ejected material. Parts of the body can also be drawn into or trapped between rollers, belts and pulley drives.
Sharp edges can cause cuts and severing injuries, sharp-pointed parts can stab or puncture the skin, and rough surface parts can cause friction or abrasion.
People can be crushed both between parts moving together or towards a fixed part of the machine, wall or other object, and two parts moving past one another can cause shearing.
Parts of the machine, materials and emissions (such as steam or water) can be hot or cold enough to cause burns or scalds and electricity can cause electrical shock and burns.
Injuries can also occur due to machinery becoming unreliable and developing faults due to poor or no maintenance or when machines are used improperly through inexperience or lack of training.
Before you start
Before allowing someone to start using any machine, you need to think about what risks there are and how these can be managed. You should:
Check that it is complete, with all safeguards fitted, and free from defects. The term 'safeguard' includes guards, interlocks, two-hand controls, light guards, pressure-sensitive mats etc. By law, the supplier must provide the right safeguards and inform buyers of any risks ('residual risks') that users need to be aware of and manage because they could not be designed out.
Produce a safe system of work for using and maintaining the machine. Maintenance may require the inspection of critical features where deterioration would cause a risk. Also look at the residual risks identified by the manufacturer in the information/instructions provided with the machine and make sure they are included in the safe system of work.
Ensure every static machine has been installed properly and is stable (usually fixed down) and is not in a location where other workers, customers or visitors may be exposed to risk.
Choose the right machine for the job.
Note that new machines should be CE marked and be supplied with a Declaration of Conformity and instructions in English.
Make sure the machine is:
safe for any work that has to be done when setting up, during normal use, when clearing blockages, when carrying out repairs for breakdowns, and during planned maintenance;
properly switched off, isolated or locked-off before taking any action to remove blockages, clean or adjust the machine.
Also, make sure you identify and deal with the risks from:
electrical, hydraulic or pneumatic power supplies;
badly designed safeguards. These may be inconvenient to use or easily overridden, which could encourage your workers to risk injury and break the law. If they are, find out why they are doing it and take appropriate action to deal with the reasons/causes.
Preventing access to dangerous parts
Think about how you can make a machine safe. The measures you use to prevent access to dangerous parts should be in the
following order. In some cases it may be necessary to use a combination of these measures:
Use fixed guards (eg secured with screws or nuts and bolts) to enclose the dangerous parts, whenever practicable. Use the best material for these guards – plastic may be easy to see through but may easily be damaged. Where you use wire mesh or similar materials, make sure the holes are not large enough to allow access to moving parts.
If fixed guards are not practicable, use other methods, e.g; interlock the guard so that the machine cannot start before the guard is closed and cannot be opened while the machine is still moving. In some cases, trip systems such as photoelectric devices, pressure-sensitive mats or automatic guards may be used if other guards are not practicable.
Where guards cannot give full protection, use jigs, holders, push sticks etc if it is practicable to do so.
Control any remaining risk by providing the operator with the necessary information, instruction, training, supervision and appropriate safety equipment.
Other things you should consider
Adequate training should ensure that those who use the machine are competent to use it safely. This includes ensuring they have the correct skills, knowledge, experience and risk awareness, and are physically suited to the task. Sometimes formal qualifications are needed, e.g; for chainsaw operators.
Ensure control switches are clearly marked to show what they do.
Have emergency stop controls where necessary, e.g; mushroom-head push buttons within easy reach.
Make sure operating controls are designed and placed to avoid accidental operation and injury, use two-hand controls where necessary and shroud start buttons and pedals.
Do not let unauthorised, unqualified or untrained people use machinery – never allow children to operate or help at machines. Some workers, e.g; new starters, young people or those with disabilities, may be particularly at risk and need instruction, training and supervision.
If machines are controlled by programmable electronic systems, changes to any programmes should be carried out by a competent person (someone who has the necessary skills, knowledge and experience to carry out the work safely). Keep a record of such changes and check they have been made properly.
Ensure the work area around the machine is kept clean and tidy, free from obstructions or slips and trips hazards, and well lit.
Do's and dont's of machinery safety
As the duty-holder you should ensure that all employees likely to use machinery understand and follow these do's and dont's:
Do…
✔check the machine is well maintained and fit to be used, i.e; appropriate for the job, working properly and all the safety measures are in place – guards, isolators, locking mechanisms, emergency off switches etc;
✔use the machine properly and in accordance with the manufacturer's instructions;
✔make sure employees are wearing the appropriate protective clothing and equipment, required for that machine, such as safety glasses, hearing protection and safety shoes;
✔For some machinery a formal qualification is needed.
Don't…
✘use a machine or appliance that has a danger sign or tag attached to it. Danger signs should only be removed by an
authorised person who is satisfied that the machine or process is now safe;
✘remove any safeguards, even if their presence seems to make the job more difficult;
✘wear dangling chains, loose clothing, rings or have loose long hair that could get caught up in moving parts;
✘distract people who are using machines.
Is there any subject you would like covered in this newsletter? Please contact us by phone 01458 253682 or email.
---
Our CDM2015 courses in Exeter, Salisbury & Bristol
As all our CDM 2015 Regulations awareness courses at Taunton Racecourse sold out quickly – we are running it further afield!
New dates and new venues!
In order to serve our customers in other regions, we have agreed to run this course in three new venues.
These courses are open to everyone.
For more information and to book and pay on line please visit our booking page.
So here are the dates and venues
JUNE 2015
Tuesday 9th June 2015 – Exeter Racecourse –

ONLY 6 places left
Tuesday 16th June 2015 – Salisbury & South Wilts Golf Club –

ONLY 8 places left
Tuesday 23rd June 2015 – The Folly Farm Centre, Bristol –

ONLY 10 places left
Some of the comments left by those who have attended so far include:

"This was probably the best delivery of a CDM course I have attended. I have been to courses on the 1994 & 2007 Regs and this was the most accessible format" Matthew Glasgow – National Trust

"Thank you again for the informative session that you delivered to the Building Surveyor team at Laycock on Wednesday." Caroline Steel – Specialist Lawyer (Dispute Resolution) National Trust

"I found this course (CDM2015) very useful with exchange of views and the different aspects the delegates were interested in" Jim Pendleton – Wellington School
---
ASBESTOS AWARENESS – Half-Day Course
This course is being presented by Jon Wilkins MSC RMaPS AIIRSM and Phil Collins BSc Hons DipSurv MRICS
Course Objective           Training /CPD Certificate issued
Asbestos awareness training is essential for employees whose work holds the potential to expose them to asbestos. The Control of Asbestos Regulations 2012 puts a requirement on employers to ensure that their staff have undergone suitable asbestos awareness training so that they are aware of the potential dangers they may face and also the procedures they must follow in the event they are working in the vicinity of asbestos containing materials (ACMs)
Who Is This Course Suitable For?
The main groups of workers that are deemed to be at risk from asbestos exposure and therefore the groups most requiring asbestos awareness training are as follows:
General Maintenance Staff.
Electricians, Plumbers & Gas Fitters. Painters & Decorators.
Construction & Demolition Workers. Joiners and Plasterers.
Computing & Telecommunications Engineers.
Heating & Ventilation Engineers.
Roofers.
Architects & Building Surveyors
Fire & Burglar Alarm Installers
Syllabus:
Asbestos- a  history of use
What is Asbestos
Amosite (Brown) – Chrysotile (White) – Crocidolite (Blue)
Asbestos Containing Product Examples
Asbestos Properties and the hidden legacy of asbestos
Control of Asbestos Regs and Requirements
Exactly who is at risk
Action to take on discovery and Survey and Recording
Course Duration: 
½ day
| COURSE REF |   DATE(s) |  LOCATION |
| --- | --- | --- |
| ASBESTA 1501 |  Thursday 18th June 2015 | Taunton Racecourse |
Fee: £65 to include Course notes, Coffee/Tea on arrival & mid-morning refreshments, CPD Certificate of Training (Fee subject to VAT)
If you have any questions about these courses or any other training or would like us to run a particular course for you, call Jon Wilkins of the Wilkins Safety Group on 01458 253682 or email him.
 Your Business is Safer in Our Hands
---