I thought I'd look at something different this week and picked up on a report from "down under".
This report suggests that people should wear cycle helmets while using ladders to carry out DIY jobs around the house, to protect their heads in the event of a fall.
It may not be as daft as it initially sounds – read this and let us know your thoughts, or perhaps discuss this with others on our Facebook page.
---
This week's 2 recent HSE cases both look at serious accidents that shouldn't have happened.
In 2009, a two-year-old boy was killed when he was hit by a tele-handler. In the second incident, the toddler, was on the first floor of a barn near a pair of augers  (a rotating screw inside a tube), when his foot was pulled into one.
Mr Ogundele suffered lacerations and open wounds to three fingers on his hand. He was off work for a month, still suffers pain in his hand and no longer has full movement.
As ever, if you have a subject that you would like us to cover one week, please contact us by phone 01458 253682 Email or via our Facebook page or by Twitter.
---
Aussie doctors urge people to wear cycle helmets when doing DIY at home
A doctor in Australia says people should wear cycle helmets while using ladders to carry out DIY jobs around the house, to protect their heads in the event of a fall.
Addressing the annual scientific congress of the Royal Australasian College of Surgeons, trainee surgeon Leigh Warr said there were around 3,500 hospital admissions, following ladder falls in Australia each year, reports the Sydney Morning Herald.
But he said most of those related to men in their own homes, rather than on building sites where health & safety rules apply. He believes the rise in home renovation shows on TV may be to blame, since they prompt people to carry out projects themselves instead of getting tradespeople to do them.
A study carried out by Dr Warr and colleagues at the Royal Adelaide Hospital and the University of Adelaide, examined hospital admissions data for the last six years.
They also carried out tests on a head-form model to assess the effect on impact injuries, on falls with or without a helmet, and say that there was a significant decline in the chances of a head injury, as well as the severity, if a helmet was used.
"Head injuries were almost 10 times less likely with a helmet," said Dr Warr. "The force from a fall from 2.5 metres with a helmet was the equivalent of a fall from half a metre
[without one].
"Wearing a helmet is such an easy thing to do and there's not many negatives that come with it," he added.
It's unclear why Dr Warr and his fellow researchers are recommending the use of cycle helmets, rather than protective headgear of the type used on construction sites – but with the former compulsory for cyclists in Australia for two decades now, the thinking may be that many people already have them at home.
While standards vary around the world, the website Cycling Tips has a summary of the situation in Australia, here cycle helmets are not designed to withstand falls from the height of 2.5 metres cited by Dr Warren; in the EU, for example, they are tested at a maximum drop height of 1.5 metres.
Moreover, with an average adult male in Australia standing 1.75 metres tall, that height of 2.5 metres mentioned would put the DIY enthusiast less than 1 metre up a ladder, when in reality, often they would be working at a greater height.
An official report from the Australian government, Serious injury due to land transport accidents 2003-04, discussed in a post by Mark Treasure of the Cycling Embassy of Great Britain, here, found that more than a quarter of injuries sustained by car occupants, including drivers, were head injuries.
More than 4,000 such injuries were recorded last year, more than the total number of hospital admissions following injuries to any part of the body, that Dr Warr says happen in Australia due to ladder falls each year.
We would love to hear your thoughts about this so please contact us or discuss it on our Facebook page. Please contact us by phone 01458 253682 email or visit our website.
---
Our CDM2015 courses IN TAUNTON ARE SOLD OUT!
As all our CDM 2015 Regulations awareness courses at Taunton Racecourse filled up so quickly – we have just announced more!
New dates and new venues!
In order to serve our customers in other regions, we have agreed to run this course in three new venues.
These courses are open to everyone.
For more information and to book and pay on line please visit our website.
So here are the dates and venues
JUNE 2015
Tuesday 9th June 2015 – Exeter Racecourse
– ONLY 10 places left
 Tuesday 16th June 2015 – Salisbury & South Wilts Golf Club,
– ONLY 14 places left
 Tuesday 23rd June 2015 – The Folly Farm Centre – Bristol
– ONLY 10 places left
Some of the comments left by those who have attended so far include:
"This was probably the best delivery of a CDM course I have attended. I have been to courses on the 1994 & 2007 Regs and this was the most accessible format" Matthew Glasgow – National Trust

"Thank you again for the informative session that you delivered to the Building Surveyor team at Laycock on Wednesday." Caroline Steel – Specialist Lawyer (Dispute Resolution) National Trust

"I found this course (CDM2015) very useful with exchange of views and the different aspects the delegates were interested in" Jim Pendleton – Wellington School
If you have any questions about these courses or any other training or would like us to run a particular course for you, call Jon Wilkins of the Wilkins Safety Group on 01458 253682 or email him.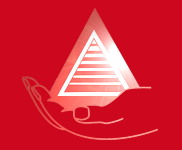 Your Business is Safer in Our Hands
---