Leicestershire hire company in court over unsafe truck hire
A Leicestershire tool and plant hire company has been fined after a worker was injured by a defective dumper truck it provided to a farmer.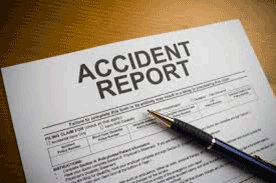 Derby Magistrates Court heard today (09 April), that JB Tool Hire had hired out a dumper truck and excavator to a farmer near Hartshorne, Derbyshire.
On 28 August 2013 the farmer and a self-employed contractor, were using the excavator to load the dumper, which was parked near the top of a slope. The contractor stood to one side while loading took place, but when it was about half full he noticed the truck starting to roll forward.
The 50-year-old, ran and tried to climb onto the vehicle to apply the foot-brake. However, as he did so, the steering column struck the excavator shovel, trapping his right leg against the driver's seat.
He broke his leg, cut his shin and required a skin graft. He also suffered a blood clot and was unable to work for five months.
A Health and Safety Executive (HSE) investigation found JB Tool Hire had checked both vehicles before they went out on hire but failed to identify the dumper's parking brake was faulty. A replacement brake cable rectified the problem.
JB Tool Hire Ltd, of Comet Way, Hermitage Industrial Estate, Coalville, pleaded guilty to  breaching Regulation 5(1) of the Provision and Use of Work Equipment Regulations 1998 and was fined £14,000 with £8199.74  costs.
Speaking after the hearing HSE inspector Edward Walker said:

"This was a serious incident where someone was badly hurt. The faults with the parking brake should have been identified before it was sent out to a customer. Had this been done and the brake cable replaced, the incident would have been prevented.

"Effective maintenance is important to ensure that equipment works reliably and can prevent additional dangers, particular with heavy plant vehicles such as in this case."
Regulation 5(1) of the Provision and Use of Work Equipment Regulations 1998 states: Every employer shall ensure that work equipment is maintained in an efficient state, in efficient working order and in good repair.
For further advice about Work Equipment click here or contact us on 01458 253682 or email.