As most people involved with the construction industry are aware, on April 6th, the revised Construction (Design & Management) Regulations 2015 come into force.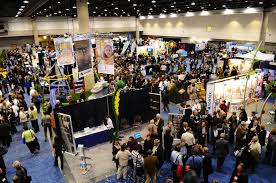 However, how many have realised that these regulations also apply to construction activities that fall outside the traditional building industry?
From April 6th, events management and entertainment businesses will be bound by the CDM Regulations for the first time.
Any form of construction associated with these industries, such as building stages or stands at exhibitions, must be compliant or managers, directors could face criminal prosecution.
What do you have to do?
In order to avoid problems with HSE inspectors, event organisers must be able to demonstrate that they have taken a 'sensible and proportional approach to both regulation and compliance' for every construction activity they undertake. Beyond this basic advice however, the HSE has not issued any other guidance.
This means that, businesses and individuals organising events will have to be fully compliant from the April 6th. The HSE has promised to publish full guidelines on that date, but has chosen not to provide a transition period for businesses to adapt their operations for compliance.
So if you run an events management company and this has come as a bit of a shock, let me explain.
For Clients and Business owners in the Events Industry without any experience of CDM, the new regulations will come as a shock. At the most basic level the Construction (Design and Management) framework is intended to build health and safety considerations into the very early stages of project planning to protect employees and the general public once work actually begins.
However the CDM regulations call for the Client who is responsible for:
Appointing a "Principal Designer" in writing*
Appointing a "Principal Contractor" in writing*
Ensuring that arrangements for all construction work is implemented in line with statutory welfare requirements and that health and safety risks are minimised.
Drawing up and distributing the pre-construction information (PCI) to every contractor, designer involved in the project.
Ensuring that a suitable Construction Phase Plan (CPP) has been drawn up before work starts.
Notifying the HSE if the project is likely to last more than 30 days, will have 20 or more workers on site simultaneously, or the duration is expected to exceed 500 working days.
*if one or more contractors are on site at any one time
The Client is also responsible for ensuring that construction workers and contractors are properly trained to work safely on site, and to liaise with other parties to enable them to perform their duties.
If Clients are unable to balance all of these responsibilities, any construction exercise could be in breach of the CDM 2015 regulations, leaving your business at risk of prosecution.
So how can we help?
The Wilkins Safety Group will work with you to provide uncomplicated CDM Support to help address your statutory duties as 'Commercial Client' under the CDM Regulations 2015, to ensure your interests are protected and enhance your professional image.
The Wilkins Safety Group offer a complete CDM service enabling us to provide you with the CDM support you need. We can also provide CDM support to Principal Contractors.
The know-how your project needs providing the CDM support you need from concept, through both pre construction and construction phases and finally the finished event or exhibition.
The one thing that Clients and businesses in the exhibition and entertainment arena cannot do is to take no action at all.
The CDM 2015 regulations make no provisions for ignorance, so Industry Clients and Business owners need to act now, or risk prosecution for post-April projects that do not meet the required standards.